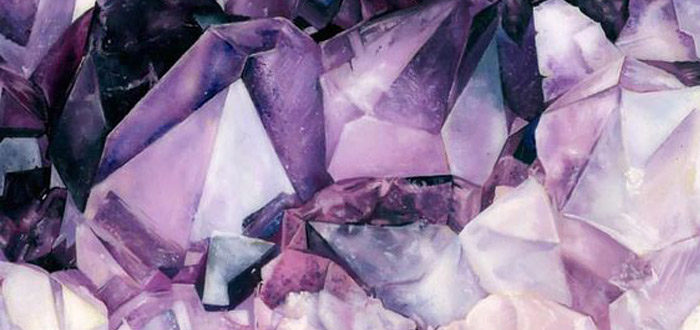 The Full Moon today falls in the sign of Aries asking us to rise in the power of our inner knowing and truth. Aries energy is about trusting yourself, finding your independence and marching forward in spite of it all in the direction that you know is right for your divine soul. This moon is about developing a greater sense of self and knowing who you truly are. We are also being asked to take responsibility for our own power, take action and start claiming our lives back. Aries energy is about believing in yourself so much that any obstacles don't affect you anymore.
Take time to contemplate – How do I use my power? Do you give you power away and let others control and manipulate you? Or do you have an excess of power and use it as a way to control or serve your ego? If you feel you have an imbalance ask yourself, how can you use this full moon energy to create balance and a healthy relationship with power. Maybe you need to stand in your power, set boundaries with others and own your life more, or you need to stop pushing your power onto others and controlling them. True power is knowing yourself so well there is divine balance within.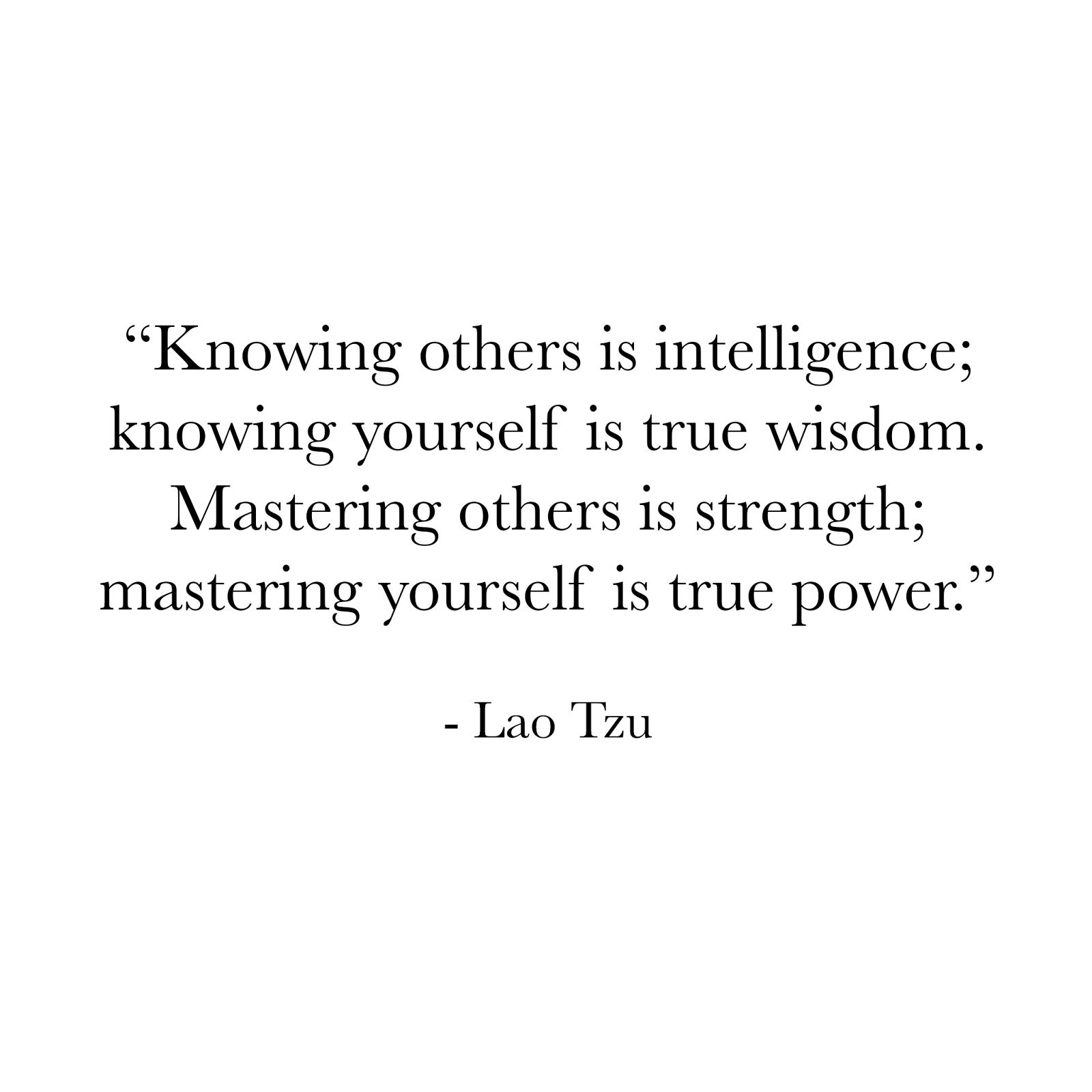 CHOOSE A CARD
Take a deep breath. Think of a question in your mind and choose a card below which you are most drawn to. Scroll down to reveal the messages.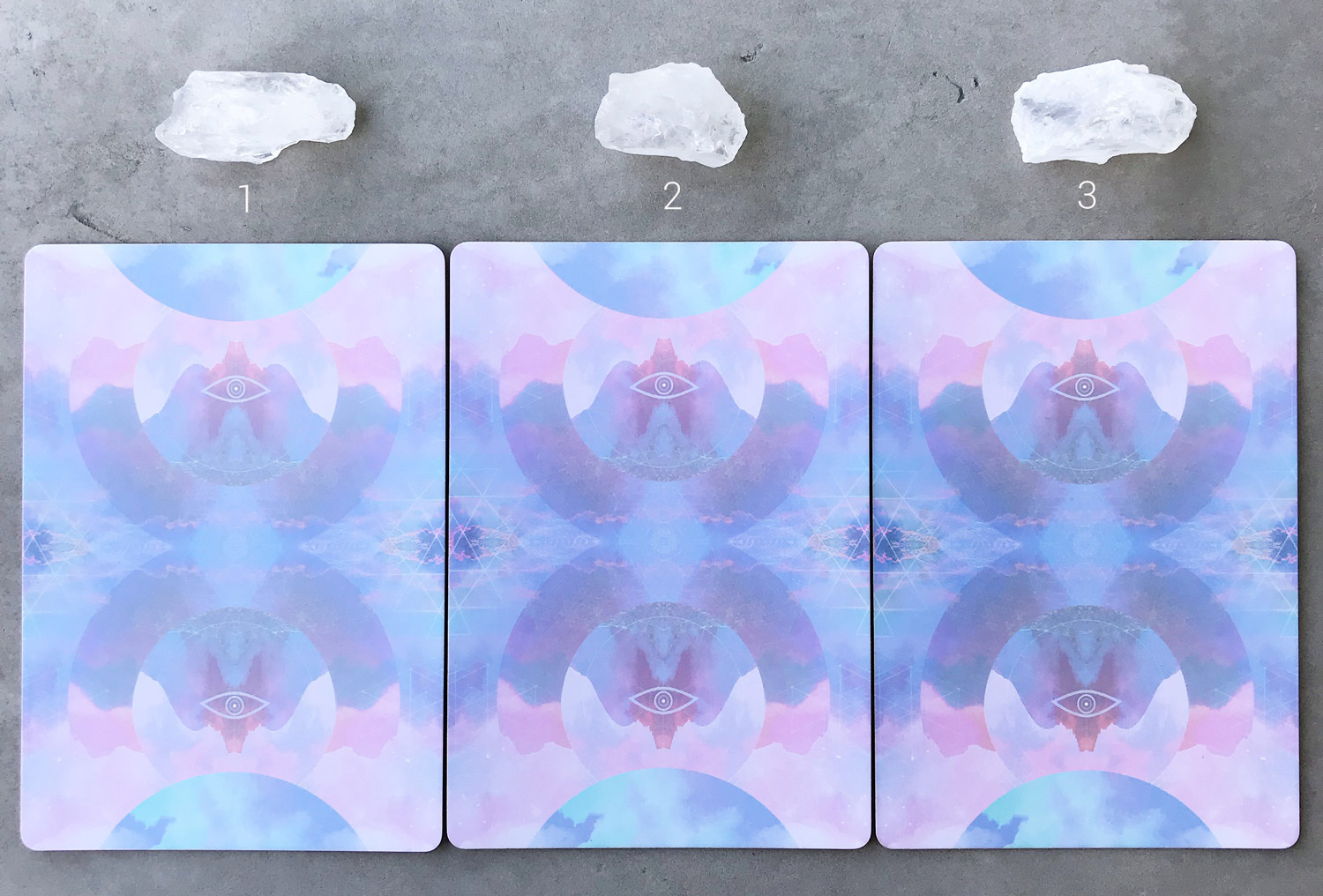 Product I am loving this Full Moon – Ava Tech Wallet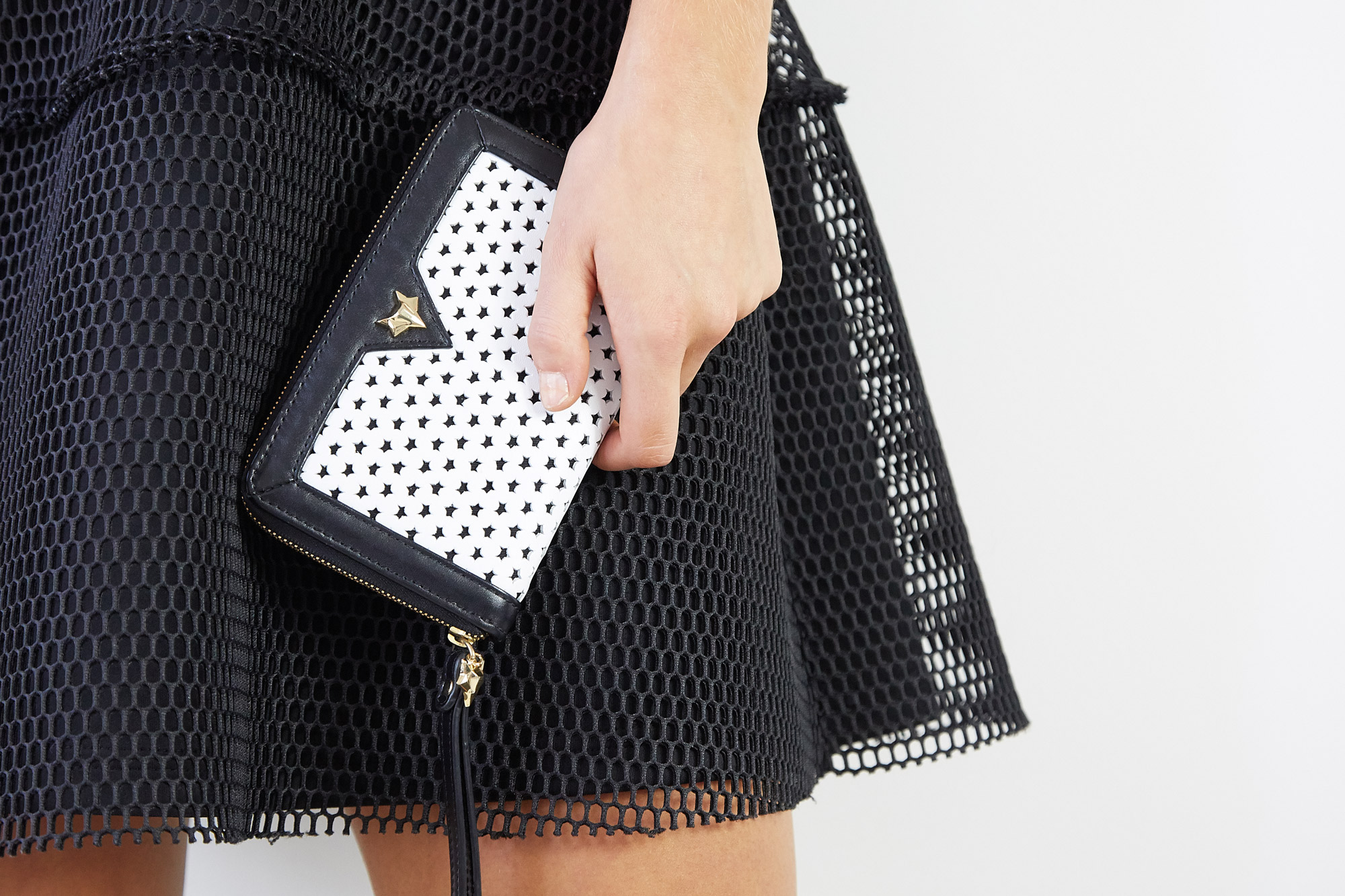 Now Spring has arrived, I'm loving my Ava Tech Wallet. I designed Ava for when you need a phone, cards and a little cash without a handbag so you can easily carry your essentials while walking or grabbing a coffee. I take her on dates too, she is great to use as a mini clutch you can easily fit a small lipstick or gloss in there. Perfect for Spring Racing season. She is handmade made from luxurious leather and lined in metallic gold. The workmanship is exceptional making her very durable.
I have a special offer this full moon, get 25% off any leather product. Simply enter code: SPRINGLOVE at checkout (offer expires 8 October midnight).

YOUR MESSAGES REVEALED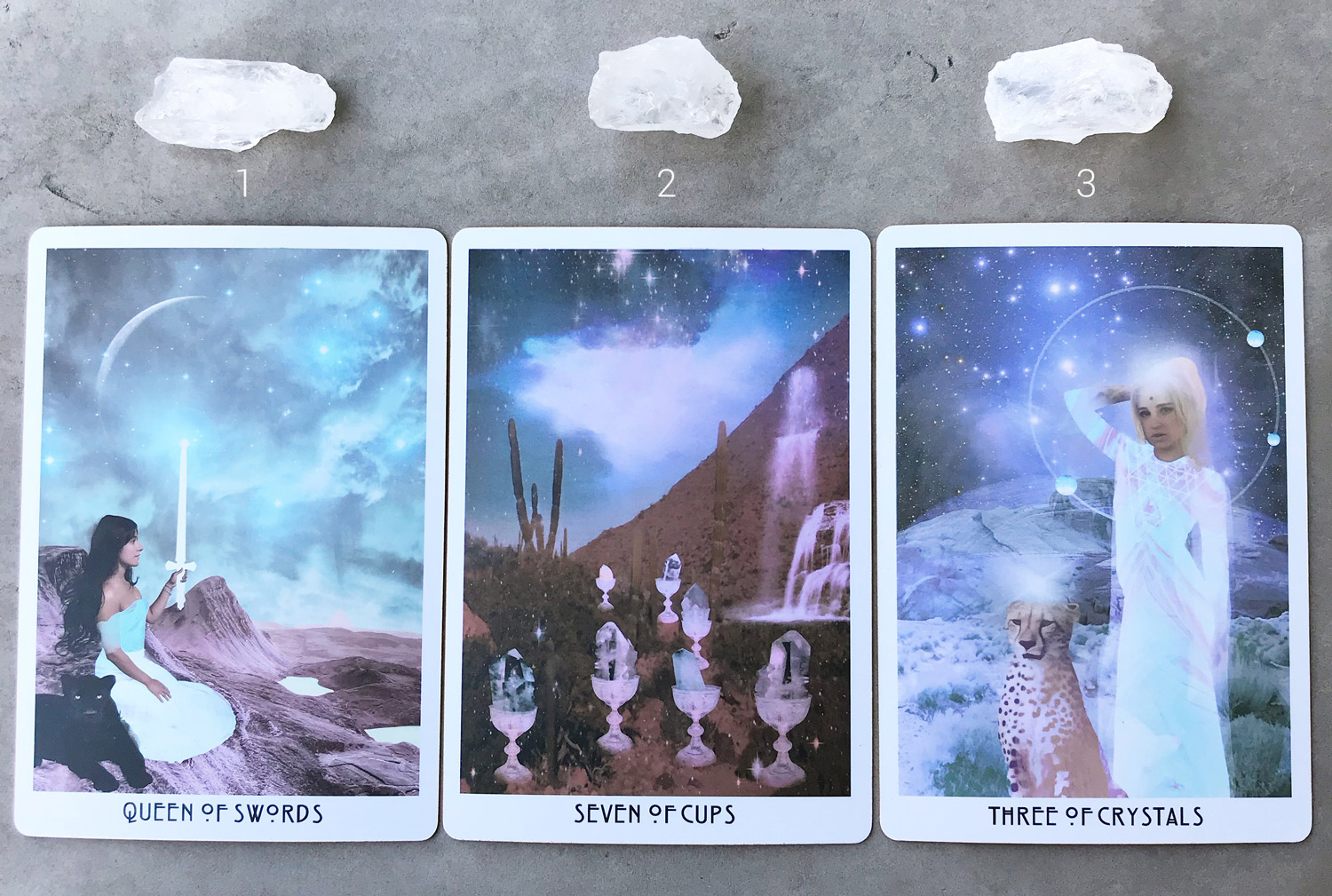 1. Queen of Swords – The Queen of Swords is an incredibly insightful, quick witted person. She is able to see through illusion and deception, speaking their truth at any given time. Highly perceptive, analytical and straight forward, she embodies a maturity that can only come with experience. Less of an emotional type, The Queen of Swords connects with others on a highly intellectual level while bonding for life. She is strong, loving and loyal. The Message – Your strength and powers of discernment are needed at this time. You may want to detach your inner emotions or fears from your given situation in order to make an objective decision. A need for an unbiased opinion about something. Look at all your facts before making any judgements. Think with your head at this time, as opposed to your heart. You may be going through a difficult experience which will open new vistas for positive growth.
2. Seven of Cups – The seven of cups is a card of choices and contemplations. It represents our dreams and desires, through the active power of our imagination. Although this process may seem as over overindulgence of fantasy or illusion, remember to consider how it also stems from a place of honesty and desire within your heart. If you feel scattered with options, focus on those opportunities that align best with your longterm goals. Things may also not necessarily be as they seem, so it is advisable to be cautious and intentional with how you wish to move forward. Take some time to mull over your options and envision what you really want. How are you going to share your talents and skills with the world? Overcome your fears and make a loving commitment to yourself.
3. Three of Crystals – The Three of Crystals is an indication that you have reached a state of accomplishment! You are radiating enthusiasm and vitality, and can look ahead with a clear vision of the future. With this new insight, you understand the steps you will need to make in order to maintain your success. The Three of Crystals also signifies great skill, passion and the manifestation of creative projects. It is also the acknowledgement and appreciation of teamwork, friendship and collaboration. You are not someone who comes off as superior to others, rather, you appreciate the qualities that each individual has to offer. A great sense of wisdom, spiritual enlightenment, and modesty which comes through the embodiment of unconditional love.
Full Moon Ritual.
Doing a full moon ritual is a very powerful exercise. This is what I like to do to release the old. Write down all that no longer serves your life anymore. Include attitudes, emotions, toxic relationships, people, illness, pain, bad habits, addictions etc whatever you want to release from your life. Go outside and under the full moon say 'I release all of these things that no longer serve my highest good.' Burn the paper in a fireproof pot or dirt hole and thank the universe for removing all negative energy from your life and for the lessons learned. Leave the ashes under the full moon light for a few nights then bury it in the garden. Clean your house and then sage it with a smudge stick. Cleanse your crystals under the moonlight to recharge them.
Love and Light,
Penelope x
Cards – Starchild Tarot