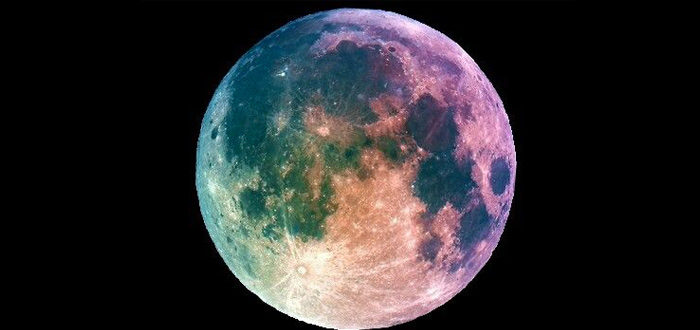 Full Moon Capricorn – June 2018
The full moon tonight falls in the sign of Capricorn. Capricorn energy strong willed and determined and it will be helping us to keep going even when life becomes really tough. It's here to remind you that you can achieve anything and get though any situation no matter how tough it seems. It's time to trust in yourself and your ability to succeed. There is a lot of intense energy with this full moon and with mars going retrograde a few days ago it will be forcing you to slow down and to look at things carefully in fine detail. There are a lot of planets going retrograde until the end of August which will slow down the cosmos. This will have us look into our past and how our actions, attitudes and beliefs are manifesting in our lives. Let's see what messages the cards have for you at this full moon.
CHOOSE A CARD
Take a deep breath.
Think of a question in your mind.
Choose a card below which you are most drawn to.
Scroll down to reveal the messages.
Full Moon Style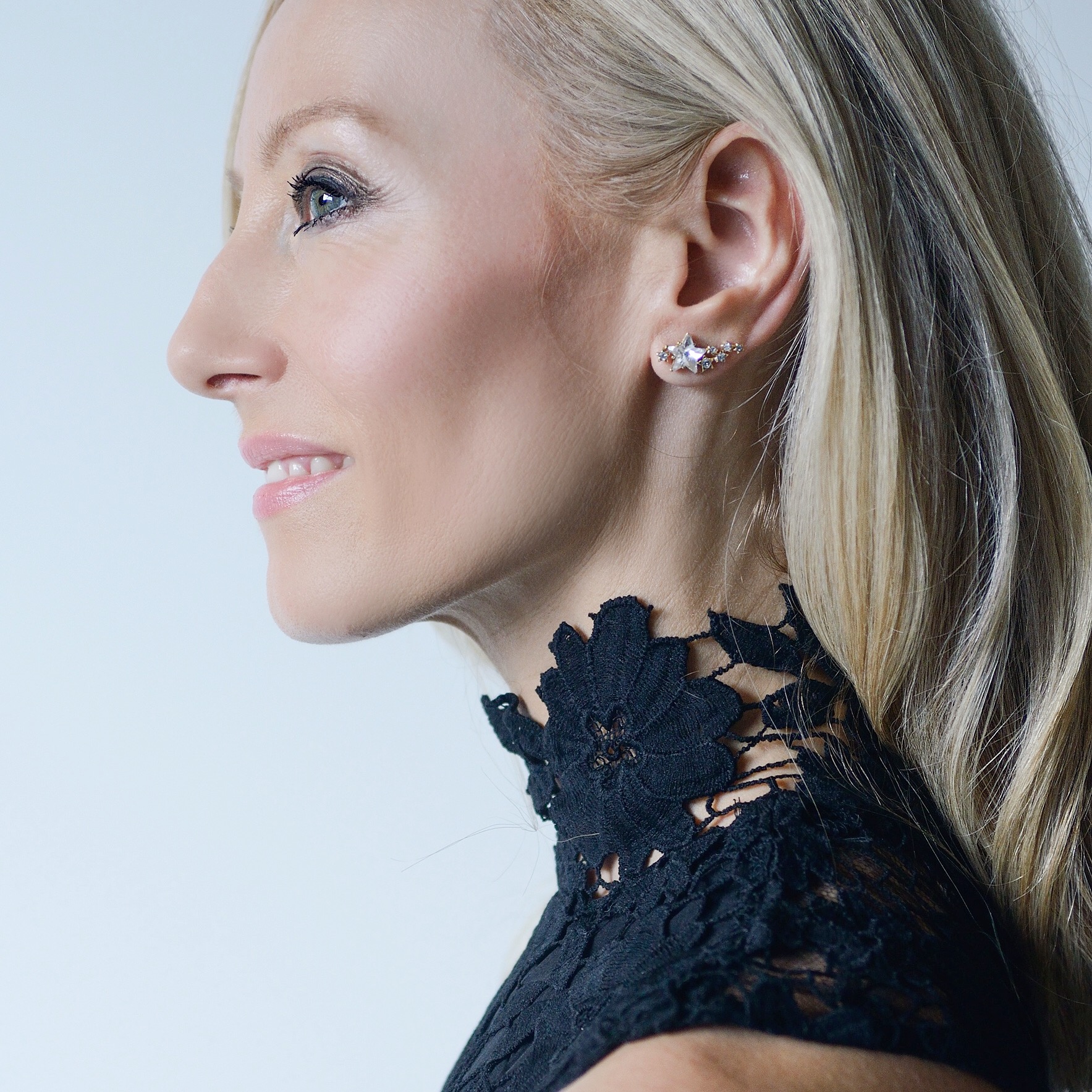 Our best-selling Shooting Star Earrings are now back in stock! I had so many requests to make more and they are now finally in stock again. I love these earrings, so versatile and they are made of magical stars. Dress them up with a gorgeous lace dress or wear them on the weekend with denim. Shop them here, only limited stock available.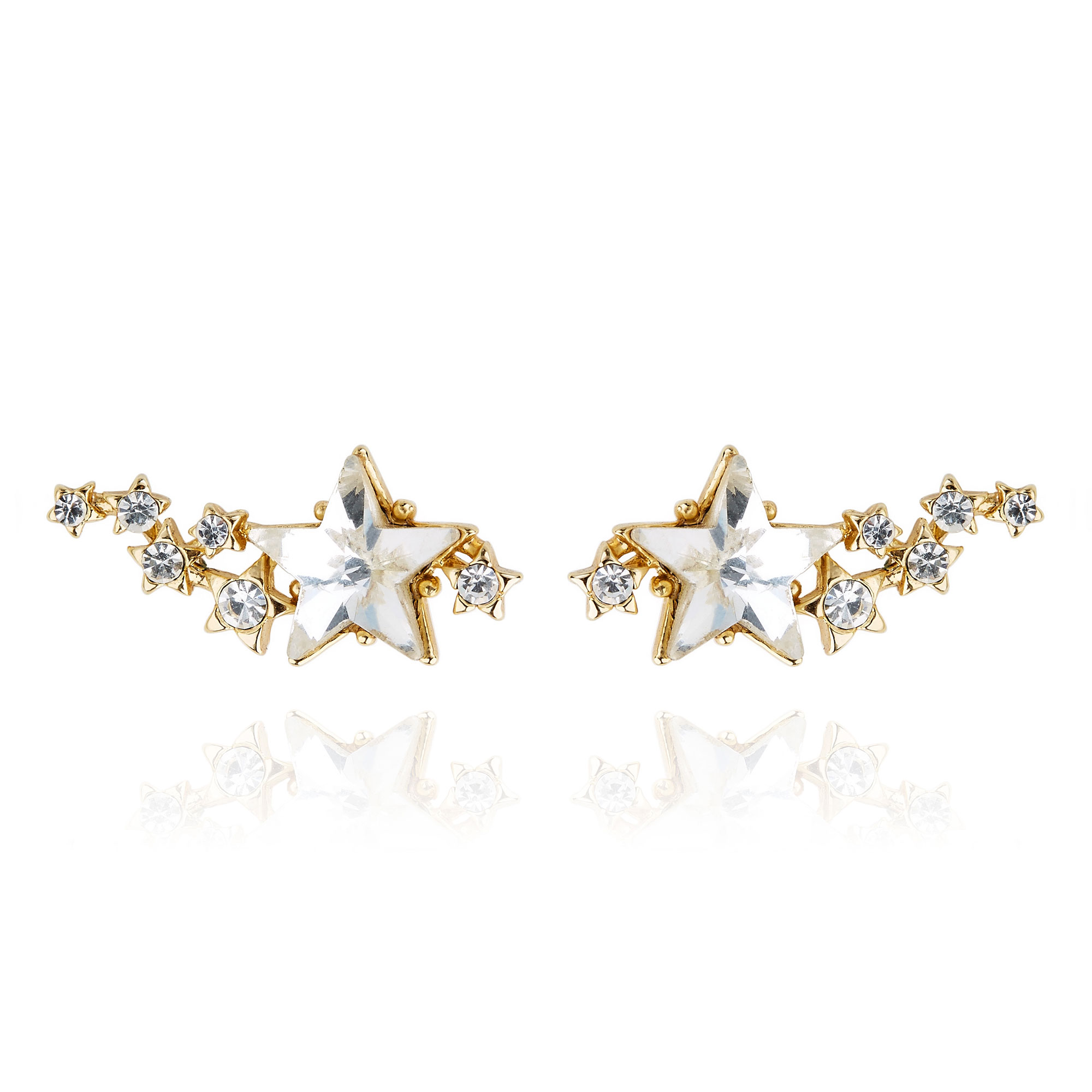 YOUR MESSAGES REVEALED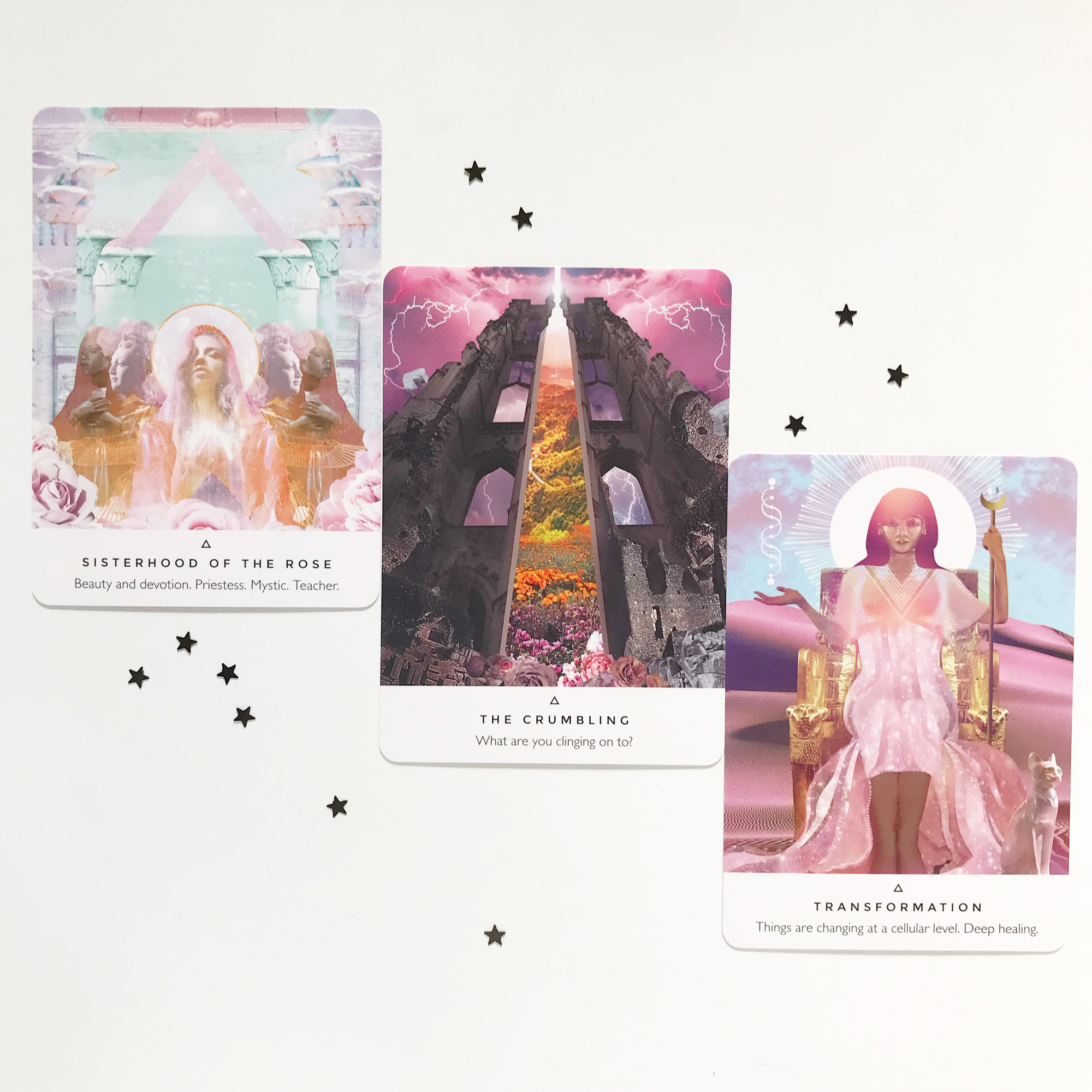 1. Sisterhood of the Rose – Beauty and devotion. Priestess. Mystic. Teacher. The Sisterhood of the Rose is a lineage of priestesses and mystics who devoted their lives to serving humanity and seeding light of consciousness all over the Earth. A cross-section of ancient lineages, it is the path of devotion and beauty. Walking this path means being devoted to seeing and creating beauty wherever you go. The rose symbolises the heart and the sacred geometry of all life. You are being called to notice the beauty around you, particularly in nature, and hear the whispers of Mother Earth.
You are being called to spend more time in nature, as all the ancient secrets live there. Mother Earth is constantly whispering. Spend time admiring Her creations and you will be rewarded with insight and grace. You are being called to take a little more time to both notice the beauty of the world in your own way too. This could be through your own creations or in the little things like how you dress to picking flowers for your home. Every time you devote your time to creating beauty, you harmonise the planet a little more and the shift in vibration can be felt. Action – Surround yourself with beauty and create beauty wherever you go.
2. The Crumbling – What are you clinging to? There is a shift happening right now where anything inauthentic can no longer survive. Relationships, jobs, social structures, anything built on shaky ground is destined to tumble down. It's happening to bring you back home to who you truely are (both individually and to society as a whole), so you can live a life that is in alignment with who you truely are. When you're in the thick of it, it can feel like a personal attack from the Universe. Have faith because the difficult times will be your defining moments. You will be reborn in the fire.
You are being called to surrender. To stop trying to hold it all together. To loosen your grip. To let the crumbling occur. It may be difficult at first but, in the end, the sooner you let go, the sooner the rebirthing will occur. What are you trying to hold together? What are you doing your best to avoid? Ho ware you trying to pretend everything is OK? You have what it takes to allow what is falling away to tumble and fall. Once the tower has crumbled, you will be able to rebuild your home on solid ground with mighty foundations and a view that is so magnificent that it will take your breath away each new morn. Kali the goddess of destruction and the Black Madonna are with you now. Lay it all on their altar. They can hold it all. Inquiry – What are you clinging to for fear of nothing coming to take its place?
3. Transformation – Things are changing at a cellular level. Deep healing. You are not who you were a year ago or who you will soon be. You are in between, emerging, half risen, half falling. Keep doing the work, you are transforming. You will look back at this time with awe. So much is happening in your inner world and within your cells. It's time to release old ways of being that have kept you in fight-flight-freeze mode. To choose a new way of being, where trauma is not the driving force. old childhood patterns are rising up to be healed. As you allow yourself to observe them and feel them without attachment, they loosen their grip and fall away. You are being called to find new ways to self-soothe.
Saturn and the Black Madonna and the African goddess Oshun influence this card. Saturn represents destruction and transformation; the Black Madonna represents the underground and all that has been cast aside; Oshun represents the tender love of the Original Mother. A rethreading is happening. Healing at the deepest of levels. While you are in this phase, don't put yourself under pressure to perform. You may need to review your relationship with your body, perhaps even shifting your diet or exercise regime, or getting energetic healing support. You may also need to consider some kind of emotional support, as issues from your childhood may come up to be healed, You are deeply loved. Activation – Visualise the card on your heart and say 'I allow myself to receive healing and transformation for change to happen at a cellular level.'
I hope this resonates for you and you have a magical full moon.
Love and light,
Penelope x
Cards – Work Your light Oracle by Rebecca Campbell
buy jewellery online
,
capricorn
,
designer
,
earrings
,
fashion
,
fashion accessories
,
Fashion jewellery online
,
fox
,
full moon
,
guidance
,
handbags
,
handmade
,
jewellery
,
Lady Fox
,
lady fox accessories
,
love
,
melbourne
,
oracle cards
,
reading
,
ritual
,
shooting stars
,
stars
,
sterling silver
,
style
,
stylish mystic
,
tarot
,
work your light oracle