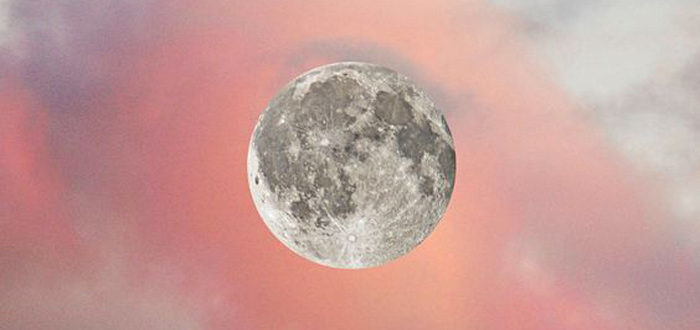 The Full Moon today falls in the sign of Pisces. It is connected with the New Moon Solar Eclipse in Leo that occurred on August 11th earlier this month — what was seeded during that time can now be revisited and fine-tuned, leading to a culmination energy of harvest and completion.
This is a time where you are being asked to take a leap of faith, to welcome transitions, and to let go and allow things to fall into place. What's meant to stay, will. What's meant to leave, will. You are being called to your new beginning, you are being encouraged to fully step into your sovereignty. This is a time to listen to your soul, set down your fear, your anxiety, the people who hold you back from your own evolution, and any belief system about yourself or your life that doesn't serve you. The energies of Pisces can help with creativity, letting go, going with the flow and help you love yourself unconditionally. This is one of the most magical full moons of the year and the ending of a huge cycle. Let's see what messages the cards have for you at this full moon.
CHOOSE A CARD
Take a deep breath.
Think of a question in your mind.
Choose a card below which you are most drawn to.
Scroll down to reveal the messages.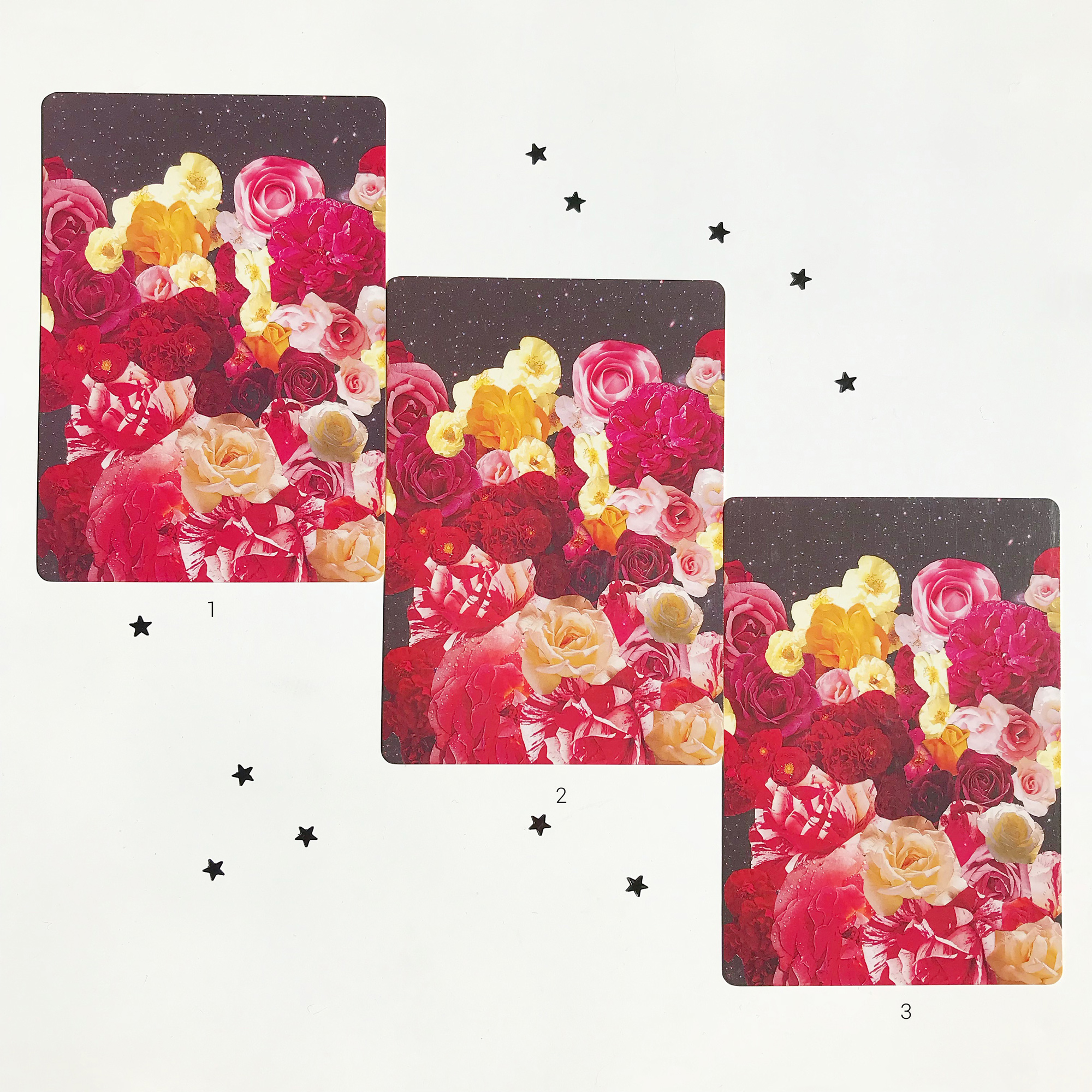 Full Moon Style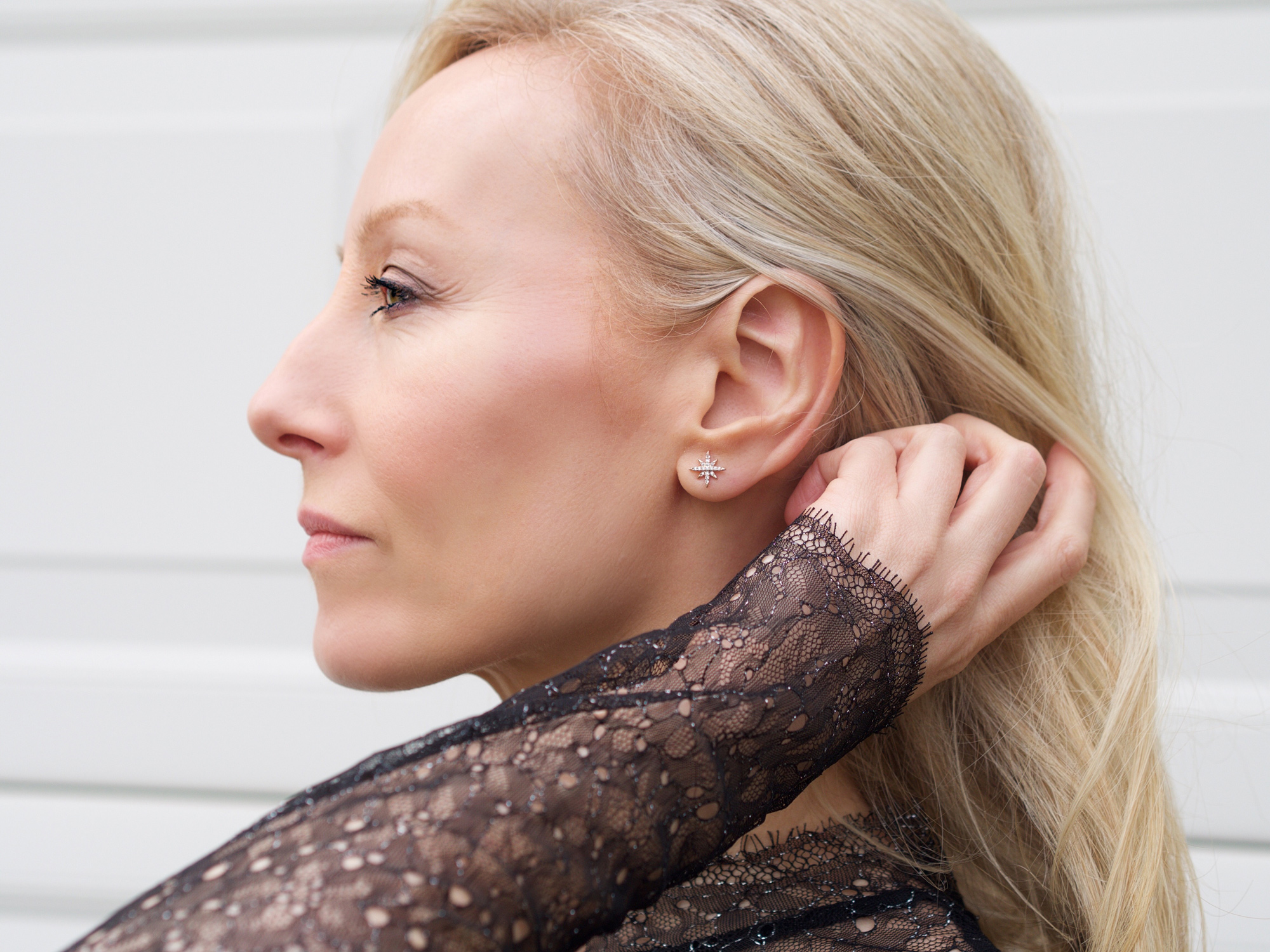 I've been wearing the Snowflake Earrings a lot recently. They go with absolutely everything! I adore them with a delicate lace top for a subtle statement at night and an oversize cosy jumper during the day. Shop the look here.
YOUR MESSAGES REVEALED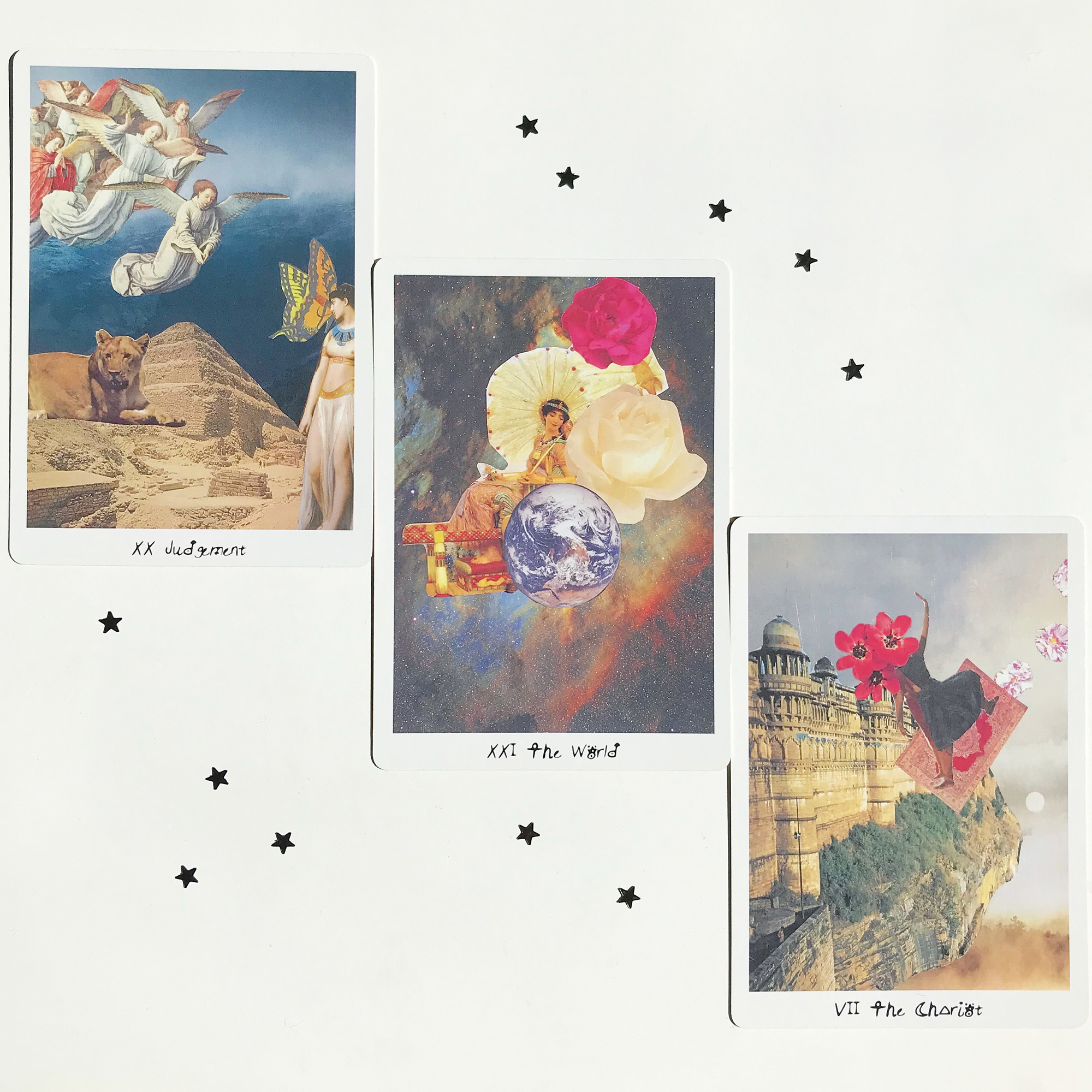 1. Judgement (awakening) – Judgement represents the initiation to higher states of being on the road to ascension. It calls for paradigm shifts and awakening. Resurrection and rejuvenation are sparked by its call.
Often shown as the last judgement, this card is about understanding your inner divine intelligence. Here, you may look back on the choices you have made and identify the lessons you have learned, with each step advancing towards your spiritual growth. No more fears. No more doubts. No more self-judgement. This is a time of transformation: through elevating your thoughts, speaking your truth and connecting with the divine light that ignites your dreams, anything is possible. Divine wisdom comes from relinquishing the negative feelings you have been harbouring towards others and yourself. Holding on to guilt, fear or resentment cannot serve you and prevents you from connecting with your higher self. Do I need to forgive myself or someone else? What am I resisting at this time? Am I ready to take the next step in my own healing and transformation?
Meanings – Crossroads. Listening to your Higher Self. The end of a learning curve. Taking inventory of past and present as you head into the future. Rite of passage. The butterfly emerges.
2. The World (The Universe) – The World completes the journey of The Fool (first card in the tarot). The cycle has come full circle, and the transformation is complete. There is wholeness from within and without. Blessings from the four corners abound.
Everything has come full circle as you enter a period of resolution and enlightenment. This is the culmination of all of your efforts and hard work, so it is time to acknowledge and celebrate all of your accomplishments! There is a synthesis of success, fulfilment and triumph in your undertakings. As a result, emotional and spiritual growth lead to higher states of consciousness and a better understanding of your place in the Universe. You have worked through the trials and tribulations of life and learned from experience. You understand your karmic path, and how you are the powerful co-creator of your own reality. A new stage of your journey begins. How will I ascend to the next stage of my spiritual journey? Am I able to recognise all of my accomplishments and celebrate my story? How has my perspective changed from this new place of illumination?
Meanings – Endings. Success. Goal reached. Manifestation. Full potential. Accomplishment. Abundance. Dancing for joy. Celebrating freedom in life.
3. The Chariot – The Chariot moves along a path with swiftness and grace. It moves toward a destination of fulfilment. It does not ignore the experiences along the way, for they hold valuable lessons.
The Chariot represents your inner strength, confidence and steadfast determination in life. Typically identified as a card of victory and power, it signifies those moments when you have boundless spouts of energy and a sheer will to get things done! This is the adrenaline that keeps you motivated, the panic that helps you accomplish a huge goal in an extremely short amount of time ad the inspiration that drives your momentum. When you align with the power of the Chariot anything is possible; however, it comes with a reminder that – yes – this might be a driving force, but also it's an energy that cannot be maintained in the long run. Use it wisely and appreciate the potency. What am I working towards? Am I ready to move ahed in mind, body and spirit? How can I harness the energy of the Chariot in order to manifest my goals?
Meanings – Confidently moving toward a goal. Optimism as you go forth. Alignment with your purpose. Direction. Progress. Surmounting obstacles. Journey into the future. Victory. Willpower.
I hope this message resonated for you! Make sure you take time to rest and take care of yourself. The energies are intense and urging us to rest and go-within. I really feel a huge change is here and can feel the excitement of this.
Love and Light,
Penelope x
Cards – The Lioness Oracle Tarot.