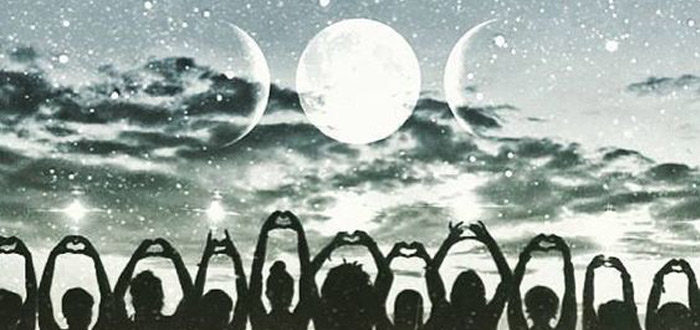 The full moon on 6 September is in the sign of Pisces and is going to be helping you to unlock your subconscious mind and tune into your softer, intuitive voice. This is the perfect time to go within and really heal, nourish and restore your energy so you have the strength and enthusiasm to keep journeying forward.
CHOOSE A CARD
Take a deep breath. Think of a question in your mind and choose a card below which you are most drawn to. Scroll down to reveal the messages.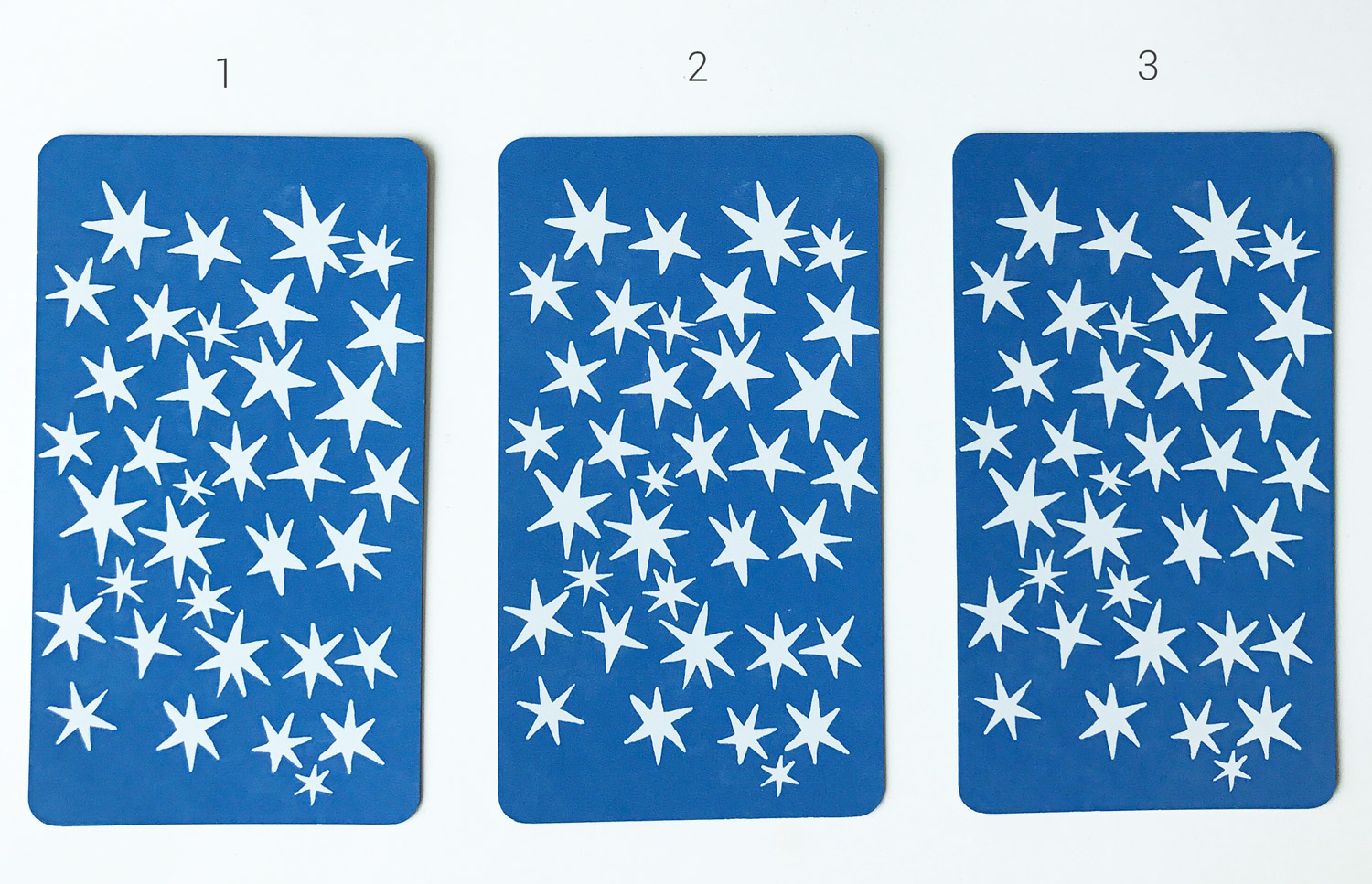 Product I am loving this Full Moon – Ankh Earrings Black Rainbow.
A unique statement piece, the Ankh Earrings are infused with meaning and style. The Ankh is the symbol of eternal life. I created these with the intention to balance your inner divine feminine and divine masculine energies, so you may stand in your power and shine bright. I love the new black rainbow colour, so stylish with a monochrome outfit. When our inner divine feminine and masculine energies are balanced we create flow in our lives, we manifest for our highest good and magnetise wonderful opportunities. By balancing, healing, honouring and integrating our divine feminine and masculine energies, a new future is written for ourselves, humanity and the planet.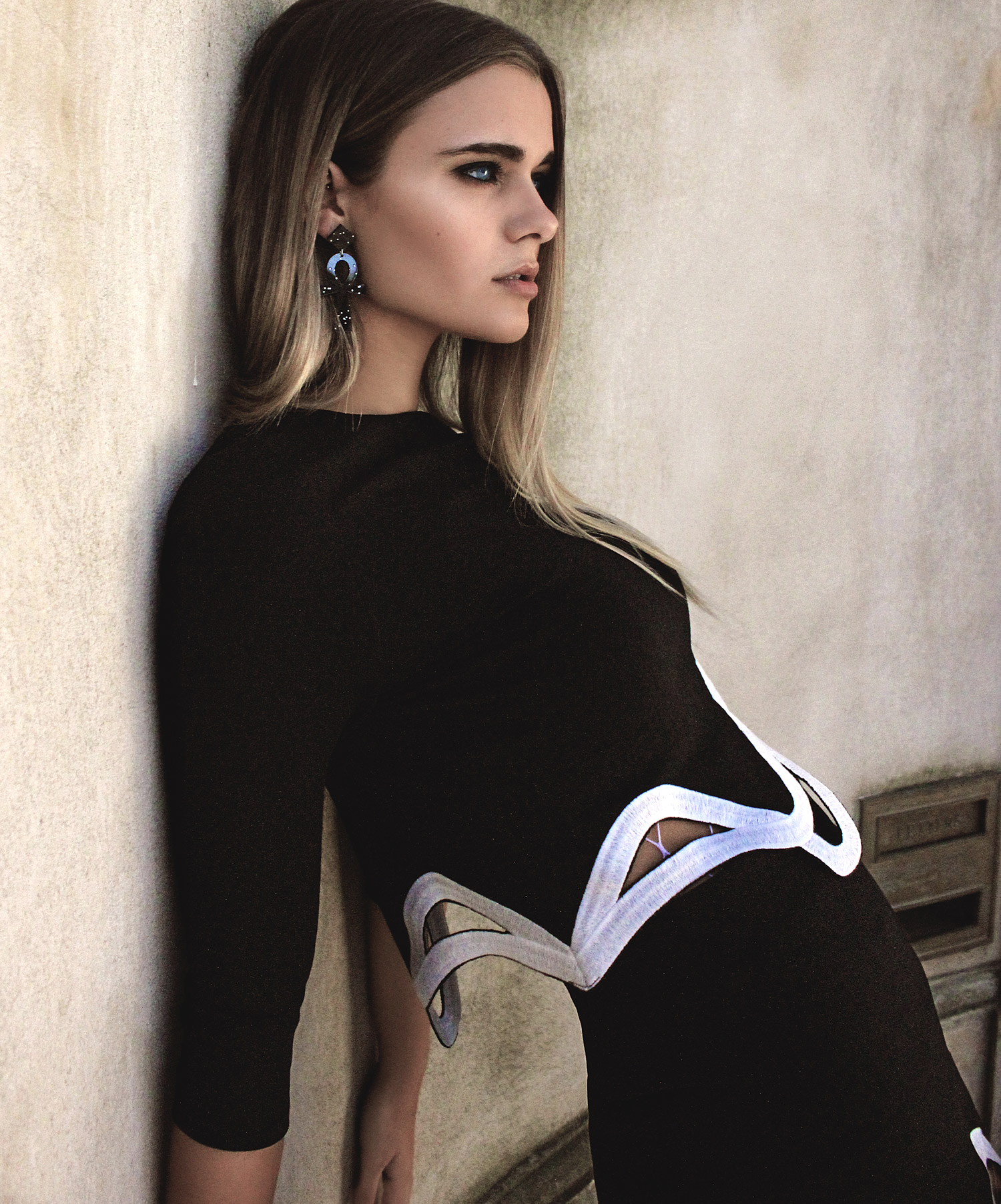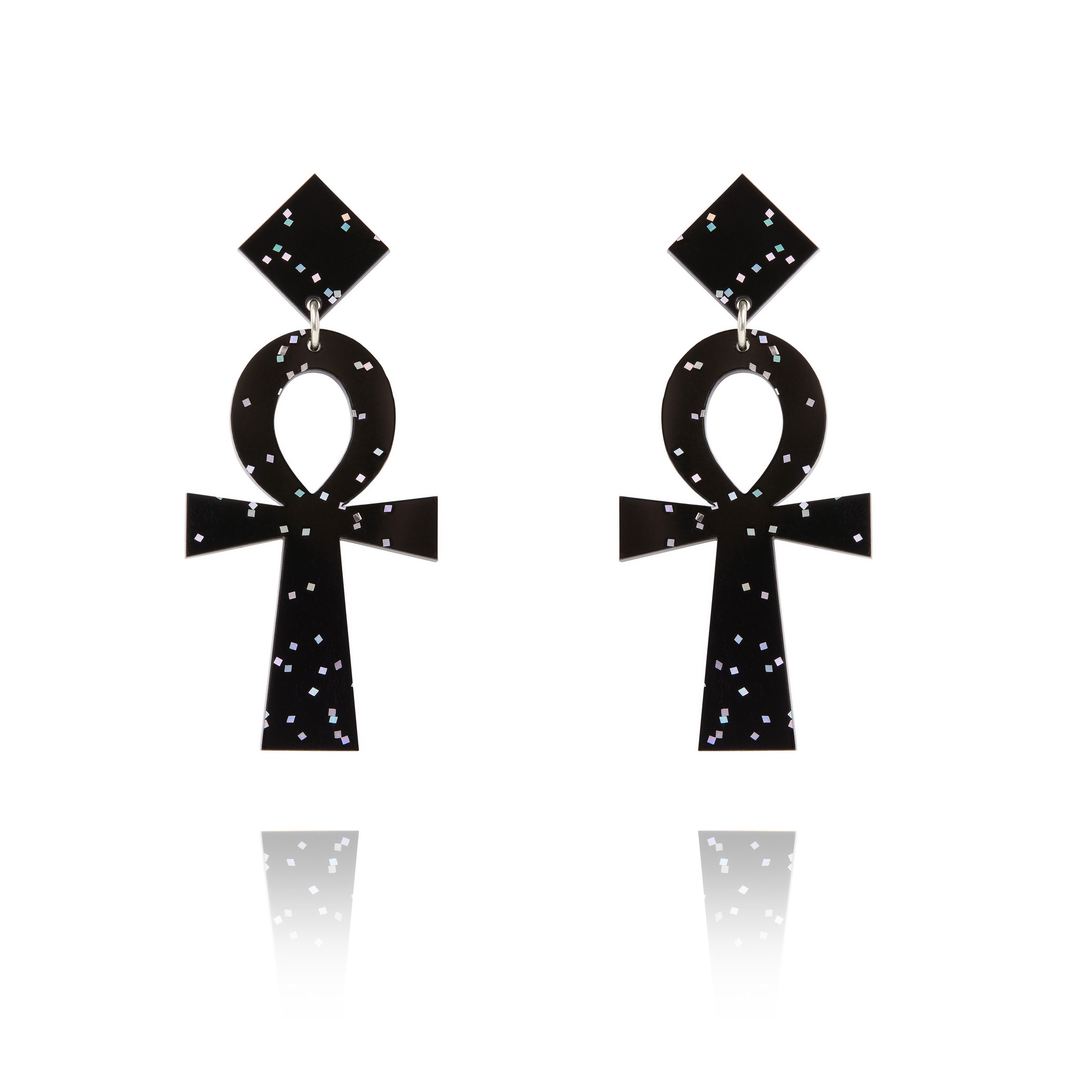 YOUR MESSAGES REVEALED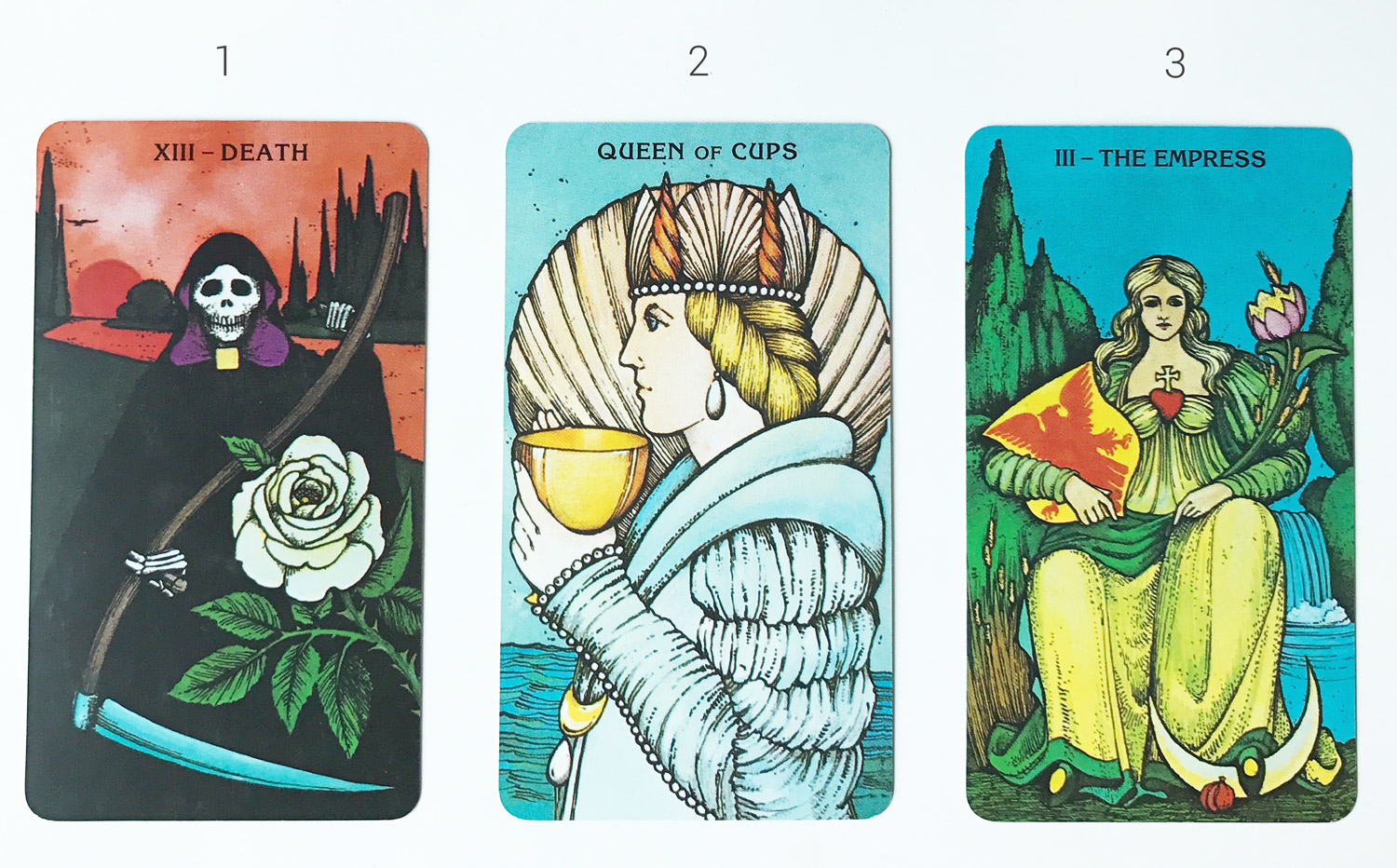 1. Death – the most feared and misunderstood card in the deck. You can relax it does not indicate physical death. Something major is coming to an end to make way for something new. Think death and rebirth. This card might call you to relinquish old behaviours, drop an unhealthy attitude, depart a job or begin a new relationship. Maybe the death/rebirth situation is underway and this card confirms your choices saying you're on the right track. What is coming to an end? What do I need to release and let go of? What has been holding me back? Am i ready to look within in order to move ahead?
2. Queen of Cups is feminine, sensitive, compassionate, honest and creative. Naturally psychic she trusts her feelings and listens to her inner voice in all matters. She is able to focus her will and nurture her dreams. She is nurturing all aspects of her life successfully. How will you turn your dreams into reality? You have harnessed the gifts of your intuition and emotions to create a life where you are the expression of your hearts desires, whilst understanding that being grounded and stable is vital for the creation of your desires. This card may also come as a prompt for you to recognise the attributes of the Queens of Cups and traits within yourself and actively cultivate their presence in your daily life.
3. The Empress – is Queen Bee and Mother Earth all rolled up into one. She is beauty, grace, wisdom and the giver of life. She represents the power of divine feminine magic, transmutation and self-expression. The empress adds colour to the world around her, she is a woman of passion and action. She is who will bring you all you have ever dreamed of. This card suggests that you may be experiencing feelings of inner growth, a new development of ideas, or a renewed sense of sensuality. Your state of consciousness or being may manifest in various ways – through prosperity, abundance, a birth, productivity, success, healing or loving relationships with others. Are you taking time to connect with your true path? Take this time to nurture your body, explore new adventures and spend time in nature. If you are in a position of nurturing others, caring for children or the sick you now have the inner strength and the ability to do so without depleting yourself. This card also refers to a pregnancy (literal or a new project).
The cards that came out for this full moon over all are showing us that it's time transform our fears and for the divine feminine within us to rise. The divine feminine is not just in women, it's also in men. It's time for all of us to embrace our inner divine feminine and let that be our guide going forward. The recent solar eclipse showed us the complete balanced divine feminine and masculine with the totality of the moon and the sun. The divine feminine has been repressed in all of us for centuries, it's time for her to rise. This new paradigm shift we have entered requires us to lead our lives by choosing love, kindness, compassion for yourself and others and to live with an open heart everyday.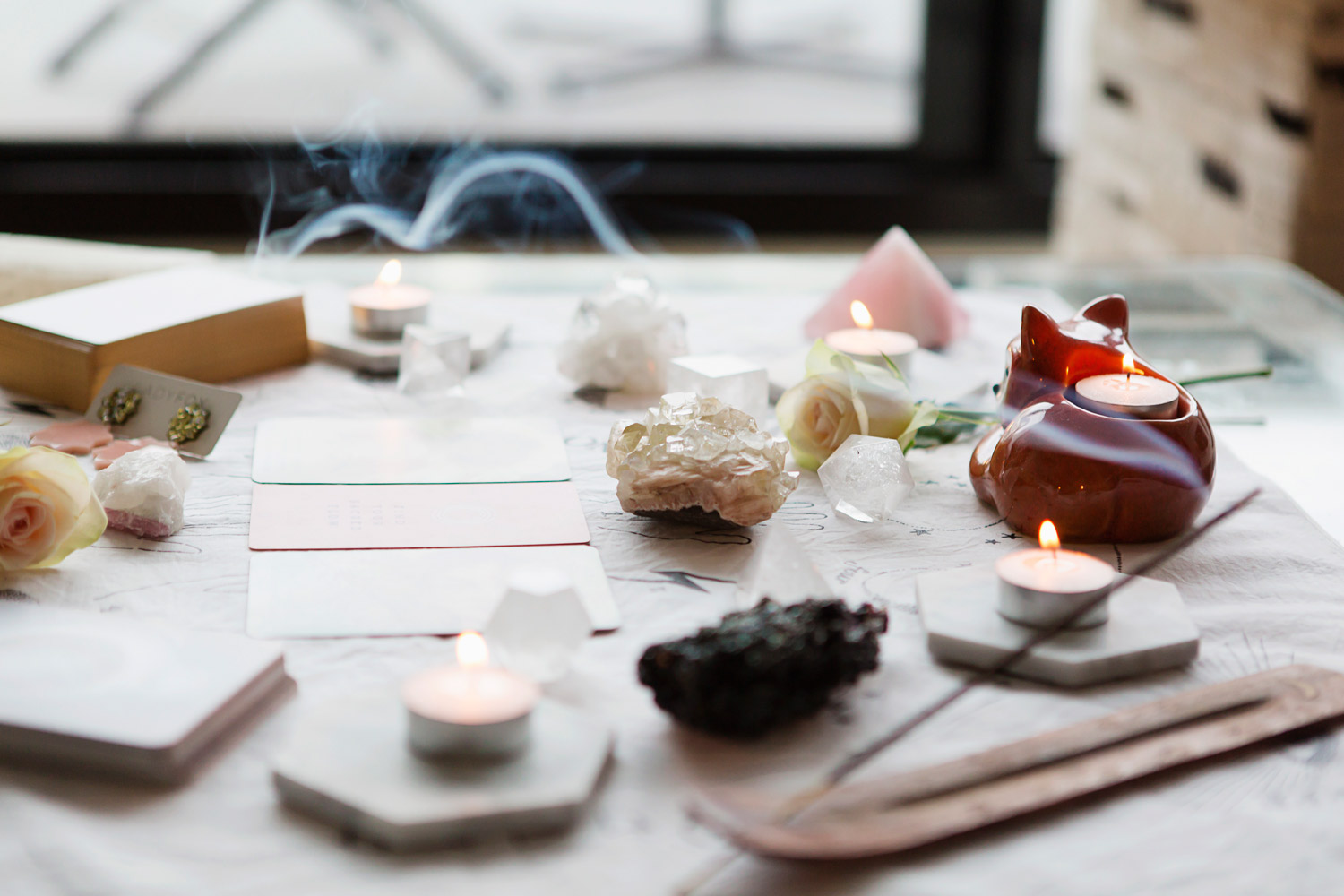 You may be feeling tired and needing time to yourself to nourish your soul and integrate the energies. I know I have been feeling this since the solar eclipse and not really been able to work as much as I'd like to. I listened to my body, allowed time to rest and integrate the energies and most importantly I had compassion for myself. I sat with this, honoured my feelings, and allowed my soul the rest it needed to upgrade to a new level. This eclipse had brought up some old things that needed to clear in me. I had some acupuncture, I rested, spent time in nature and now I am feeling refreshed and stronger than ever before. Over the past few years I have learned to listen to my body and become a 'goddess in flow' by nurturing myself. This is the way of the divine feminine. We live in a society where we are taught to work hard and play hard. Now is the time for this to change and everyone to embody the energy of the divine feminine within ourselves and into our lives.
Love and Light
Penelope x
Cards – Morgan Greer Tarot
accessories
,
affordable luxury
,
beauty
,
boutique jewellery
,
buy handbags online
,
buy jewellery online
,
designer leather
,
earrings
,
eclipse
,
fashion
,
fashion accessories
,
Fashion jewellery online
,
fox
,
full moon
,
guidance
,
Lady Fox
,
love
,
monochrome
,
new arrivals
,
reading
,
spring
,
statement accessories
,
statement jewellery
,
sterling silver
,
style
,
stylish mystic
,
tarot