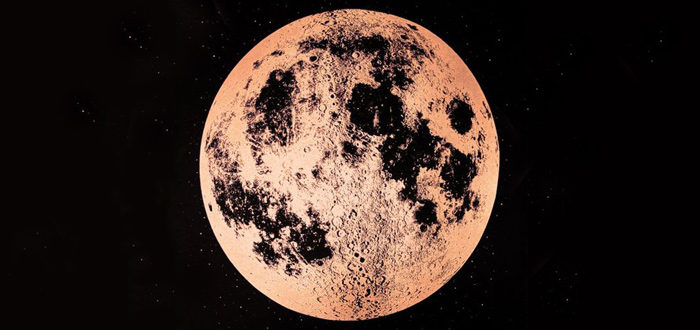 Full Moon in Taurus October 2018
The Full Moon today falls in the sign on Taurus. This full moon is all about re-establishing our excitement for life, all around change, and moving forward with peace.
When Venus is in opposition Uranus we are faced with changes in our romantic life, our financial status, and all of our emotions. Allow movement to do what fluidity must do during this time. The October 2018 full moon also affects Saturn, which levels out the impulsive nature of Uranus. Saturn energy during this time will turn unexpected changes into opportunities as well as all uncertainty into reassurance and commitment.
Earlier this month we had a new moon that focused all about planting seeds around living here in the present. The new moon was all about making peace right here and right now. This month's full moon is asking that you harvest the seeds that you planted earlier in the month. Not only are you being called to make peace with your present, but you are being called to bring peace with you as you move forward and endlessly evolve. 
You are being asked to get rid of absolutely everything that does not serve your greater good. You are being asked to delight yourself into your current reality, even if it's a circumstance that once seemed less than ideal. You are being asked to move forward with grace, to dip your toes into the unknown with the utmost faith, to lay your burdens and your past to rest, and to find absolute joy as you journey forward. 
This full moon is a time to make amends with your own mind, to silently forgive everything that has hurt you, and to align with yourself on a level that you haven't been able to before.
This full moon is all about seeing a new light, it's about giving yourself permission to step into the life and the person that you are meant to embrace at this time in your life. – Leena Sanders
Let's see what messages the cards have for you at this full moon.
CHOOSE A CARD
Take a deep breath.
Think of a question in your mind.
Choose a card below which you are most drawn to.
Scroll down to reveal the messages.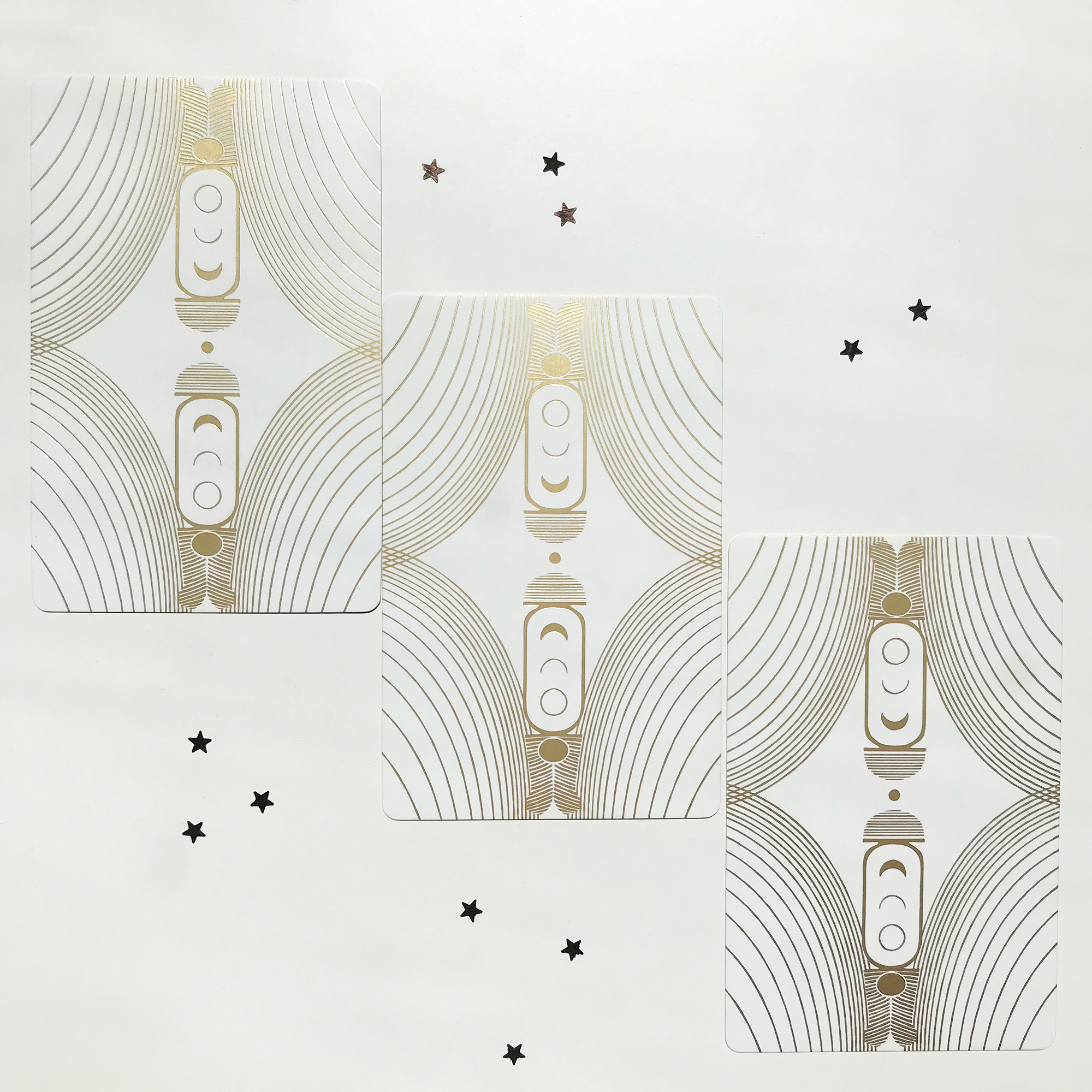 Growth happens in the subtle spaces,
beneath the Earth,
before we can see any evidence
of any new beginnings.
Deep down inside, there are changes occurring, 
on a personal level and in the collective.
Behind the scenes, things are shifting
and real change is slowly unfolding.
But it takes time for things
to take shape and give an outward
manifestation of the inward.
Remember this and do not think
that progress is not occurring,
because it is.
As Full Moon rises in Taurus,
take time to ground into
our dear Mother Earth.
Remember that she is alive
and calling us back to her.
We are not Motherless children,
we belong to her.
In her, we can always find
our place of belonging. – Mystic Mamma
YOUR MESSAGES REVEALED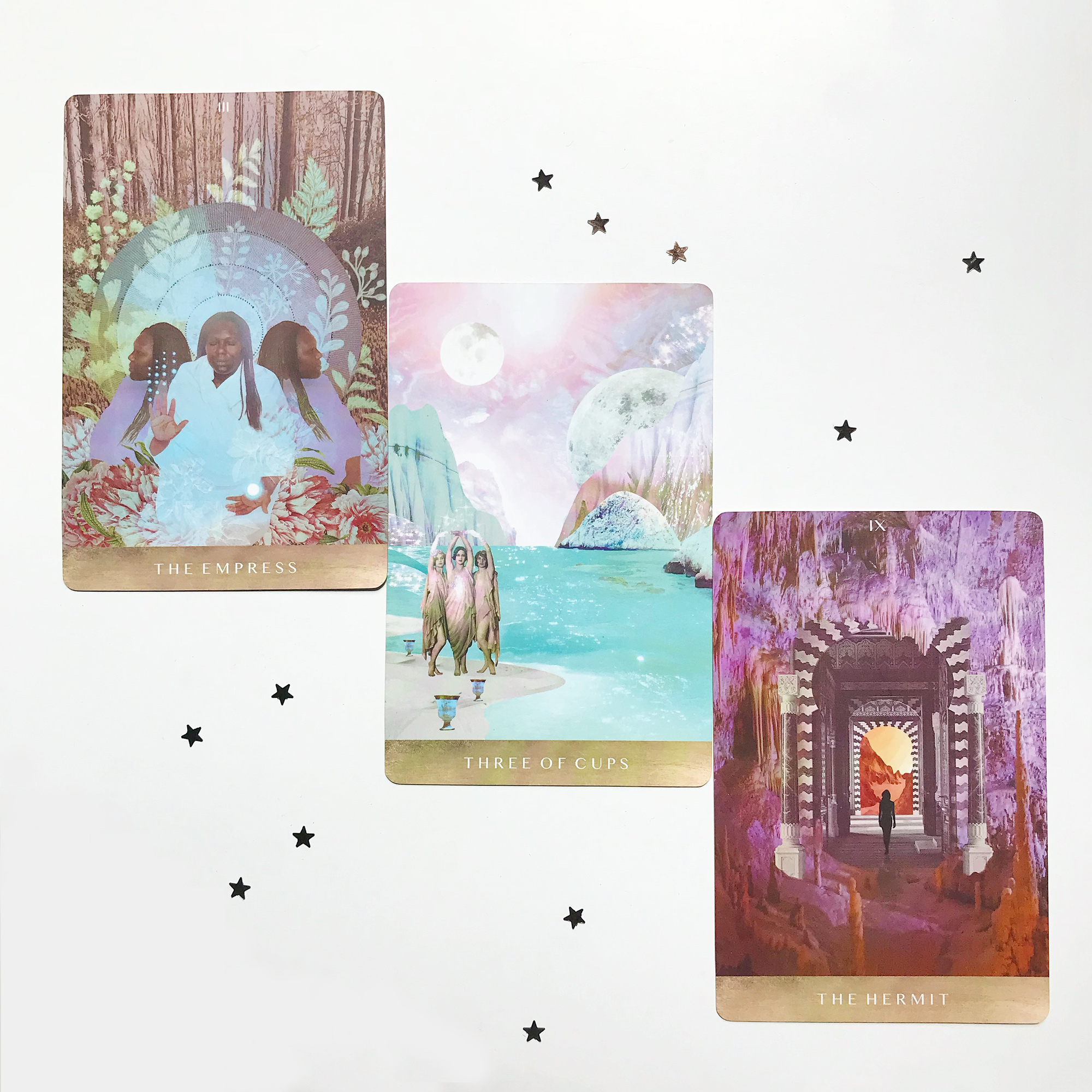 1. The Empress – Seated within a lush forest, The Empress rests in harmony with the ancient wisdom of the surrounding elements. Here, she is in tune with the cycles, seasons, and earthly gifts, and embodies the potent magic and intelligent design behind love and soulful expression.
When The Empress shines through, don't be surprised if new sparks of inspiration begin to stir within your heart. This is a soulful awakening that cultivates fresh projects, adventures, or spiritual insights. It may also point to birthing energies, evoking a vital resonance with the natural rhythms and cycles of creation. Ruled by Venus, The Empress embodies a potent symbol of sensuality and Divine Feminine love, encouraging us to reconnect with this d=sacred part of ourselves. How can you nurture this gentle gift and celebrate its wisdom? When we tap into her loving guidance, we become more in tune with our mind, body and spirit, which speaks to the very root of this harmonious key. She is the life force. The Mother. The Universal spark. What am I now cultivating in my life? How can I reconnect with my mind, body, & spirit?
Key words – Goddess. Nature. Divine Feminine. Abundance. Creativity. Fertility.
2. Three of Cups – Standing within a dreamy, watery landscape, three friends rejoice together in love and friendship. This is a place where they occasionally return in order to decompress. The beauty of this world seems out of their reach each day, but they need only choose to make the time to prioritise this reunion. It can happen whenever their heart moves them, beyond convention.
A sublime omen to receive, the Three of Cups draws upon the brilliant moments that shine on in our memories, and the foundation of soul connections that endure for lifetimes. This is a very dynamic energy, and can also foretell an emergence of spiritual and psychic growth, as you learn to activate your deeper senses and gifts. Let your heart guide you along this path – it knows exactly where it wants to take you. In surrounding yourself with loved ones – whether they are relatives or lifelong partners and friends – expect adventure and endless nights of play! If you have been over-exerting yourself in some way, now may be a good time to relax and take a break. Give yourself permission to explore the beauty of this chapter: take a load off and put your feet up after you've had time to dance and celebrate! What future adventures lie just beyond the horizon? How can I take some time to relax with my soul family? Am I ready to step back and celebrate?
Key words – Abundance. Healing. Community. Birthing. Fun! Celebration. Friendship.
3. The Hermit – From within the depths of a luminous cavern, The Hermit stands at the threshold of the Inner Earth, looking out into the mountains beyond. This quiet sanctum may be isolated from the rest of the world, but its greater purpose is to serve as a sacred initiatory space in which many forms of hidden mysteries and secrets are revealed.
This sensitive key describes a sou-searching journey, and highlights a renewed sense of wisdom that has potential to radically transform your life. The intuitive power of The Hermit encourages you to seek out your own inner sanctuary in order to gently detach from any unhealthy interferences or distractions. How can you activate your authentic voice and not be swayed by collective influences or conditionings? While introspection is a soulful way to illuminate your truth, it does not, however, mean you need to close yourself off entirely from the rest of the world. With deeper self-awareness, you can maintain a healthy balance and composure, in spite of the external forces or challenges around you. This is a beautiful time to reconnect with the quiet stillness of your Higher Self. What deeper lessons am I ready to receive? How can I reconnect with my own inner voice?
Key words – Quest. Meditation. Solitude. Retreat. Enlightenment. Consciousness. Wisdom.
I hope this message resonated for you.The energies have been extremely intense recently. Hold strong beautiful ones, this is a huge cleansing before the magical new beginning arrives. Sending you so much love and compassion for whatever battles you may be fighting right now.
Love and light
Penelope x
Cards – Moonchild Tarot.
Astrology – Leena Sanders, Mystic Mamma.
beauty
,
boutique jewellery
,
buy handbags online
,
buy jewellery online
,
fox
,
full moon
,
guidance
,
handbags
,
handmade
,
jewellery
,
Lady Fox
,
lady fox accessories
,
love
,
melbourne
,
moonchild tarot
,
reading
,
ritual
,
stars
,
statement jewellery
,
sterling silver
,
style
,
stylish mystic
,
tarot
,
taurus
,
the empress