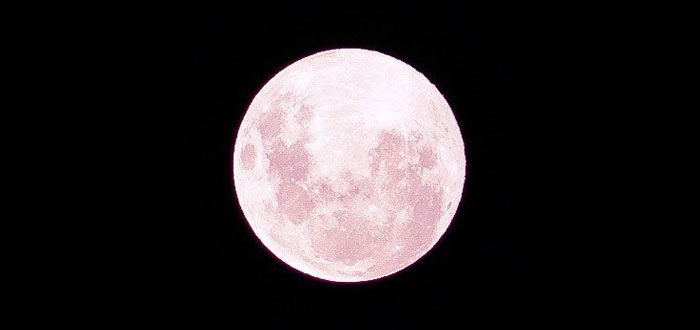 Today's full moon falls in the sign of Virgo. This supermoon is the most powerful one of the year. 
'It's time to trust in the loss of who you used to be and prepare for new relationships, newness in daily routines, and surprise blessings.
With the moon at 0 degrees Virgo this is a new beginning. We've been shedding layer after layer of the old and now we can utilise this energy to observe the details to build a life that's more authentic to who we really are and the gifts we're meant to bring fourth in this lifetime.
Our insecurities and deepest wounds are being brought up with these energies, especially with Chiron moving into this 7-8 year cycle in Aries. It's our job now to get out of our own way and stop fixating or stressing on our insecurities but to instead choose to tune inward for the answers we need to feel more secure. Remember the phrase "the wound is where the light enters?" This is where we are preparing to receive our spiritual gifts! We are the magicians, the sages, the multidimensional divine light bearers…already deeply connected and in touch with source and all of creation. So deeply supported…
This is a HUGE transformational period for us all!' – Akashic Angel.
This moon is going to highlight what we've outgrown, the energies within ourselves and externally that no longer serve our highest good. You may have felt a lot of physical symptoms, and have been unwell in the lead up to this full moon. We are clearing old energies and the final residue from our physical bodies. Taking care of yourself, eating nourishing foods, spending time in nature and resting will help you clear the physical symptoms quicker. Allow yourself to be reborn again, and rise into your sovereignty.
Let's see what messages the cards have for you at this full moon.
CHOOSE A CARD
Take a deep breath.
Think of a question in your mind.
Choose a card below which you are most drawn to.
Scroll down to reveal the messages.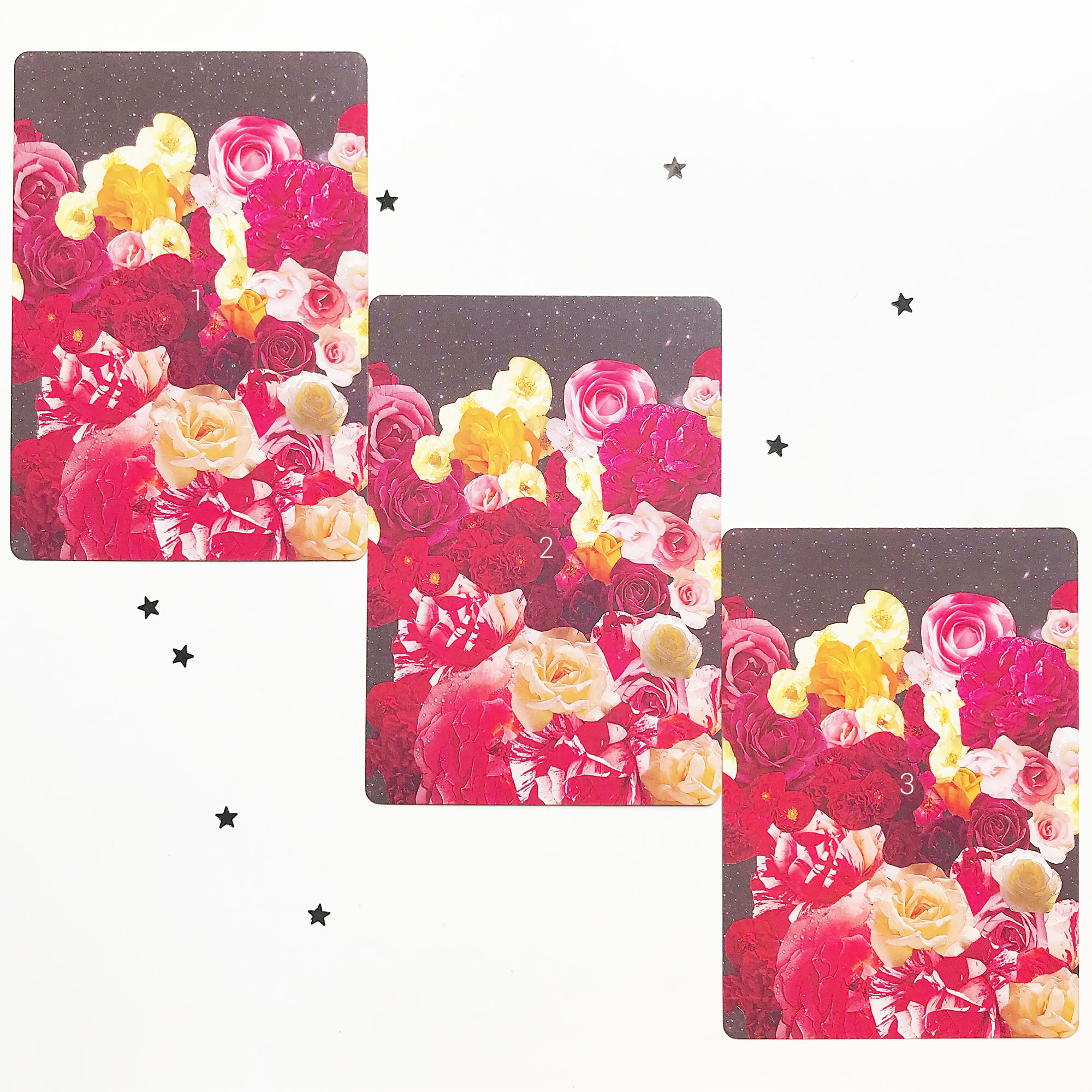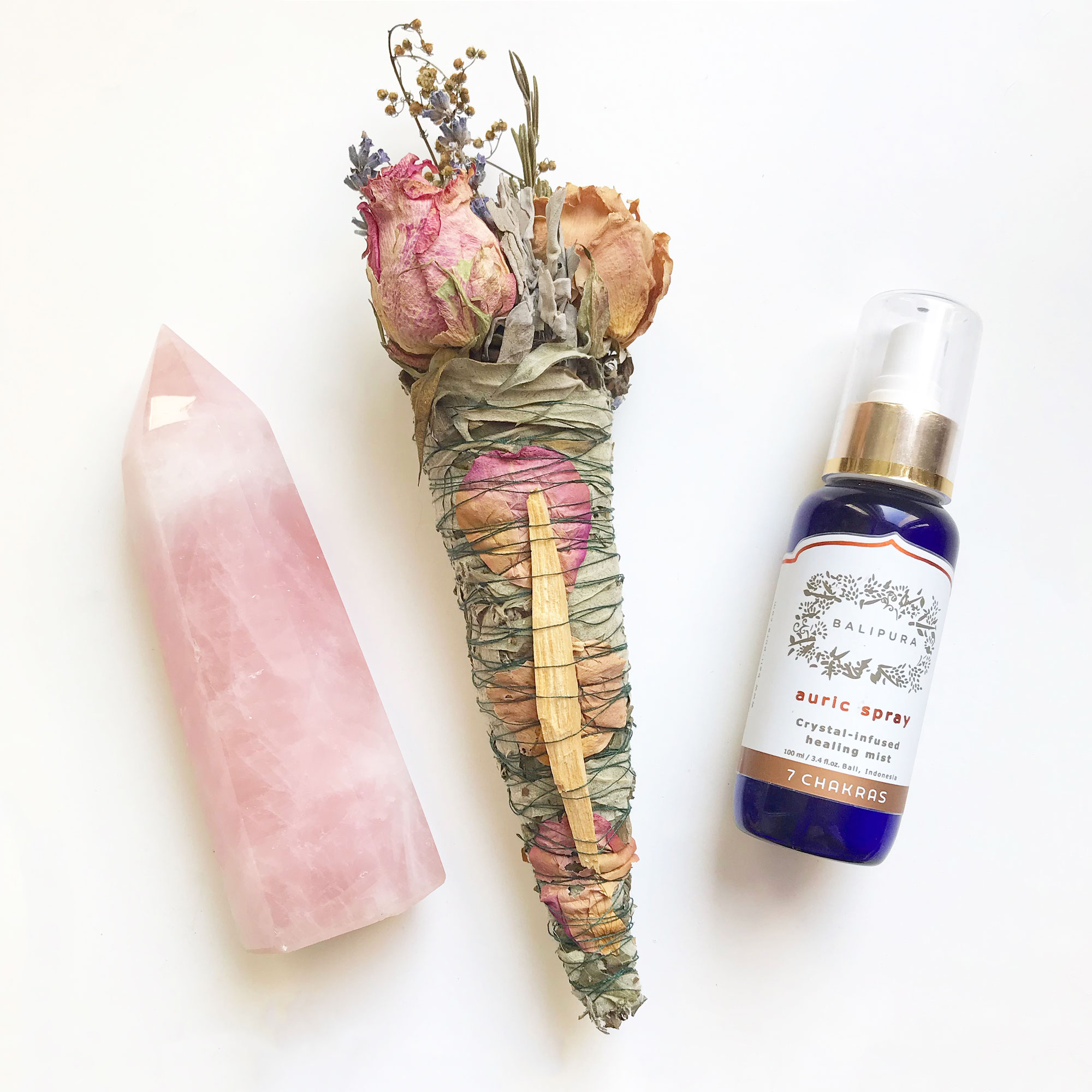 NEW BALIPURA CRYSTAL HEALING SPRAY
I have a new Balipura crystal healing spray in stock to align your chakras. I absolutely adore the smell of this one! Seven Chakras is made from frangipani, orange and frankincense infused with crystals  garnet, carnelian, citrine, peridot, blue lace agate, lapis lazuli and amethyst to heal and align your chakras. It's available with a crystal healing bracelet or without. 

 With this full moon being so exhausting on our physical bodies, I used Let Go to release the old and 7 Chakras to balance and align my body. Self care is such an important part of our lives and something as simple as these gorgeous sprays really shift and heal our energies.

Shop the Balipura range here. 
YOUR MESSAGES REVEALED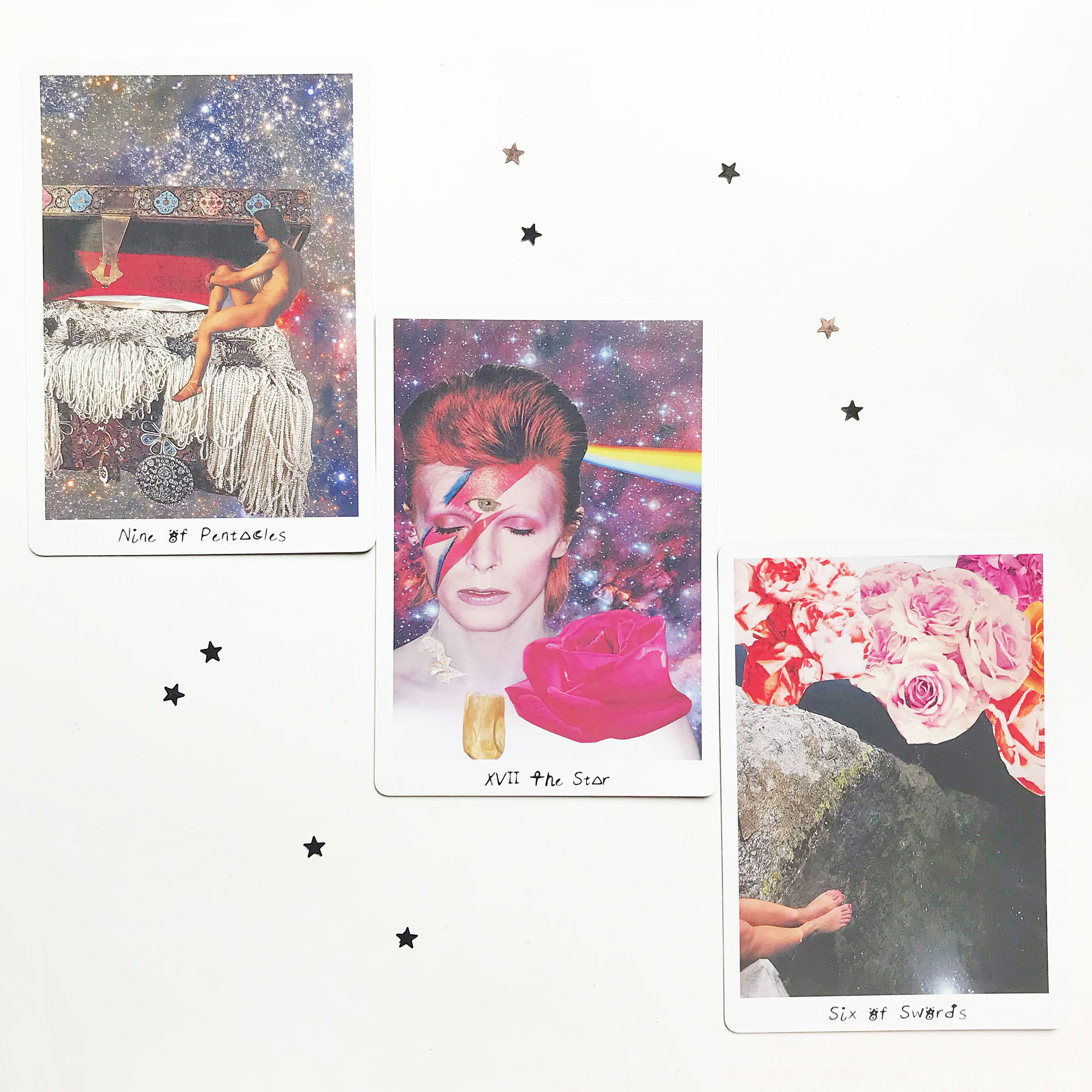 1. Nine of Pentacles – A wonderful card, the Nine of pentacles represents blissful chapters in our life that make everything worthwhile. When we glean a sense of wisdom that comes as a result of working hard and reaping the rewards. There is a spiritual satisfaction in this card, in that it speaks of those grand milestones that stand out in life, which you will recall with total clarity and nostalgia as the years go by. Through the exploration and manifestation of your dreams, you have found your place in the Universe and are radiating joy. Perhaps you will want to spend more time with in nature or with the people you love. Perhaps you will take a more spiritual route in your learning. You are aware of the greater scope of your being and are ready to move on to the next phase of enlightenment. A time to enjoy life's simple pleasures. How am I making time to appreciate Mother Earth? Am I ready to receive the blissful rewards of my work?
Meanings – growth, comfort, stability, pleasure, peace, harmony, luxury, harvest, rising up, the beautiful result of a finished project, aesthetic pleasure, solitary wealth.
2. The Star – A beautiful message to receive, the gentle magic of The Star connects with your inner voice of inspiration and the blueprint of your soul. This marks a celebrated time of renewal and peace, when the journey of your spirit reaches new peaks of fulfilment. This key illuminates a good balance of creativity, work, and blissful aspirations, when you foresee the path ahead of you, in knowing how to gauge your steps. After emerging from a phase of instability or stress, you are now ready to replenish your spiritual and emotional reserves, to start afresh. As you bask in this energy, you reconnect with the universal source of all wisdom and truth, feeling the flow and divinity of your own inner light. You are infinite and ever-shifting, as a sacred note in this Universal song. What next steps await my own spiritual growth? How can I bask in the light that surrounds me?
Meanings – healing, bliss, hope, spiritual love, inspiration, starseed, DNA, channeling, expansion, visionary, shining your inner light, peace.
3. Six of Swords – The Six of Swords highlights deep revolutions of transition and change; these may involve actual travel, or upcoming events that will open new doorways. As the light at the end of this journey may still be somewhat obscured, there may be an initial reluctance to move forward. Uncharted territory can often be frightening to navigate if you are unsure of how the future will unfold. Yet by taking this leap of faith, you may find that you will successfully relinquish certain energies or forces in your life that have held you back for far too long. As you keep on moving, you may begin to understand the advantage of letting things go as an evolutionary process, which further adds to the strength of your spirit. This is the ultimate rite of passage; when we shed our layers and evolve into wiser, softer, and more resilient being. How can I release the attachments that bind me? Am I ready to write a new chapter in my life?
Meanings – travel, transition, release, reorientation, change, beginning to see the bigger picture, a new perspective or shift in circumstances brings relief, moving forward, changing for the better.
The full moon is a great time to declutter your house and your energy. When it comes to energy in your home and in your life, clutter is the enemy. Amazing things happen when you remove the clutter from your life and create space for the new to arrive. It's a great time to release negativity, one of the easiest way to do that is to forgive and move on. Write a list of al the people and situations you need to forgive, include yourself for anything you have been critical on yourself for.
I hope this reading resonated for you. Sending you many blessings of love and abundance at this full moon. 
Love and light
Penelope x
Cards – The Lioness Oracle Tarot.
affordable luxury
,
balipura
,
crystal healing
,
fashion accessories
,
Fashion jewellery online
,
fox
,
full moon
,
guidance
,
handmade
,
handmade jewellery
,
jewellery
,
Lady Fox
,
lady fox accessories
,
new arrivals
,
reading
,
ritual
,
rose quartz
,
sage
,
self-care
,
stars
,
statement accessories
,
statement jewellery
,
sterling silver
,
style
,
stylish mystic
,
tarot