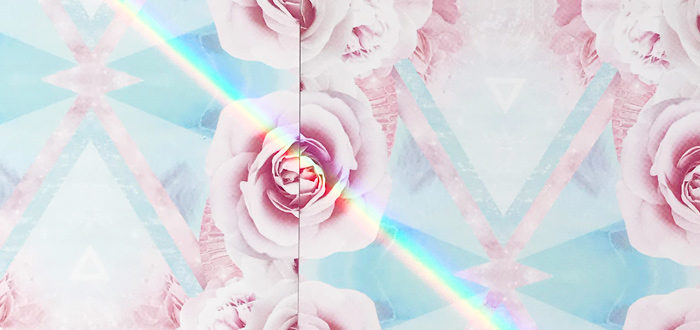 Full Moon Sagittarius May 2018
The Full Moon on 29th May falls in the fiery, adventurous sign of Sagittarius. This will be pushing us toward reaching our greatest wishes and dreams. If you have been hoping and praying for change, now is the time to put in the hard work to make it happen and believe that it can and will. This full moon is quite literally forcing us to step out of our comfort zones and courageously pursue our passions. This is a magical time for 'birthing the new', release what is past and call in your dreams and desires.
You may feel tired from the full moon energies. Make sure you listen to your body and take time for self-care and rest. If you feel any emotions arise just let flow through and gently release them. Let's see what messages the cards have for you at this new moon.
CHOOSE A CARD
Take a deep breath.
Think of a question in your mind.
Choose a card below which you are most drawn to.
Scroll down to reveal the messages.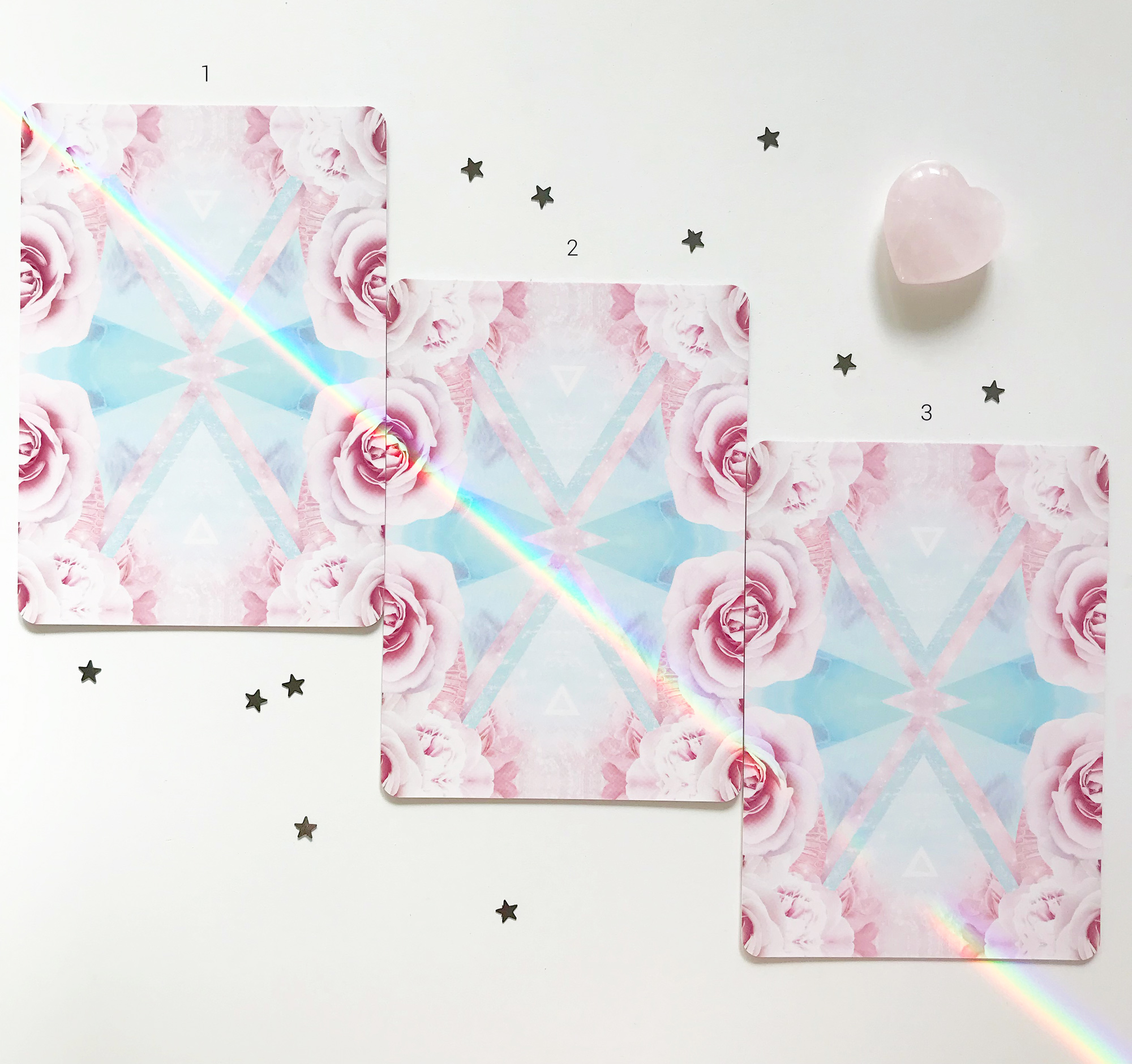 This Full Moon I'm wearing Snowflake Earrings in Rose Gold.
The Snowflake Earrings have arrived just in time for the full moon! I'm so in love with them, they are so pretty and I love how the snowflake symbolises grace and purity.
Wear them during the day with a luxurious knit and at night with a delicate lace top. Lilac is one of the hottest colours this season, I love wearing the rose gold with this gorgeous knit.
I'm wearing size 2 – 11mm. Shop them here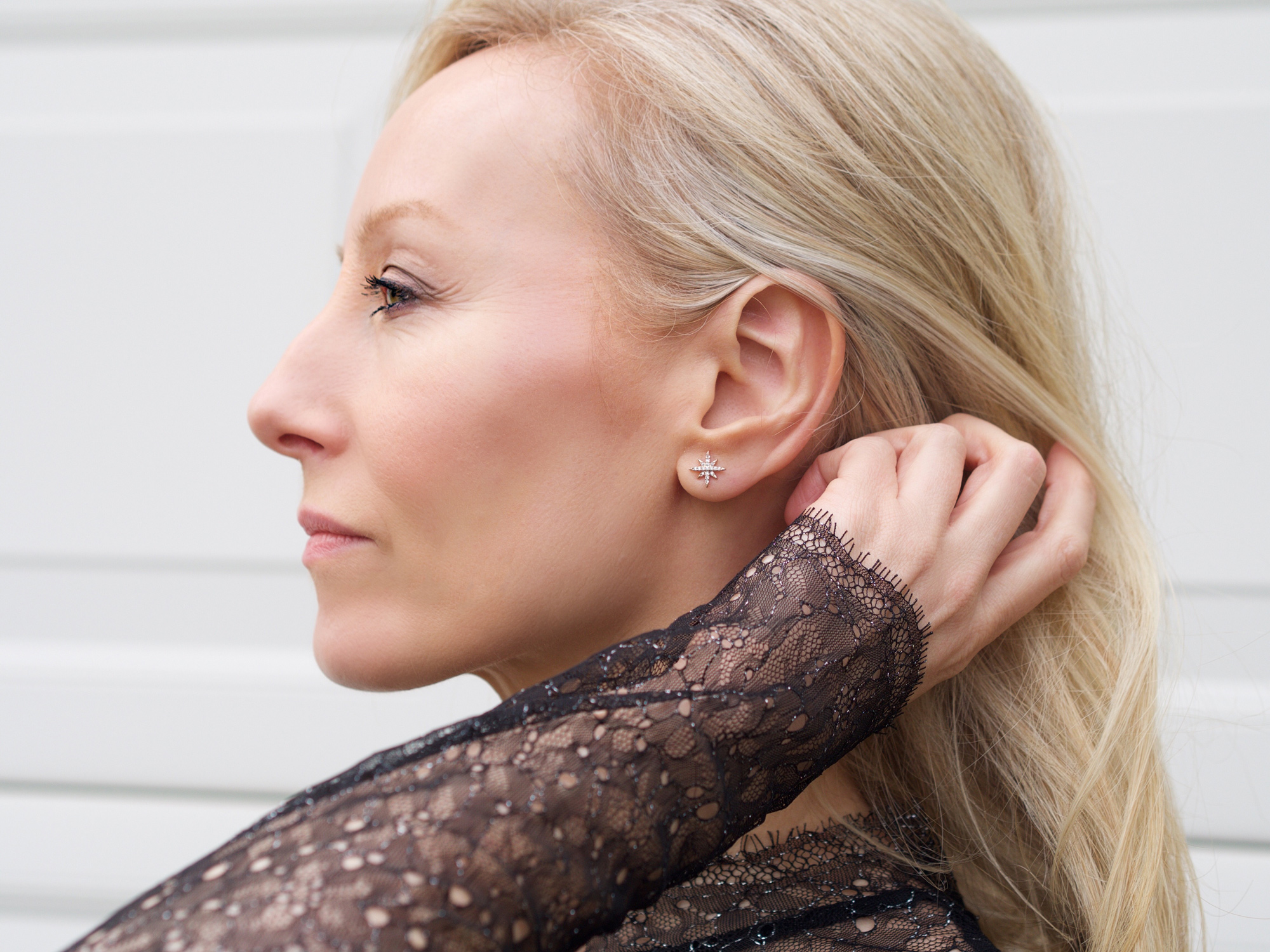 YOUR MESSAGES REVEALED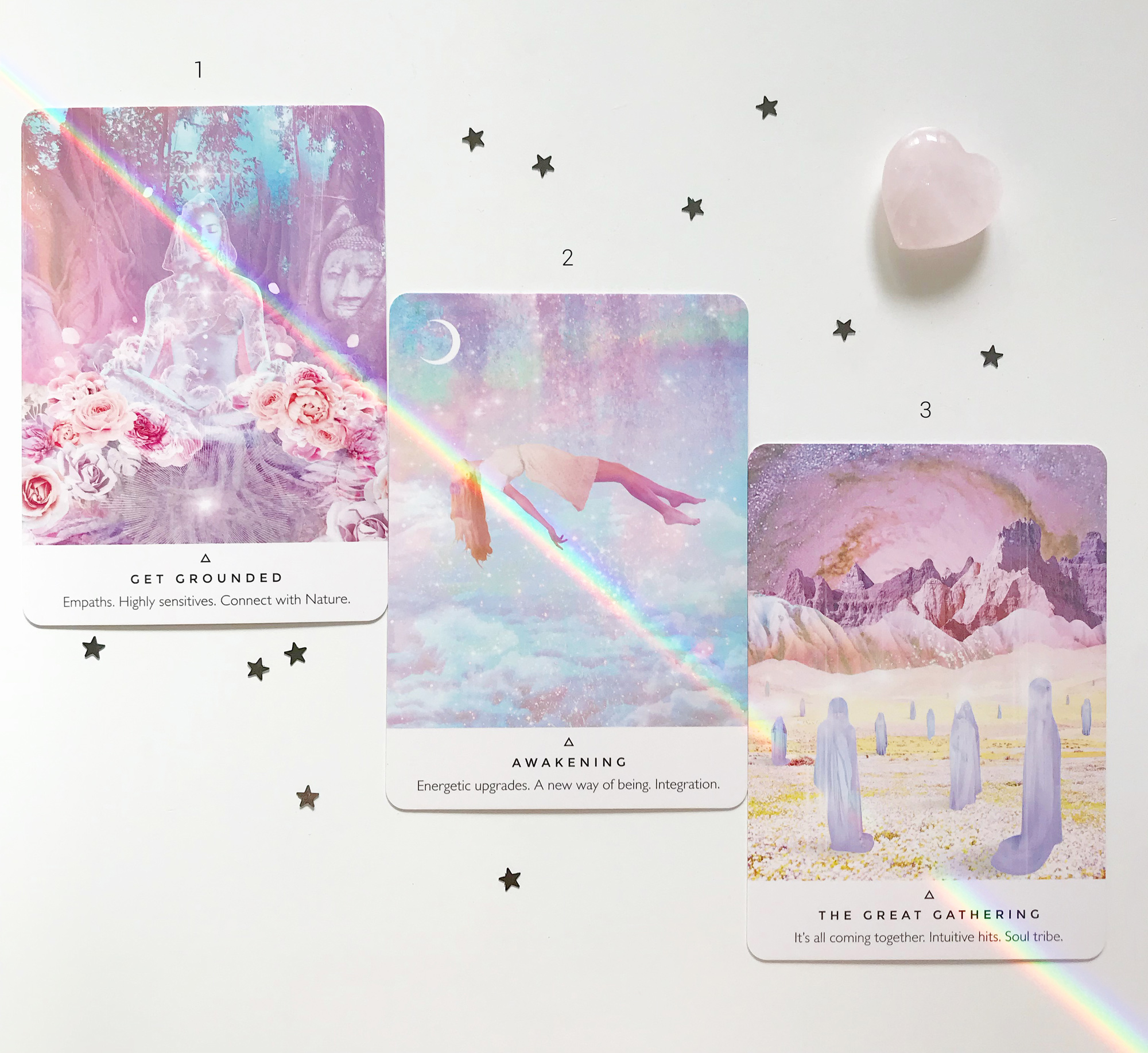 1. Get Grounded – Empaths. Highly sensitives. Connect with nature. You are being called to get grounded. To ensure that your luminous field is clear and your well is full. If you're not grounded, it is all too easy to get swept up in other people's energy and mistake it for your own. Your boundaries will become blurred, as you are absorbing the energies around you and struggling to define what is their stuff and what is yours. If you've pulled this card, you are likely an empath or a highly sensitive person, and need time alone to fill up your well, balance your energy and get grounded. There are two types of people: those who draw their energy from others and those who draw their energy from within. Reflect on which one you are and carve out time each day to ensure your well is being replenished. Being sensitive is a superpower, but like all powers, it needs to be nurtured in order to be fulfilled.
It is easy to get swept up in the high-frequency energies that are swirling around the planet. The quickest and most effective way of clearing all of this from your field is to ground yourself by connecting with Mother Earth. There are many ways to get grounded; one of the most powerful ones is to practice Earthing by connecting to the power of Mother Earth. Spend time in nature, put your hands on a tree (your palms are extensions of your heart chakra) or walk barefoot on the earth. Work Your light Action – Do something to get grounded and connected with the Earth.
2. Awakening – Energetic upgrades. A new way of being. Integration. You are going through a period of awakening. Things are changing within you and at many levels. You are starting to remember ancient truths, and discovering more and more about who you are and why you incarnated. You may find that you are experiencing past-life flashbacks, seeing the invisible thread that is woven through all of life, or even feeling kundalini Shakti rise through your body from the base of your spine. The most important this for this time is not to overthink it and to stay grounded. Share your experiences with like-soul people while you consciously integrate them. Journal and pay attention to your dreams. You are remembering and your soul gifts are emerging.
During this time of transition and awakening, you may be called to devote yourself to being of service. There are ideas, truths, concepts, books and creations waiting to be birthed into this world. Stay open to receiving them. Pulling this card may be a sign that you are here to birth one of these creations into the world. Or perhaps you are being called to make a shift in your life in order to be of service. Don't think too much about it, instead repeat the following Work Your Light Activation. Hold the card on your heart and say: 'I surrender to my awakening. I allow the Shakti energy to rise from the base of my spine. I open myself up to the Universe using me in a way that delights my mind, body and spirit.'
3. The Great Gathering – It's all coming together. Intuitive hits. Soul tribe. You are being called to let your intuition move you physically. You are connected to a group of souls who are weaving a web around a planet, and as you travel and share your creations something is rethreaded. This card is an acknowledgement that you are either being called to connect with others who are like you at a soul level or that you already are. You are being called to gather groups of people, either by leading them or becoming part of a group that can support you and your soul's personal mission. You are part of a group of souls who agreed to be here at this time in history to heal yourself, your ancestral line, and the planet. To raise consciousness so that we can continue to call this magnificent place home for eras to come. One of the many consciously choosing to devote your life to something greater than yourself.
It's time to call in your tribe by sharing your soul's voice and letting yourself be seen. When you share what is real and true to you, and you share the medicine that you need the most, those who are like you will gather around you. You are your tribe; they are just like you. And just as you are longing and searching for them, they are longing an searching for you too. Work Your Light Activation – Hold the card on your heart and say 'I choose now to let myself be seen. I am ready to call in my soul tribe and create a web of light all over the planet.'
If you received message one and you are feeling ungrounded, I highly recommend the Balipura Grounding Crystal Healing Spray. As a highly sensitive starseed myself, I can often feel ungrounded so I spend time in nature if possible and when I can't I use the crystal spray. I hope your full moon message resonates for you and answered your question. I feel like this reading had some extra special magic added to it with the rainbow that appeared as I was photographing the messages. A sign from the Universe miracles are on the way. Sending you many moon blessings and lots of love. Please share with your friends, I am so grateful for your continued love and support for Lady Fox.
Blessed Be!
Penelope x
Cards – Work Your Light Oracle by Rebecca Campbell.