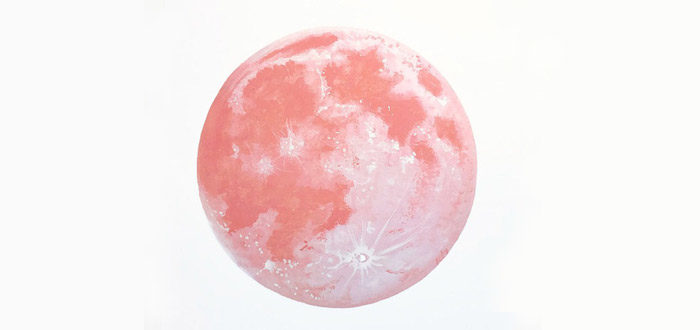 Full Moon in Sagittarius today brings a huge release, a release of old belief structures, old mind sets, what we thought life would be or what we thought it should look like. This moon is about coming home to your soul, and making sure everything in your life is aligned to your soul. It will bring more information to the surface to show us what is working and what is not working in our lives. Emotions are high with full moon in fire Sagittarius. The energy is intense due to planet Saturn the teacher ensuring we have done our homework and learnt our karmic lessons. What do you need to end in your life in order to move forward to your new beginning? Gratitude is the key at this full moon, appreciate everything in your life right now and be grateful for the new life on it's way.

The message I received from the cards for this full moon is this your Successive Transformation, this is your rebirth. A major phase in your life is coming to a close, and a new beginning coming into view. This transformative experience will bring positive change and a long awaited cycle of completion. Do not resist change right now. It is inevitable and it is needed. Continuous self-improvement is the key. We are never done learning who we are and we are never done becoming who we are becoming.

In order for this new beginning to take place an awakening must occur. You can now look back on the choices you have made in the past and identify the lessons you have learned. No more fears, no more doubts, no more self-judgement. This is a time of transformation through elevating your thoughts, speaking your truth and connecting with your own wisdom to step forward on this new path. This is a time to release the old attachments and practise forgiveness.
Step into your personal power and a make a choice that reflects your inner truth (Two of Wands). It's time to step out of your comfort zone and try something new. You are ready to explore new worlds, so see this card as a omen of encouragement that you can make this happen. By following your soul and stepping into your power, life will reward you with abundance and new opportunities (Six of Crystals). This card indicates that you have navigated through trying times, coming out aligned and on top. Once you're there, you will share your abundance and expertise with those around you.

The message from The Moon Deck – 'I meet resistance with kindness'
Resistance is often a sign that change is happening. Whether we actively call it into our life or its current sweeps us under, change can feel uncomfortable. If you've hit a wall of resistance, know that this is not the time to quit. This is a powerful moment that is asking you to grow. Breathe, relax and remain centred; the other side is right there. I know for myself in the past when I am out of my comfort zone during times of transition I really resist it and I have learned that it only makes change so much harder. If you let go and surrender to the change, the transition will be a lot more effortless.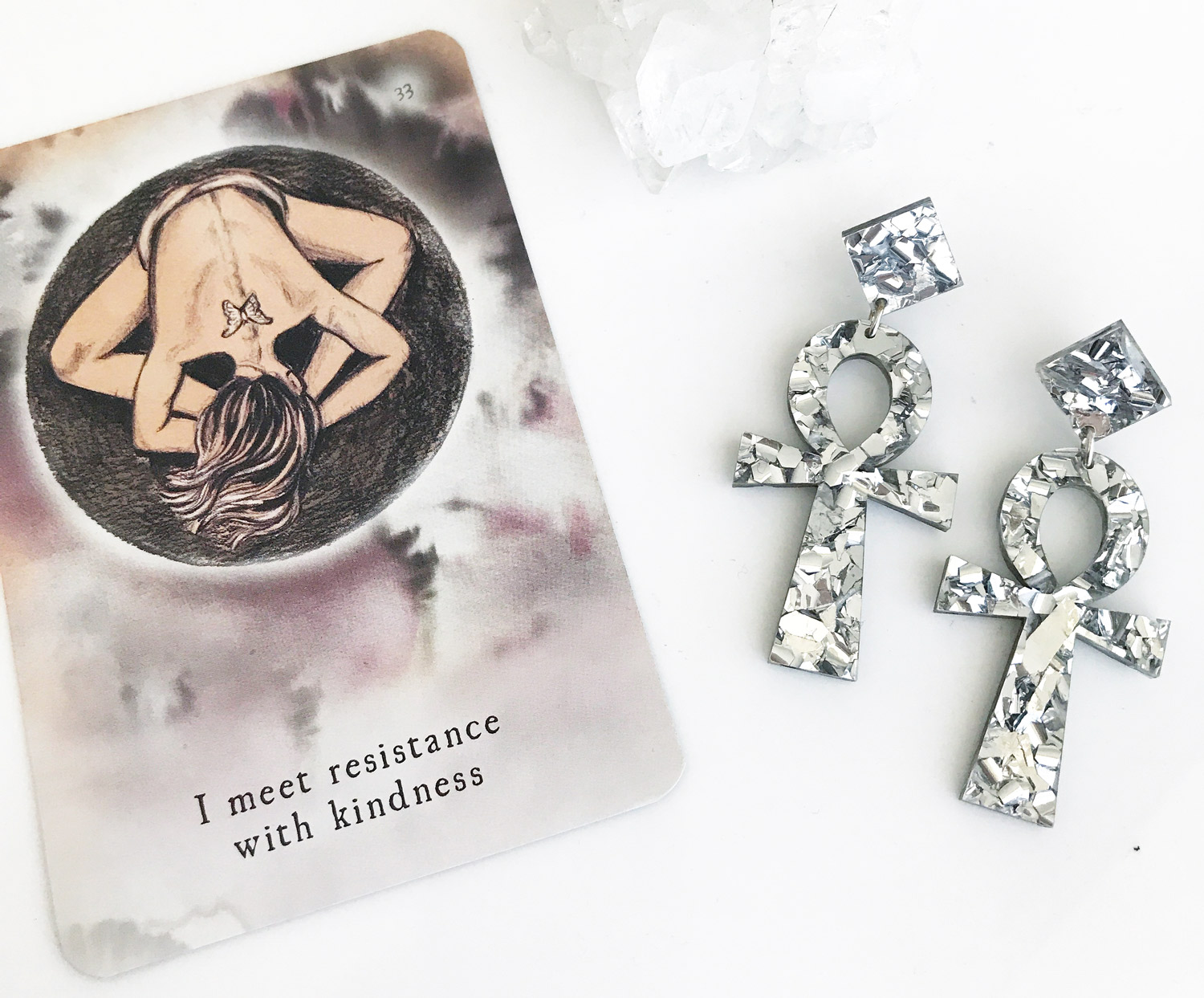 This full moon is also an extremely powerful manifesting moon as we approach the solstice, so be careful of your thoughts and words. This moon will continue to clear out the old things no longer serving your new life, this is the end of a 5 year cycle right now bringing change for the better. Remember to ground yourself, charge your crystals, do a moon ritual. If intense emotions come up connect with nature to help clear them out as much as possible and meditate.
The Ankh Earrings I created to represent manifesting from your highest potential from the harmony of divine masculine/feminine within yourself. We all have masculine and feminine energies within us and when they are balanced, that is when we find our joy and manifest from our highest potential. Masculine energy is all about taking action, feminine energy is about listening to your inner guidance, when it is balanced you listen to your soul and take action from there. The Ankh Earrings are available in 3 colours, you can take a look here. If you would like them made in a custom colour, please email me.
Love Penelope x
Cards – Sacred Creators Oracle, Starchild Tarot, The Moon Deck.