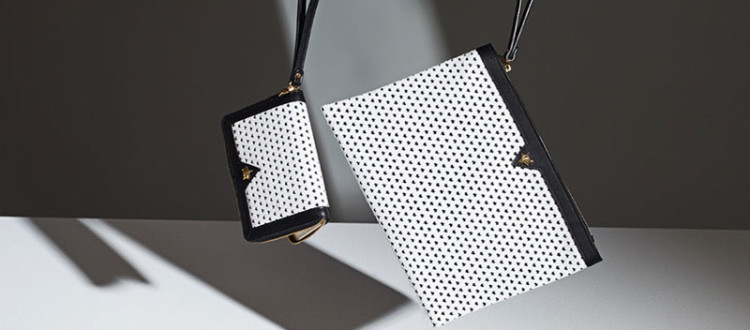 Introducing Audrey and Ava – Collection One
I am very excited to introduce Audrey Clutch and Ava Tech Wallet to you.
Audrey is our beautiful clutch she features our original laser cut fox pattern on the front and plain leather at the back with gold fox charm detail. She is made from high quality leather. She is fully lined in cotton twill and comes with 3 pockets with leather trim detail inside making it easy to organise your essentials and a zip pocket as the back to keep them safe. She comes with a wrist strap to give you a rest from holding on to her. I have designed her so she can be used as an iPad cover as well. She is available in two colour ways – Black and Monochrome.
Ava is our tech wallet and can be also used as a small clutch as well. She features Lady Fox laser cut fox pattern with gold fox charm detail and has a wrist strap to make her easy to carry. She is lined in gold with credit card pockets, zip coin pocket and a mobile phone pocket. You can also fit a lippy in there if you want to use her as a small clutch. Ava is available in Monochrome.
I designed a tech wallet as I love to exercise and walk along the beach in Port Melbourne. It is annoying carrying a wallet and phone with no pockets and I'm not going to carry a handbag while exercising so I designed a wallet to carry it all. I am very particular with my handbag designs on the functionality and especially the pocket situations inside. It is important to be able to find your phone easily and everything else in there as well. All our bags come in a beautiful branded dust bag to protect it while you are not using it.
Audrey and Ava are both arriving in mid September and will be available for pre-order from this Sunday. To be part of the online launch special offer please subscribe to our newsletter.
Love Penelope x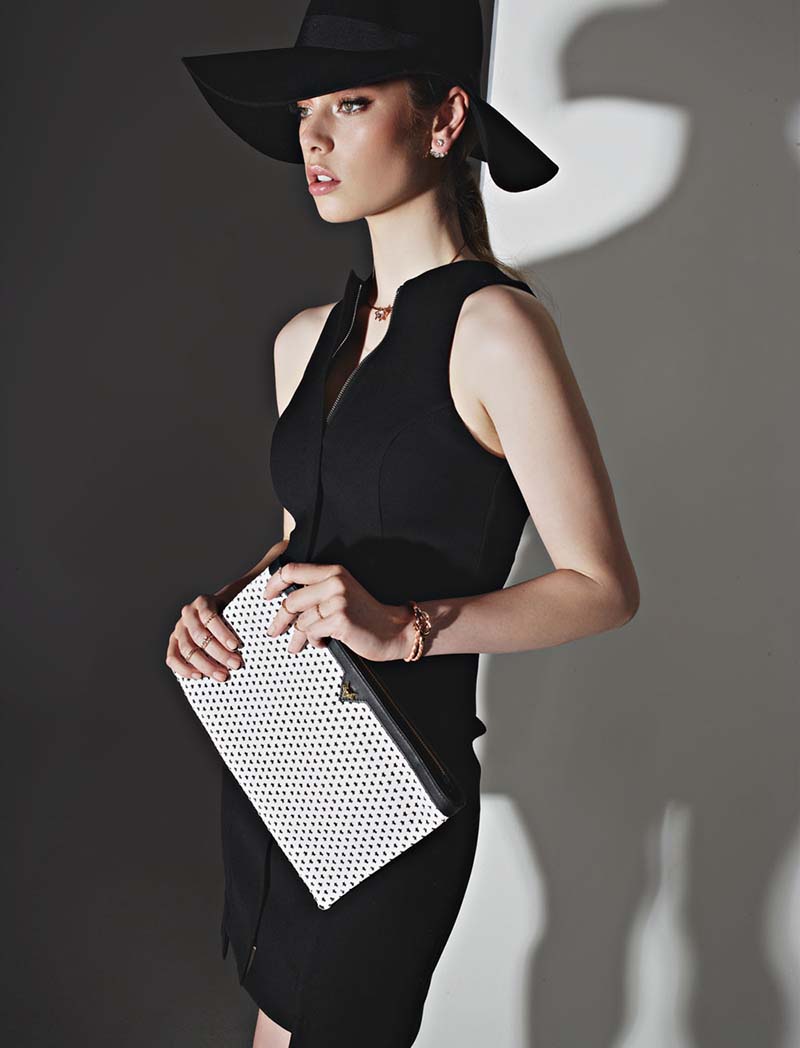 Photographer – Cameron Grayson, Hair/MakeUp – Monica Gingold, Stylist – Meggy Smith, Model – Caleigh Wallace Chadwicks