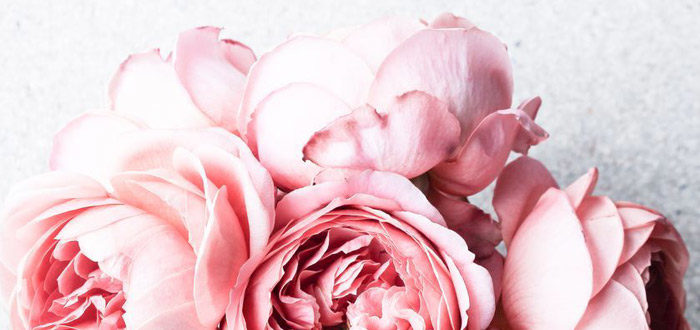 The March Equinox is a sacred time that represents balance, change, oneness and new beginnings. By having equal hours of light and dark in the one day, we are reminded of the importance of finding balance and oneness in our own lives. The recent new moon in Pisces was a moon of great healing helping us reveal what needs to be healed and release all situations and relationships not aligned to our highest good. This equinox and the lead up to the full moon on 31st March brings about a long awaited change we have all been waiting for. Lets see what messages the cards have to say this for the Equinox.
CHOOSE A CARD
Take a deep breath.
Think of a question in your mind.
Choose a card below which you are most drawn to.
Scroll down to reveal the messages.
Products I am loving this Equinox – Coco Louise styles Lady Fox effortlessly from day to night.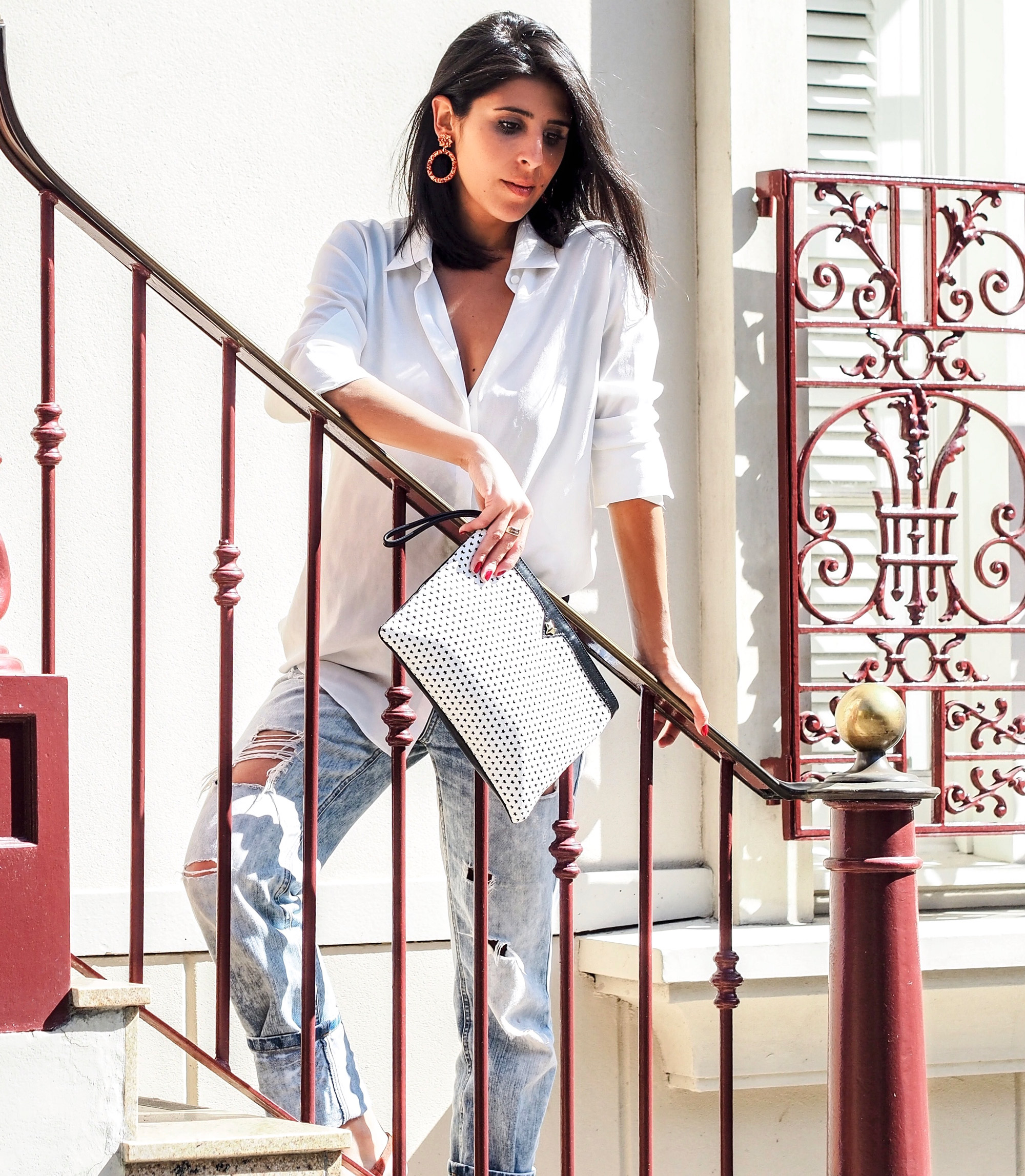 Wear your Lady Fox accessories effortlessly from day to night like stylist Coco Louise.
"I love mixing, matching and wearing my jewellery and bags/clutches on EVERY occasion! Do not restrict yourself, otherwise it gets boring. Jump out of your comfort zone and add those statement earrings to your morning coffee run, work attire, brunch with the ladies and then take them with you to the bar. While you are at it, take your minimal clutch with you.
How minimal should you go? As long as you have some statement to your outfit ( the earrings ) your clutch could be as simple as they come. I love texture, therefor the 'Audrey Clutch' with cute little fox laser cut details from Lady Fox works best!
STYLE TIP: If you are looking to keep those earrings on from day to literally night, then make sure you are wearing a pair that are comfortable, light weight but still fabulous! I generally go for my 'Lady Fox' earrings, there is no pain other than beauty! ( it sounds so lame, but it is so true!) Try them out for yourself. Click here" – Coco Louise.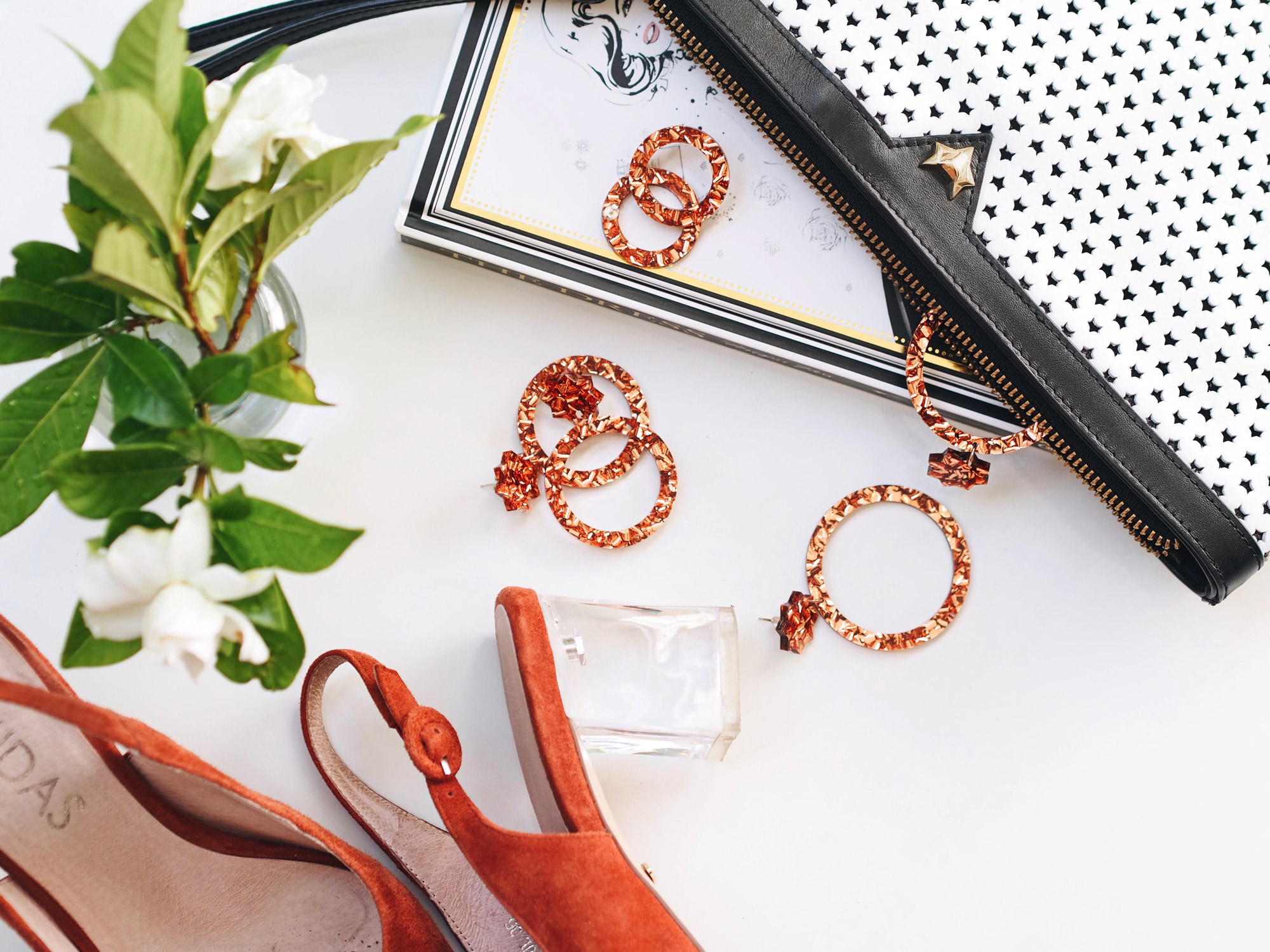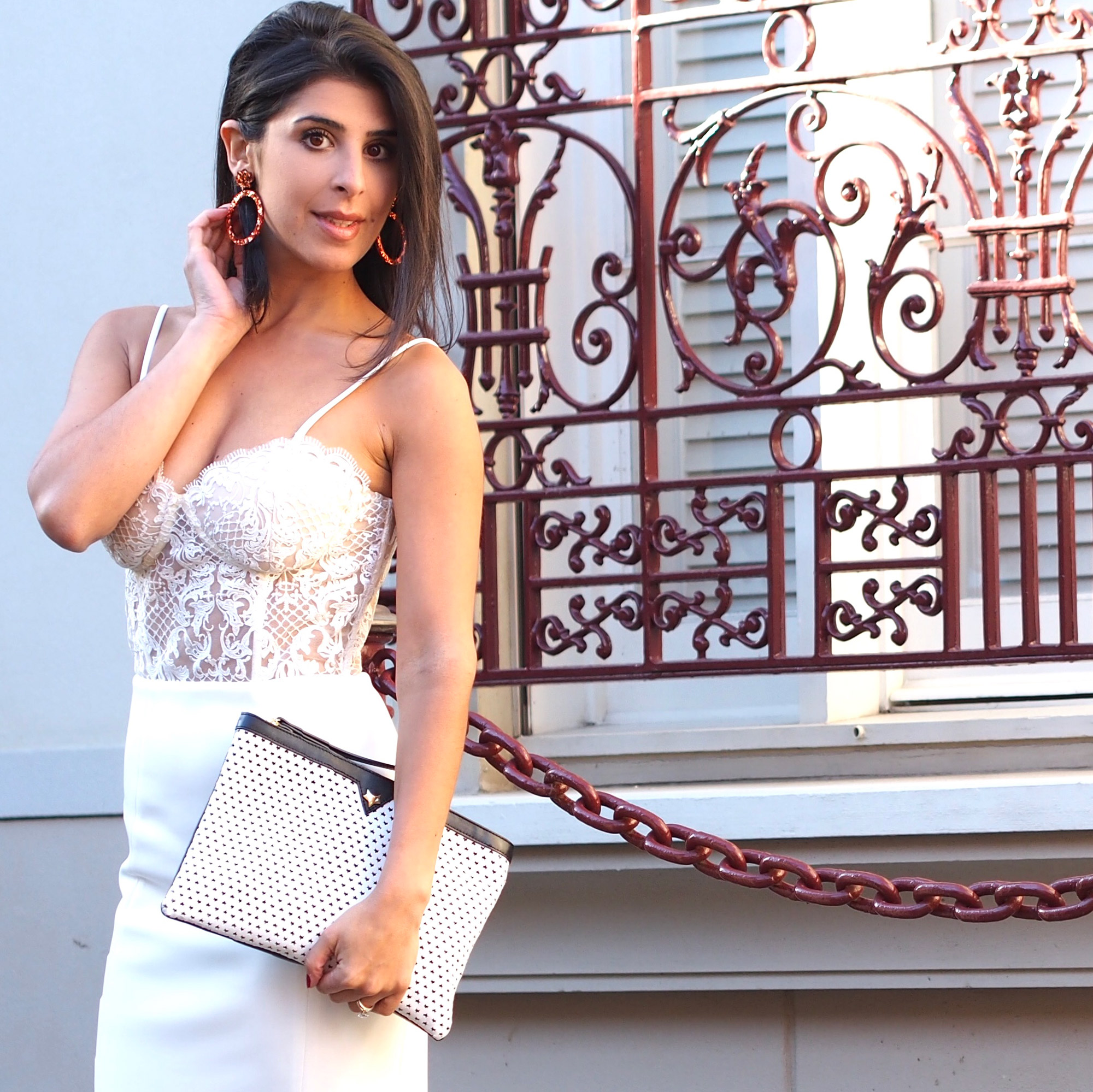 YOUR MESSAGES REVEALED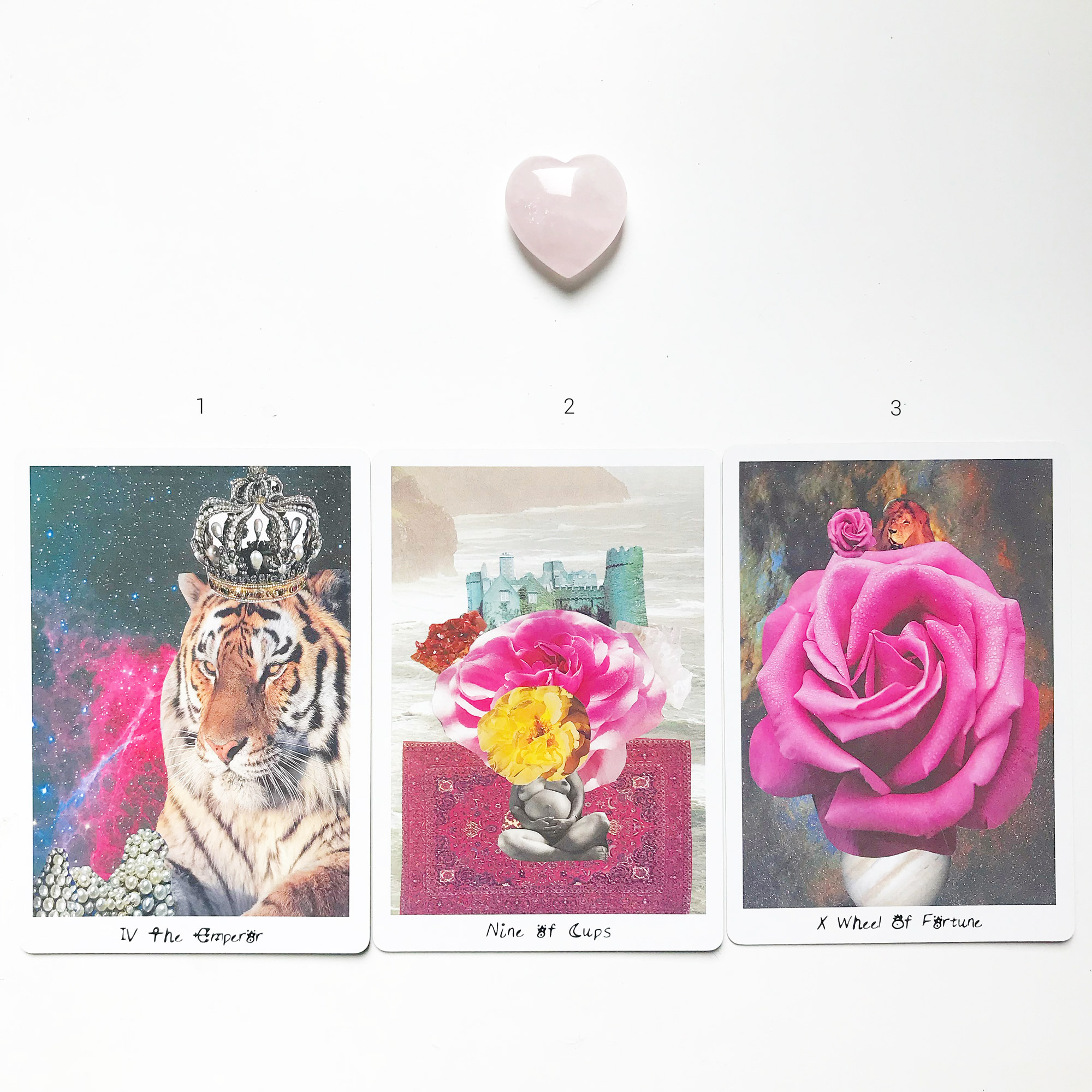 1.The Emperor – Personal authority and responsibility. It's time to reign over your own life! You are being called to create structure and stability through your own means and on your own terms within your world.It is time to stand strong within yourself, owning who you are and what you represent, bold in your visions and life rules. It is vital to have authority over your own life before you contribute to others. You may be beginning to see significant growth, momentum and respect for your offerings within an organisation or your own business. Others are recognising your knowledge and ability to be able to cut through chaos and create order. The Emperor ask us to step up and be confident in who we are. He encourages us to take back our power and to distinguish thoughts and actions that are damaging or aggressive from those that are nurturing and positive. Form here we can begin to create order from the chaos, and be systematic with our plan of attack. Now is the time to be a strategic thinker in order to get things done. How can I take the initiative in order to manifest my goals? What steps will i need to take from here on? Where do my strengths lie?
2.Nine of Cups – The Fruits of Alignment. A sign of harmony, abundance and satisfaction – you are experiencing the emotional and material reward of going within and aligning yourself and your life. The Nine of Cups reflects happiness and dreams come true. The fears you once held in regard to whether you would succeed in creating a life that reflects your soul have now disappeared. You've done it! And you are now spurred on to continue to create with vitality and light. This is about counting your blessings, acknowledging the hard work you have put in both spiritually and physically and of having grown your life to the point you've now come to. Take a breath, your foundations are solid and your worries are in the past. Enjoy the deep sense of contentment that fills your belly and brings tears of joy to your eyes. This is an emotionally fulfilling time, indicating that relationships may be blossoming and blooming, friendships and business opportunities are solidifying and your finances are on the up and up. You have paved your way to success and its now about sharing and celebrating with others, enjoying life's pleasures. You have healed the past and are ready to powerfully create more of what your heart desires. Am I ready to receive this gift with gratitude? How am I celebrating my achievements?
3.Wheel of Fortune – Birth, Death, Rebirth, Cycles of Life. You are being reminded of the continual flow of life and to move with it rather than against it. There will always be deterioration and death followed by stillness at first, then the warm and fresh growth of birth and new life. Night follows day and Spring follows Winter. You are exactly the same. You are made of the earth and the stars. You and your life have a beautiful and unique cycle that is calling for your attention. Positive and exciting change is here. It is wise not to resist this. This card may also speak of your chakras, encouraging you to explore them and attune yourself to the wisdom and knowledge they store. This will allow you to process and integrate information with confidence, connection and ease as you move with life. Do not simply stand still and accept what life delivers you. You are far more powerful than that. Be the course creator! Intentionally move the spinning wheel of you to the beat of your own hearts guidance. You may be at a pivotal point in your life – filled with possibility or feeling uncertain and fearful of the adversity you are experiencing. Expand yourself outwardly. See things from a higher perspective and stay connected to the vibration and feeling of your own truth, the strength and stability of your core. Know that wherever you are on the wheel – it will pass. How can I learn from the choices I've made? What patterns seem to be repeating in my life? Is there a greater lesson being presented to me at this time?
Hope this message resonates for you and you are making time for self-care in these intense energies around the equinox.
Love and Light
Penelope x
Cards – Lioness Oracle
affordable luxury
,
boutique jewellery
,
buy handbags online
,
buy jewellery online
,
designer leather
,
earrings
,
equinox
,
fashion
,
fashion accessories
,
Fashion jewellery online
,
fox
,
guidance
,
handbags
,
handmade
,
Lady Fox
,
melbourne
,
new moon
,
oracle cards
,
statement accessories
,
statement jewellery
,
sterling silver
,
style
,
stylish mystic
,
tarot