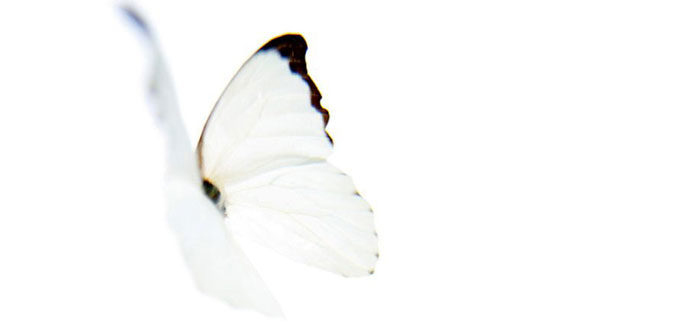 The New Moon in Aries today is going to activate, awaken, and help us to align with our soul path. This is the beginning of a new cycle related to how we assert ourselves in the world and how we stand strong in our power.
'Aries is all about putting yourself first—and despite what the world may have tried to tell us, this is of the utmost importance and the least selfish thing we can do. When we are shining examples of self-love and self-care, those around us will have no choice but to do the same for themselves or to fall away; and in turn, we are in the vibration of love that flows so powerfully and abundantly.
This new moon is the time we have been waiting for to actively start the ball rolling toward a beautiful new life by setting life-changing intentions and putting a magnificent plan into action.' – Alex Myles
Let's see what messages the cards have for you at this new moon.
CHOOSE A CARD
Take a deep breath.
Think of a question in your mind.
Choose a card below which you are most drawn to.
Scroll down to reveal the messages.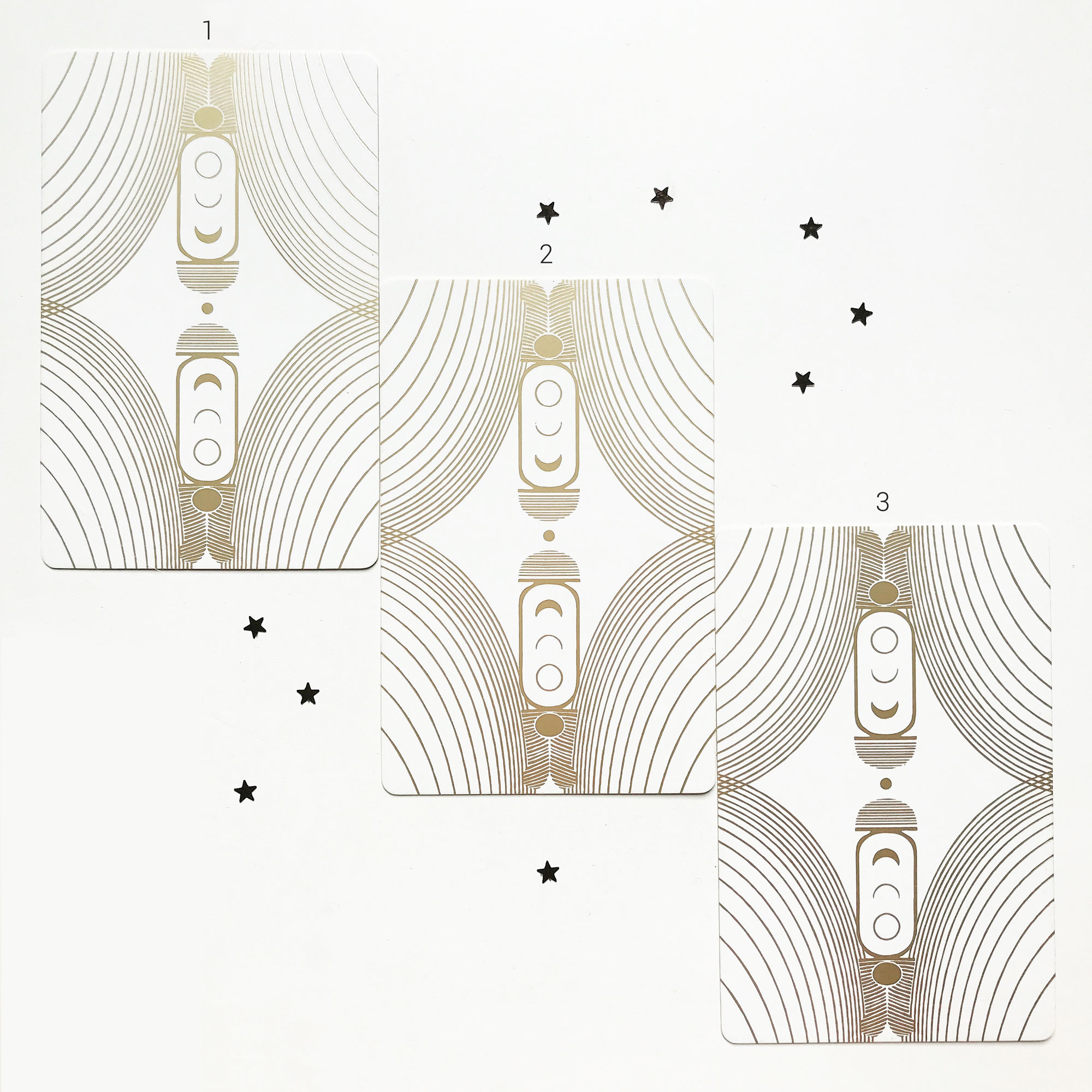 I've been working on an exciting new project and it's almost time to share it with you. The Moon Goddesses of Lady Fox is launching soon! Please make sure you subscribe here to be first to know more.
YOUR MESSAGES REVEALED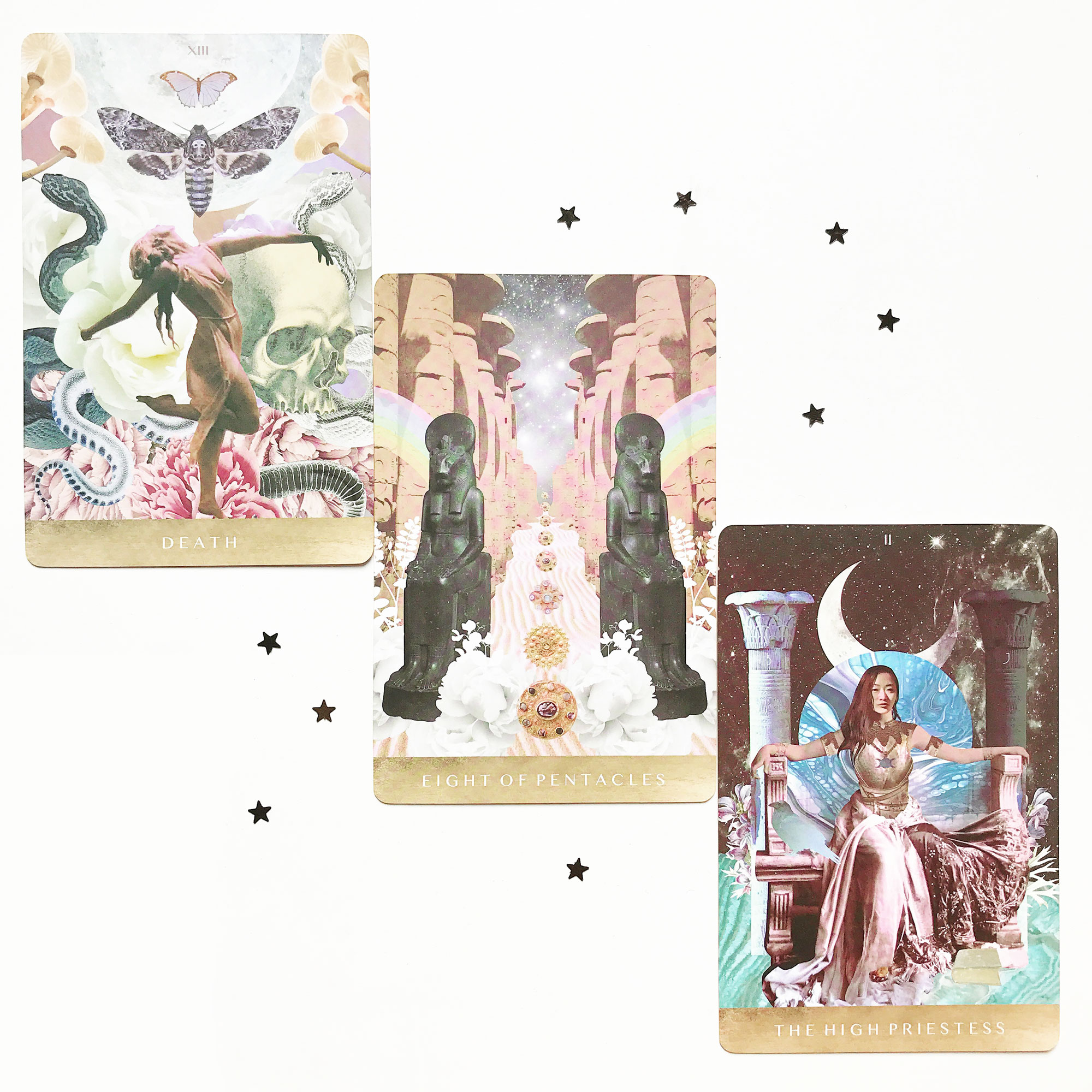 1.Death – Transformation
Death or Transformation shows up when something is coming to an end and you must come to terms with how this will affect your life. At first, you might find it painful or even scary to let go of it, but in the long run this will create space and room for you to breathe and just be. This card may also reflect an entry point into an entirely new state of understanding or awareness, when major shifts begin to stir within you or in your life. When you hit rock bottom, end a relationship, decide to quit your job or want a fresh start – this re-evaluation of old patterns or beliefs may force you to eliminate the distractions or difficulties you have been experiencing thus far. Are you ready to take the next evolutionary step in your personal growth? be open to new opportunities that present themselves, especially if they align with your heart. What do I need to release and let go of? What has been holding me back> Am I ready to look within in order to move ahead?
Meanings – spiritual growth, relationship shifts, new beginnings, cycles of change, transition, birth, transformation
2. Eight of Pentacles.
The Eight of Pentacles highlights the well-earned rewards that you have worked for up until this point. Now you can finally take a moment to reflect on these, knowing you well deserved this pat on the back. The appearance of this card also indicates that your strong will, hard work, perseverance and diligent mindfulness have created the foundations of your success you are now enjoying – so bask in this light, you deserve it! It may also indicate a new discovery, task, project or creative venture that could end up having an enduring presence in your life, requiring energy and focus; so use this time to plan your next move. This doesn't need to be stressful; see it as a newfound adventure! This card can also relate to formal training or education, taking your talents to new heights, and marks the self-determination that comes from mental clarity and focus. it denotes the maturity that emerges from expanding your spiritual awareness through the act of growing and learning. AmI ready to take the next evolutionary step in my career? Is there some kind of craft or hobby that I am ready to take more seriously?
Meanings – perseverance, ingenuity, education, spiritual growth, proficiency, industry.
3. The High Priestess
The High Priestess evokes a sacred inner wisdom that resides within us all. This is a powerful, mysterious force that taps into ancient forms of knowledge, perhaps even connecting to previous lifetimes or earthly incarnations. What seeded memories are rising within you now? When this key shows up, she encourages you to explore your intuition and dreams, and to trust in any new insights or teachings that resonate with your heart. The High Priestess exists as a conduit of the many lost teachings that are now emerging within the new wisdom keepers and mystics of the earth. She has shown up in many different forms since the dawn of time, initiating us into higher divine truth. She is Isis, Persephone, Mary, Ishtar and the eternal Goddess of ten thousand names. The High Priestess indicates an awakened spiritual or psychic awareness within you, and encourages you to make time for introspection and meditation. It marks an understanding of your highest purpose and greatest potential through attaining a balance between your physical and spiritual self: mind, body and spirit. How can I access the sacred wisdom and truth of the Universe? Am I ready to trust my own intuition> Am I ready to connect with my Higher Self?
Meanings – Goddess, Divine Feminine, abundance, nature, intuition, magic, mystery, serenity, secret knowledge, Akashic records.
I hope this reading resonated for you. If you are going through a difficult time right now please remember that the ending is harder than the beginning. As they say it's always darkest before dawn. When one door closes the other will magically open. It's never the other way around. We must close the past first. Trust and surrender to the new beginning that awaits.
Love and light
Penelope x
Tarot Cards – Moonchild Tarot