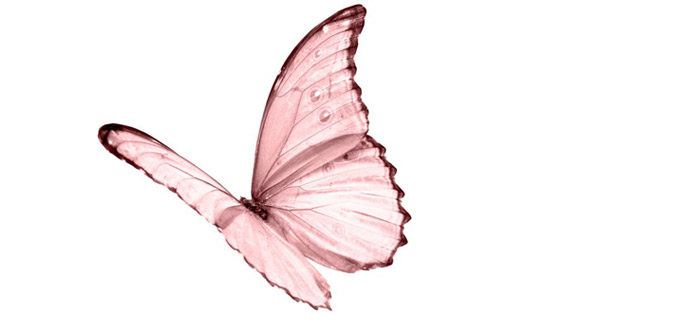 New Moon in Aries – New Beginnings
New Moon in Aries is all about moving forward in new beginnings and with mercury going direct on the same day it brings a huge turning point for us all. Recently things have come to light that really need to change. It could be a relationship, lifestyle, a job, a habit or even an attitude. This new moon brings sudden change for the better. As the dark moon merges into the sun sign of Aries, birthing our Astrological New Year, this new moon will have you stepping outside your comfort zone to move forward in a positive way with new inspiration to share your light with the world. Let's see what messages the cards have for you at this new moon.
CHOOSE A CARD
Take a deep breath.
Think of a question in your mind.
Choose a card below which you are most drawn to.
Scroll down to reveal the messages..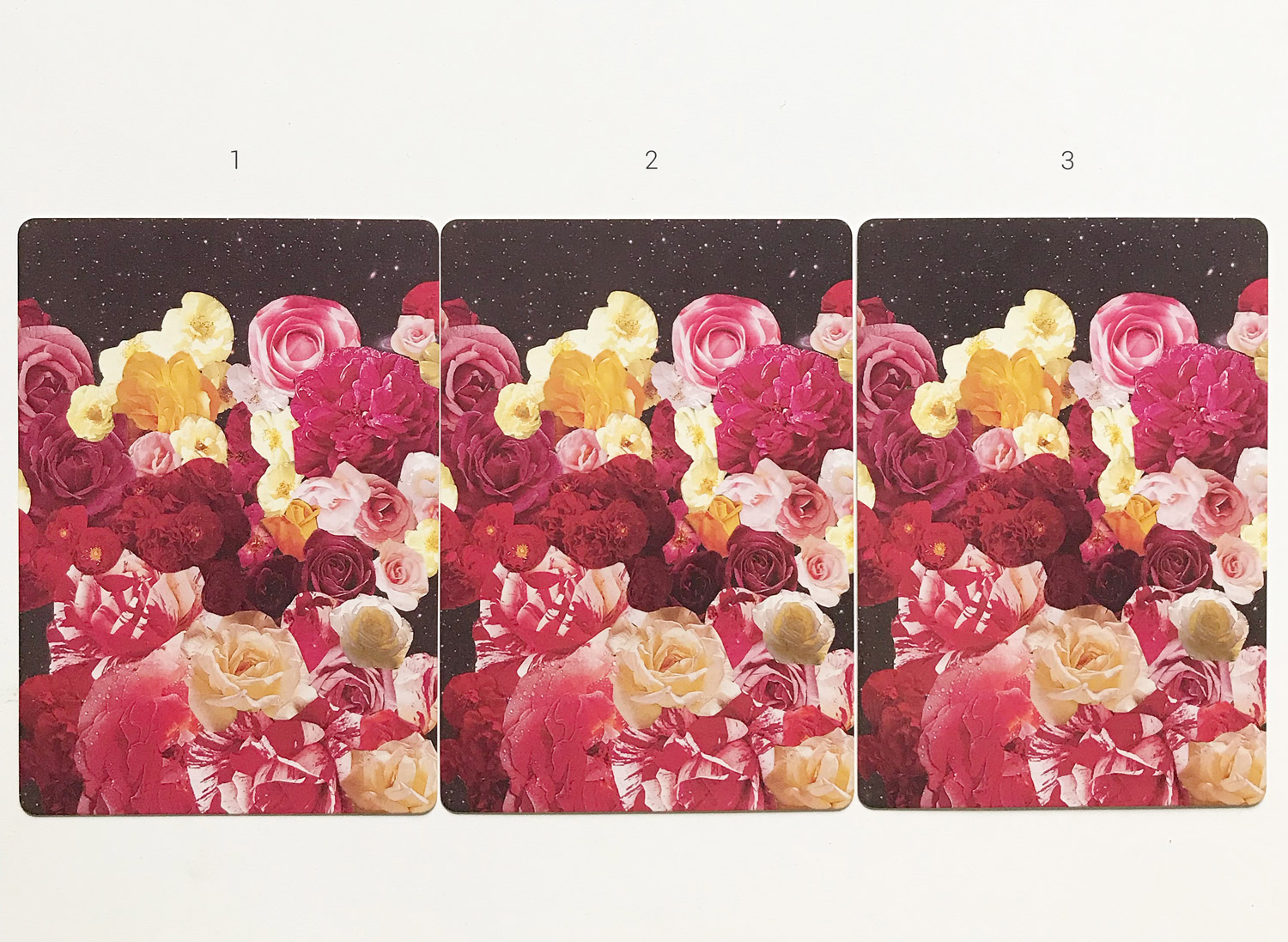 New Moon Style with Coco Louise
Add a pop of bright colour to an all black outfit.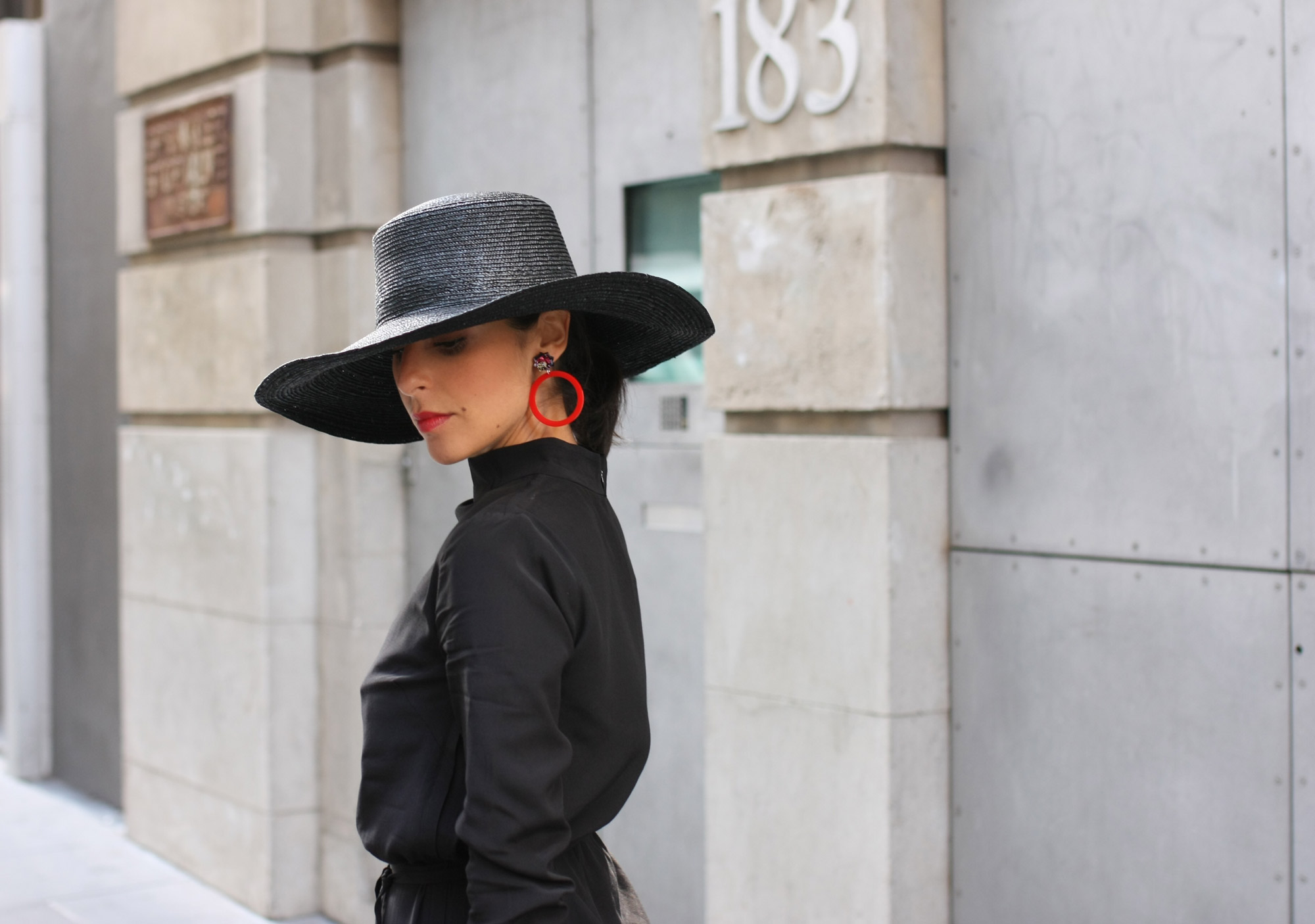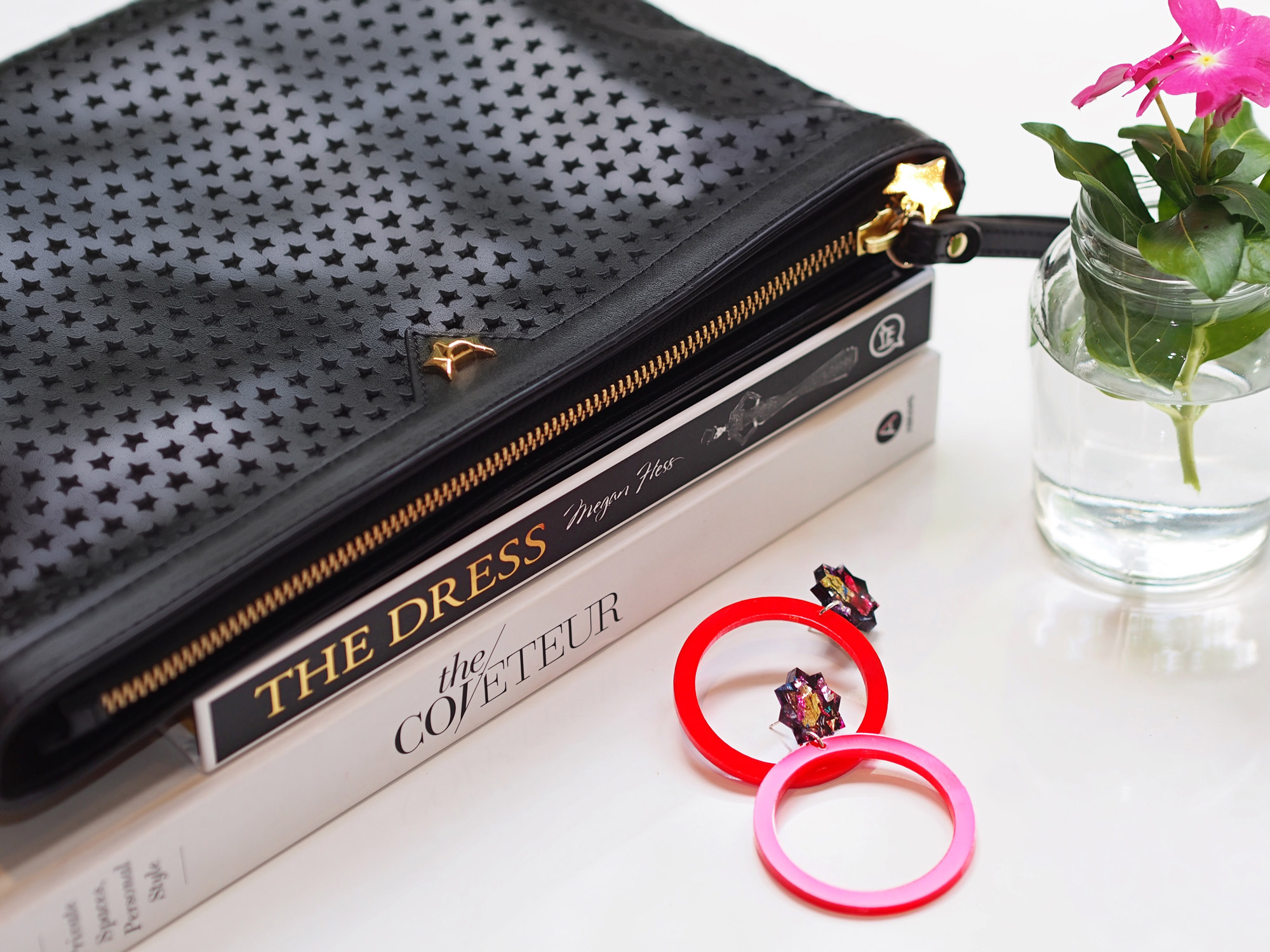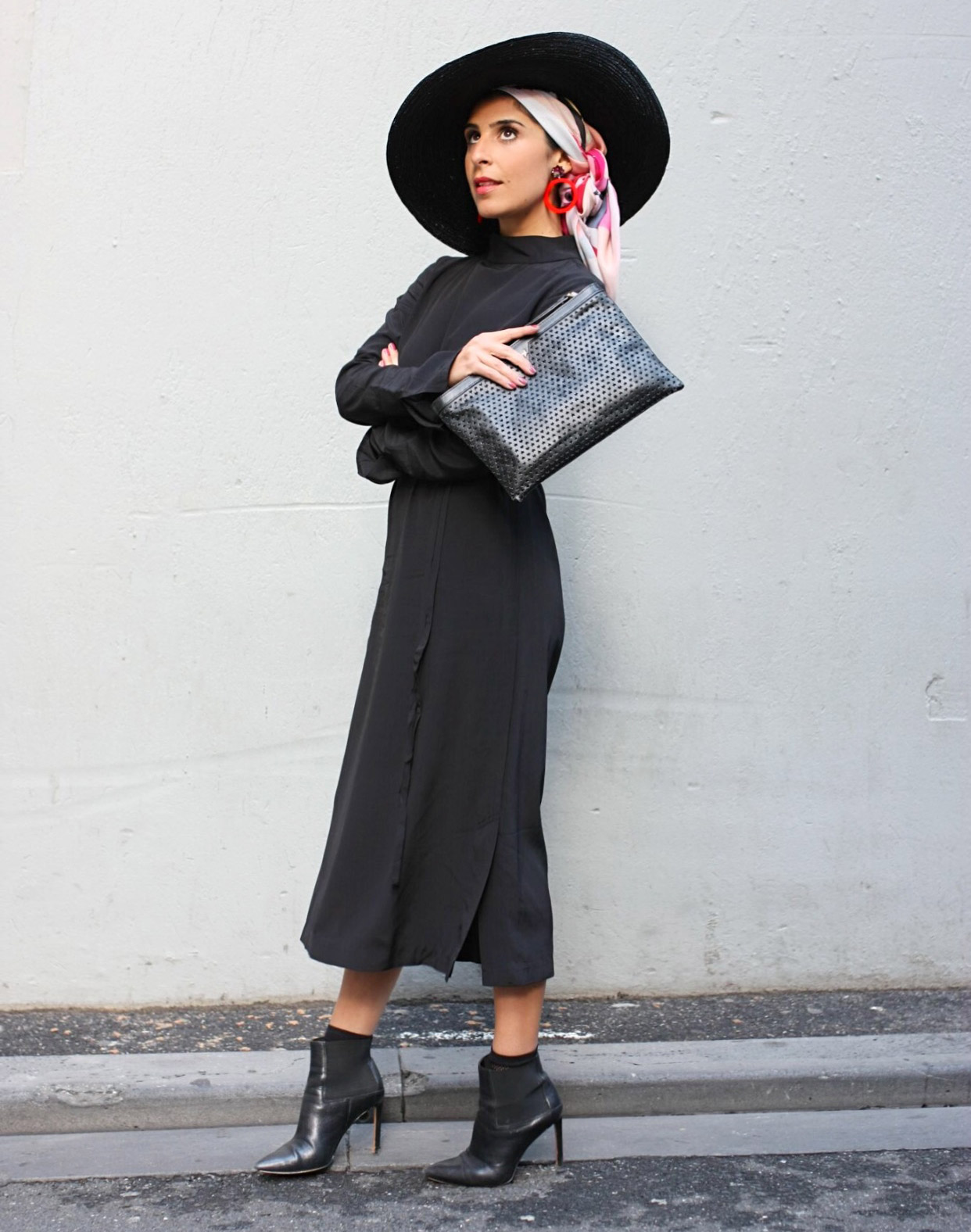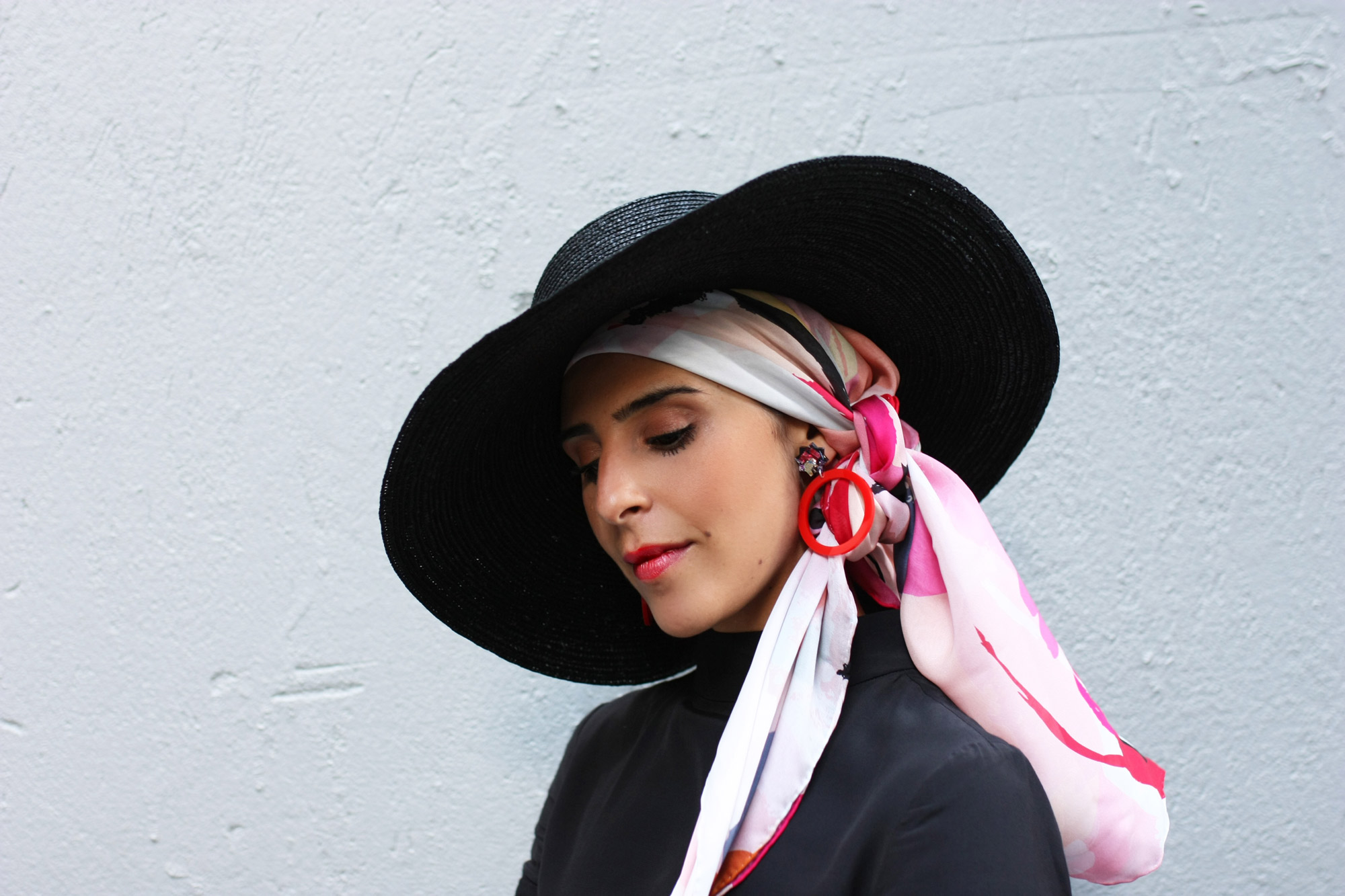 Coco is wearing Soul Star Earrings in Red with Audrey Clutch. Shop the look here.
YOUR MESSAGES REVEALED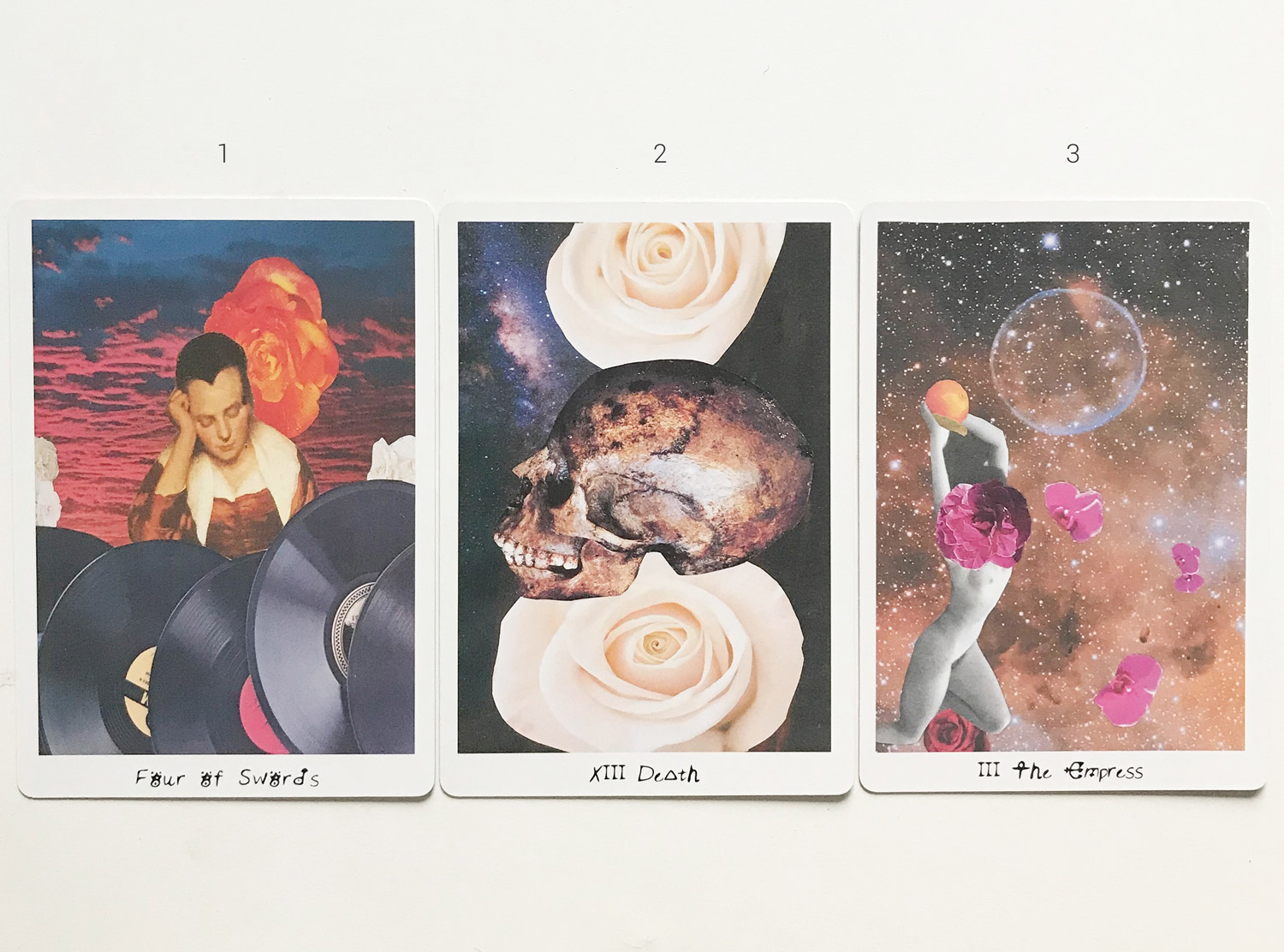 1. Four of Swords – The Four of Swords often highlights a time to retreat from the stress and chaos of the world. If you have been experiencing any setbacks or difficulties, take a moment to reflect and meditate on the issues at hand. You will need this time to recuperate and revitalise yourself in order to face or resolve and potential challenges that may return. This pause could offer you a fresh perspective, and allow you to process the experience without feeling too pressured or rushed. Give yourself time to recover and prepare yourself mentally for the journey ahead. After this, you may feel clearer about how things will ultimately unfold once you have a better sense of how to use your energies. A wonderful time for introspection and self-exploration. How can i make time for relaxation? What potential challenges can I mentally prepare for? Key words – rest, relaxation, entertainment, hobbies, solitude, re-evaluation, meditation, recovery, the need for sleep, listening to music and 'chilling out', taking time to 'just be.'
2. Death – Transformation. Death card shows up when something is coming to an end or you must come to terms with how this will affect your life. At first you might find it painful or even scary to let go of it, but in the long run this will create space and room for you to breathe and just be. This card may also be an entry point into an entirely new state of understanding or awareness, when major shifts begin to stir within you or in your life. When you hit rock bottom, end a relationship, decide to quit your job or want a fresh start – this re-evaluation of old patterns or beliefs may force you to eliminate the distractions or difficulties you have been experiencing thus far. Are you ready to take the next evolutionary step into your personal growth? Be open to new opportunities that present themselves, especially if they align with your heart. What do I need to release and let go of? What has been holding me back? Am I ready to look within in order to move ahead? Key words – spiritual growth, relationship shifts, searching for deeper meaning, new beginnings, cycles of change, transition, letting go, renewal, change.
3. The Empress – This card suggests you  may be experiencing feelings of inner growth, of developing new ideas or a renewed sense of sensuality. The Empress encourages us to reconnect with our gentle spiritual nature and divine feminine energy, allowing us to celebrate our strength and beauty.Through cultivating a practise of self-reflection, we may uncover tools for personal growth and transformation. When we align with this magic, our spirit is strong and creativity blossoms from our hearts. The Empress has woven her nurturing wisdom throughout the cycles, seasons and earthly gifts, and asks us to strengthen our vital connection with this knowledge by stimulating our unity with nature and the outdoors. This promotes calmness, increases our energy and normalises our natural biological rhythms with Mother Gaia. Am I taking time to connect with my true path? Am I able to ground myself and be present in nature? What am I cultivating now in my life? Key words – creativity, expression, pleasure, fertility, Mother Nature, goddess, divine feminine, abundance, luxury, giving birth
The overall message with these cards for this new moon really show we have been through a lot of rapid growth over the past 6 months and need some time to rest and integrate. It's time to let go of everything no longer aligned to our path, to allow space for new beginnings. It feels like the end of an old era and this new moon is pushing us forward on our true paths with the right people. The Empress is all about the divine feminine, creativity, abundance and fertility, the way of the divine feminine is here and a new divine masculine is emerging in all of us. Each of us have the energy of divine feminine and masculine within us, no matter what sex you are we all carry that energy. When your inner divine masculine and feminine energies are balanced, you follow your intuition, align to you goals and take inspired action to attract the life you desire by your own reality creation. We all have the power to manifest anything with like into our lives so be careful what you focus on and make sure your words and thoughts are aligned to your goals and dreams.
Love and light
Blessed be!
Penelope x
Cards – The Lioness Oracle
accessories
,
affordable luxury
,
aries
,
beauty
,
boutique jewellery
,
buy handbags online
,
buy jewellery online
,
designer leather
,
earrings
,
fashion
,
Fashion jewellery online
,
fox
,
guidance
,
handbags
,
handmade
,
jewellery
,
Lady Fox
,
melbourne
,
new moon
,
reading
,
statement accessories
,
statement jewellery
,
sterling silver
,
style
,
stylish mystic
,
tarot