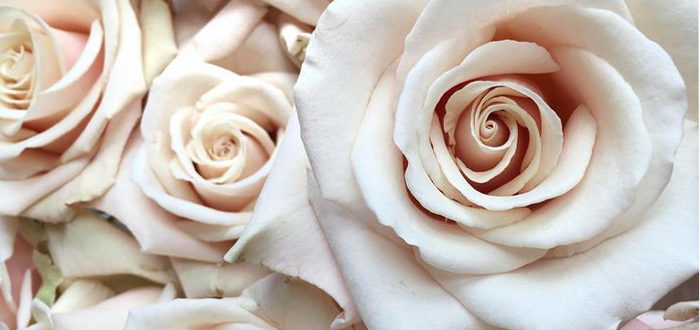 New Moon Gemini – Live Your Truth
The New Moon today falls in the sign of Gemini. With this New Moon being a Supermoon, and the start of the last Moon cycle before the summertime eclipse season begins, the themes of new beginnings and final endings are amplified. It's time to reflect on what has transpired in our lives and wrap up any major cycles and lessons that have come to light over the past 6 months. Now is the time to rewrite your story and know that you have the power to take on any new path you choose no matter what has happened. Now is the time to speak your truth, write your truth and live your authentic truth.
Let's see what messages the cards have for you at this new moon.
CHOOSE A CARD
Take a deep breath.
Think of a question in your mind.
Choose a card below which you are most drawn to.
Scroll down to reveal the messages.
New Moon Style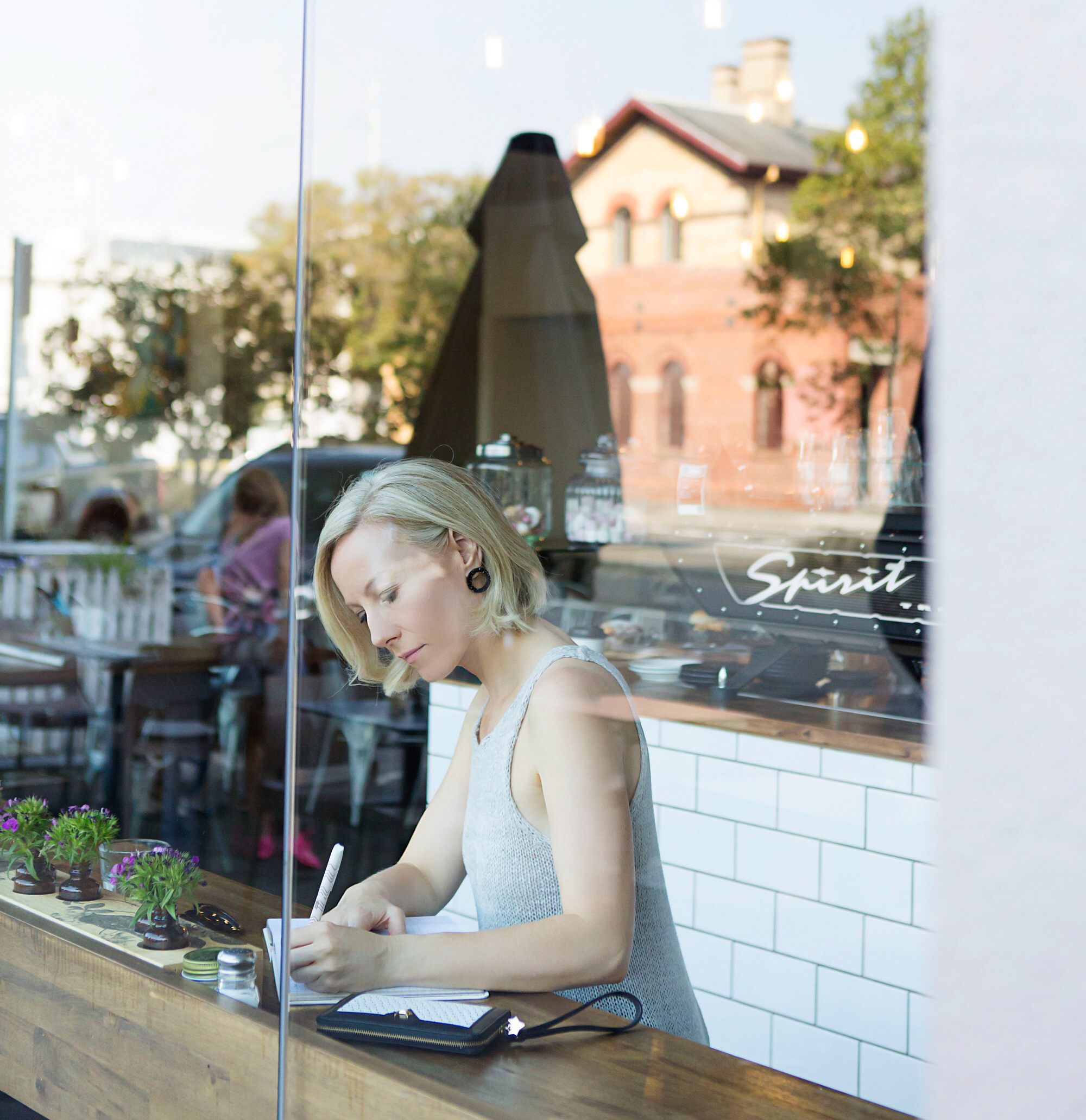 Ava Tech Wallet is my favourite wallet to take with me while grabbing a chai latte. I often go to my local cafe to journal, write my goals and plan my week. I always wanted a wallet I could fit a phone in so I didn't have to carry a handbag all the time, so I designed Ava. Ava fits your phone, credit cards, coins and even a lipstick. I also use her as a small clutch out on a date. She is infused with the essence of the fox so you feel empowered to overcome any obstacle, trust your instincts and attract abundance and good luck into every area of your life.  She is handmade from luxury leather and now half price in our June sale for a limited time. Shop her here.
Wearing in photo above Eclipse Earrings in Black Rainbow with Ava Tech Wallet.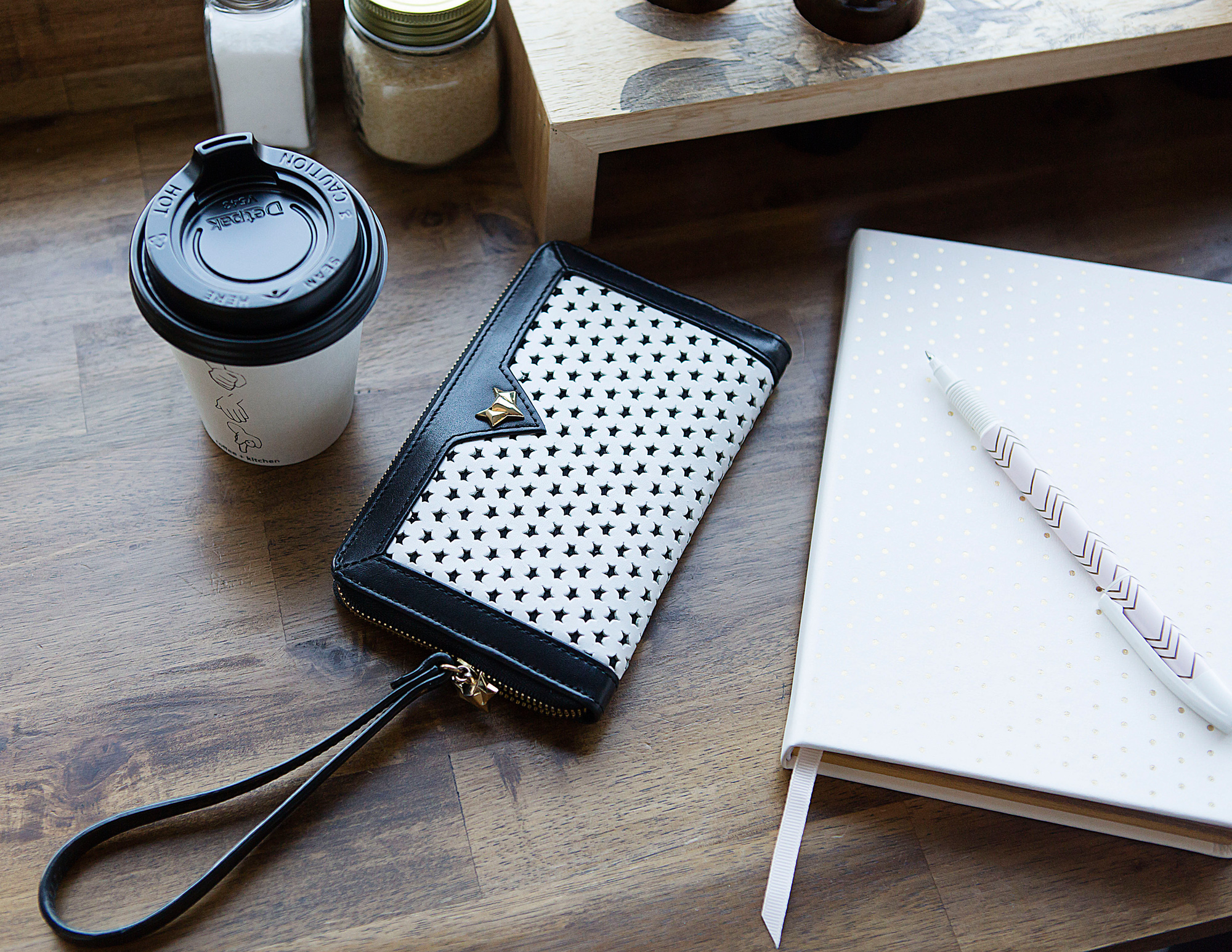 YOUR MESSAGES REVEALED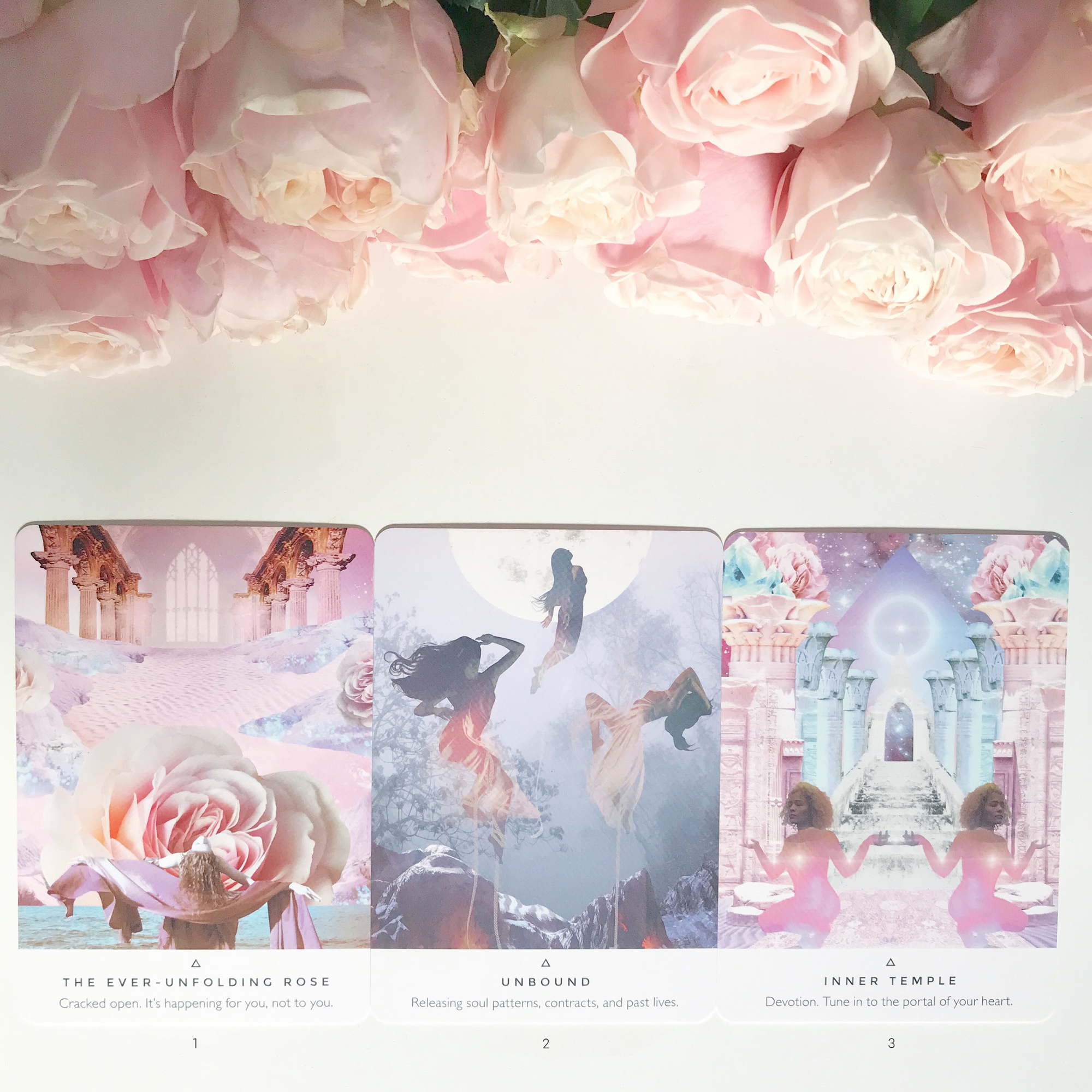 1.The Ever-Unfolding Rose – Cracked open. It's happening for you, not to you. The challenge of life is to keep you heart open when you most want to close it. To let life crack you open. To open through hurt and loss. To allow what is falling away to fall away. Being human is a courageous act. A life well lived is full of losses and tragedies, as much as triumphs and adventures. Wherever you find yourself at, life is coaxing you to keep your heart open no matter how much it hurts. To continually unfold. To let life crack you open.
Perhaps you are going through a difficult time right now. Instead of cursing the difficulty, see it as a blessing. To open yourself up to the truth that, perhaps, as hard as it may be, life is happening for you, not to you. And one day, in the not-too-distant future, you may just bless the thing that broke you down and cracked you open because the world needs you. Now is the time to go gently. To treat yourself like a tender, sweet baby. To wrap yourself in a blanket and trust that the Mother has you cradled in her arms. The seas may not all be smooth sailing, but you are safe and you are held. One day, not too far from today, you will look back at the transformation and be blown away by the poetry of life. Everything is going to be OK. Let it crack you open.
2.Unbound – Releasing soul patterns, contracts, and past-lives. It is time to release old soul stories that have been playing out in your life. They are coming up to be healed. There has never been a safer time to clear these patterns than right now. Take a look at patterns in your life that you are ready to release. Ancient vows and contracts that your soul made that have an expiry date. It could be a vow of silence or chastity or poverty. It is time to unwind from them. This is the life in which you free yourself from trauma of lives past.
What old ways of being have an expiry date? When you name them, you claim them and they stop holding power over you. When acknowledging these old patterns, it is also important to acknowledge how they have served you up until now. For example, a soul pattern of playing small caused by a soul fear of being seen or sharing your voice would have served you by keeping you safe. In order to grow, you now need to soften by receiving and calling in support. It is time to unbind from the old ways of being that are no longer sustainable. Action – Hold the card on your heart and say: ' I release all old soul stories, vows, contracts, and patterns that are no longer aligned with who I came here to be in the present time. I carry the lessons, growth, and gifts, but I no longer choose to live the same story. May I be unbound, unbound, forever unbound.'
3.Inner Temple – Devotion. Tune in to the portal of your heart. You are being called to be a devoted student and tune in to your heart. To incorporate true devotion into your life. You could be being called to develop a regular meditation, journalling, or chanting practice. Or show up to your soul with rhythm. To develop a daily practice where you fill up your well and spend time with your soul. All of the answers that you seek are waiting for you in the portal of your heart. But you cannot hear them unless you carve out time each day to listen. Your soul is yearning for a deeper relationship with you, and so the more time you spend with it and show up to it, the more clearly it will guide you.
We are here to grow as souls. Earth is one big playground for the soul to learn. And you are being called to go deeper in your soul growth or to increase your devotion by being a student of a lineage or a spiritual teacher. If you have already been a committed student, then you are being commended for your devotion. Your guides want you to know how proud of you they are, and that the time you spend on devotion is priceless. If you are questioning your career or life path, your guides want you to turn your focus toward devotion and this prayer: 'Please use me in a way that delights my mind, body, and soul. May my life be one big moving prayer.' Action – Commit to a daily devotional practice.
I hope these message resonated for you. Don't forget to write your new moon intentions.
Sending you many moon blessings, love and light.
Penelope x
Cards – Work Your light Oracle by Rebecca Campbell
accessories
,
affordable luxury
,
boutique jewellery
,
buy handbags online
,
buy jewellery online
,
designer
,
designer leather
,
earrings
,
fashion
,
Fashion jewellery online
,
fox
,
guidance
,
handbags
,
handmade
,
leather
,
oracle cards
,
reading
,
roses
,
statement jewellery
,
sterling silver
,
style
,
stylish mystic
,
wallet