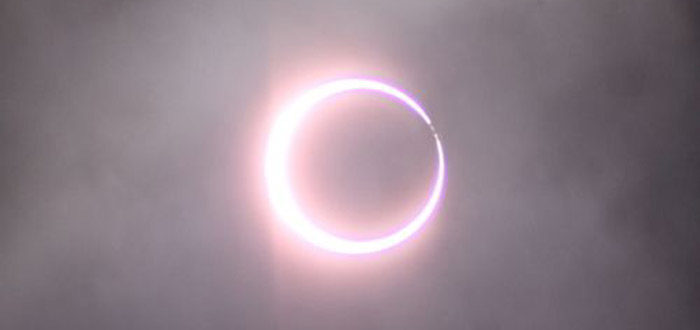 New Moon Leo Solar Eclipse
The new moon solar eclipse today falls in the sign of Leo and it will be inspiring you to transform so you can begin a new chapter in your life aligned to your soul. We are shifting into a new paradigm where love is the way of life and the only way to bring happiness. 
Solar eclipses are amplified new moons and they bring transformation, new beginnings and change. The potency of eclipses can be extreme but it's important to remember that they always put you on the right path. This eclipse is a total solar eclipse which is a rare phenomenon and will only be visible in the USA staring from Oregon and ending in South Carolina. 
This Eclipse is going to help all of us to reveal our true selves, and what we really want, not for the sake of others but for the sake of ourselves. That inner light, that inner spark, that true you that lives inside is going to shine bright into the world. Leading up to the Solar Eclipse we have been shedding our layers that hide our true selves so our true light can emerge. You may have been feeling extremely tired and needing lots of sleep. This is the ending of karmic cycles, old paradigms, and living in fear. It's time to rise up, focus on love, believe in yourself, step forward into your best version of you and create your own life your way. Show that you hold the love, be the love, be the light. Let love be your guiding force in your life. It's time to make a decision. Do you choose love or not? Do you choose happiness or not?
CHOOSE A CARD
Take a deep breath. Think of a question in your mind and choose a card below which you are most drawn to. Scroll down to reveal the messages.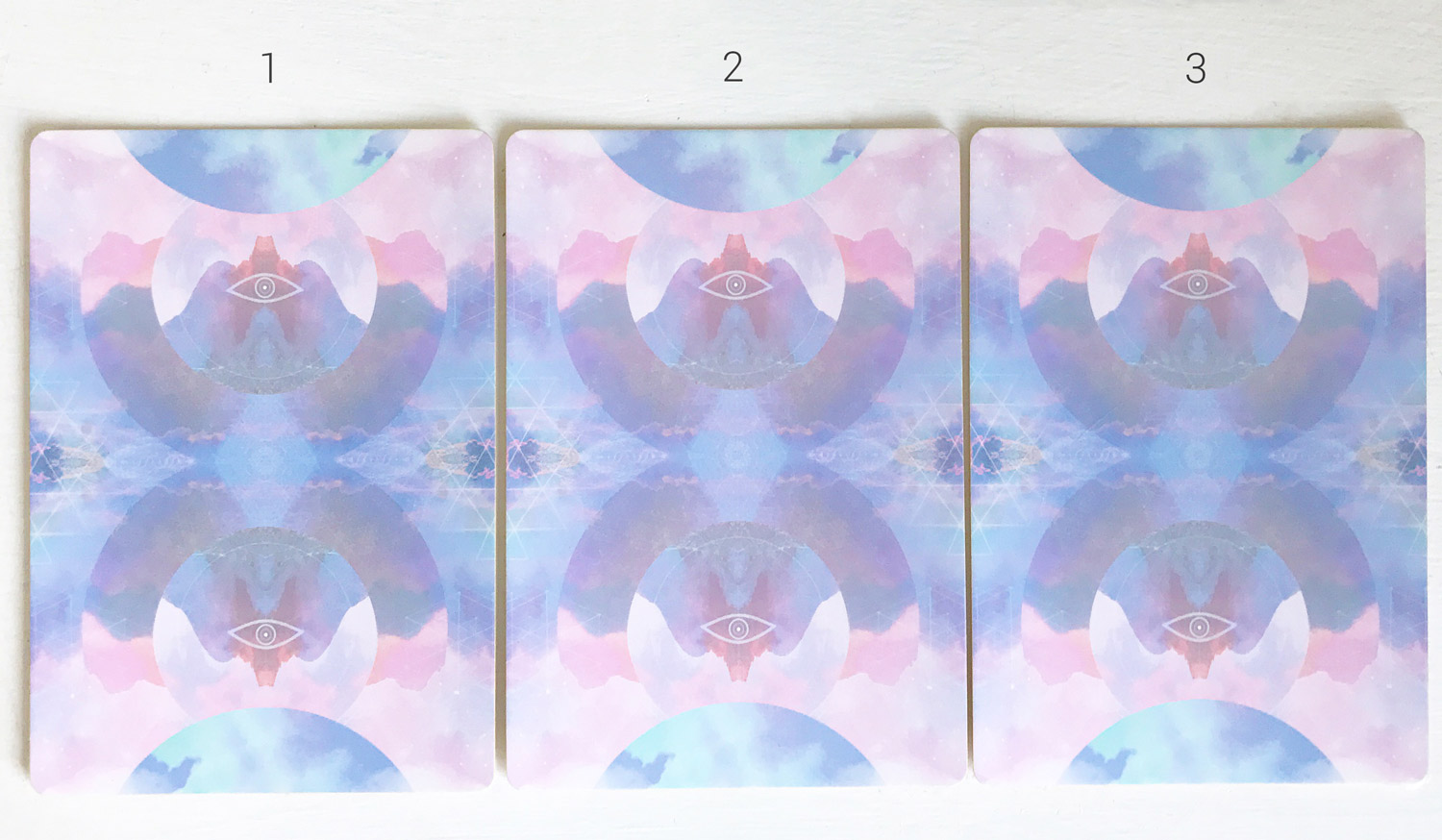 The pre-eclipse energies last week made me extremely tired, my soul was getting a huge upgrade. So I listened to my body, rested, spent time in nature and allowed the energies to move through me. I have been wearing the Eclipse Earrings in heart glitter recently. I designed them with the intention to remind you to always be the best version of yourself and remember to choose love everyday. Giving the best version of yourself is the greatest gift to you and humanity. Eclipses represent radical change and this new beginning today is bringing a huge shift to your life but only if you are willing to do the work. Here is my favourite new Heart Glitter turquoise and purple colour in the Eclipse earrings, shop them here.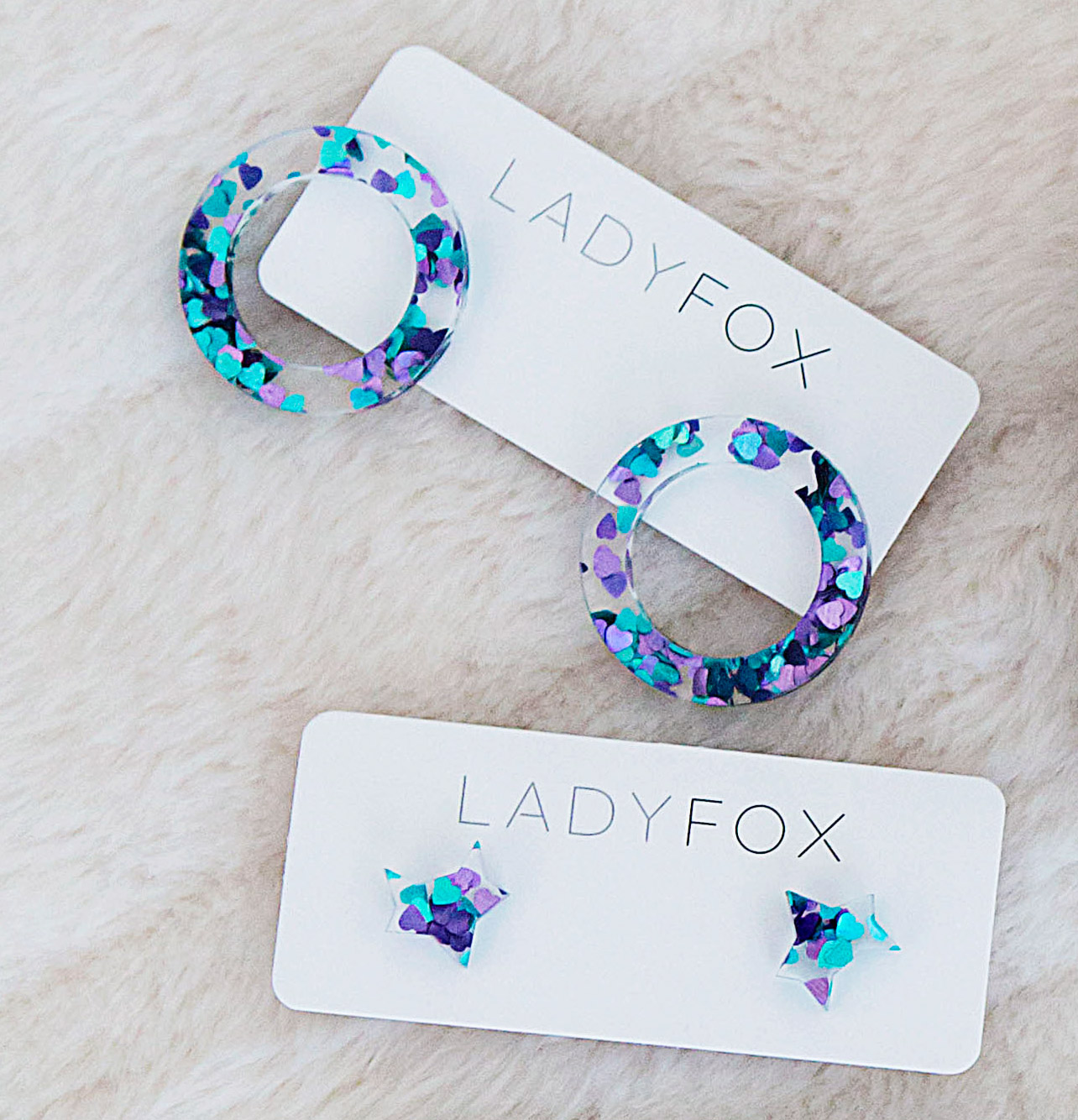 YOUR MESSAGES REVEALED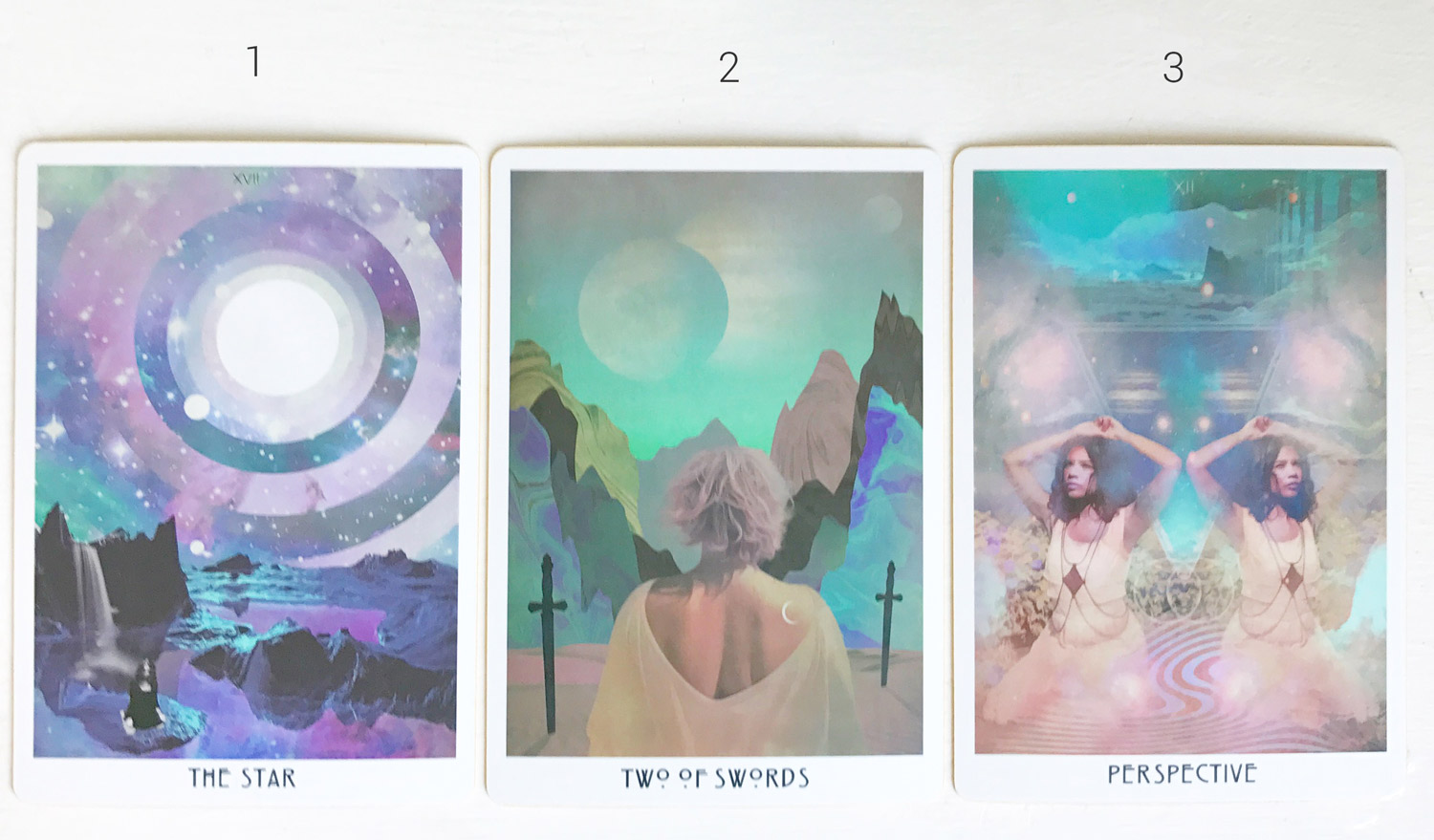 1. The Star – The Star is a beautiful omen indeed. It symbolizes wishes coming true. The star represents the power of belief that keeps us going, no matter what life throws at us. You have every reason to feel hopeful at this time, so remember to look ahead with optimism and strength. Part of your positive outlook comes from remembering to see the beauty in life, as you have experienced the inevitable challenges along the way, yet still understand the importance of love and gratitude. From this state of knowing and trust, the serendipitous magic seems to continuously unfold around you. The Star indicates a good balance of creativity, work, desire and soulful aspirations. Now is the time to move forward with your lifelong dream and do the things that make you truely happy – this will allow you to connect with your spiritual power and raise your vibration. Remember to always move forward with love and light, and your path will continue to grow brighter each day.
Additional meanings – Spiritual love with others, bright prospects, hope, inspiration, new beginnings, success, creativity, calm after the storm, peace and hope after a crisis, healing.
2. Two of Swords – If you find yourself at a crossroads, it is time to listen to your heart and intuition. There may be a need to enforce a sense of balance between two or more opposing factors in your life. It is time to acknowledge the situation head on, in order to process what you have been avoiding. Any big decisions you need to make must be addressed. Do not fear the potential outcomes, as fear will only hold you back from finding a positive solution. Have courage to trust in yourself and your path will become clear. After you are able to make a choice, your confidence and strength will soar to new heights.
Additional meanings – equilibrium, peace and justice, truth, self-doubt, strength, illumination.
3. Perspective – It may be a good time to pause, take a deep breath, and review your plans. If you feel stuck, do not make any hasty decisions just yet. Sometimes looking at things from another angle or perspective can shift the energy of a challenging situation. It may be that you will need to let go of something or make some kind of sacrifice, which may initially leave you feeling vulnerable. Know that this too will pass; you just need some time to review your plans. This is a transitional phase when you are able to recalibrate your beliefs, situation or life goals. Take this time to meditate on your personal hopes and dreams. When one door closes, another one always opens.
Additional meanings – at a crossroads, acceptance, epiphanies, patience, surrender, sacrifice, introspection, meditation, trust, faith.
Everyday choose love, kindness, compassion for yourself and others, choose to live with an open heart. This is the energy of the new paradigm we are entering. Release anything holding you back from being in this state at all times. Remember who you are, remember you are love. Expect your life to be full of miracles, release the struggle that life has to be difficult. A meditation I like to do each day is to imagine golden light like the sun coming in through your crown and filling up your entire body with light and love, every cell, every chakra, fill up your entire aura. May this light be shared with everyone you interact with and light up the world collectively.
Love and Light,
Penelope x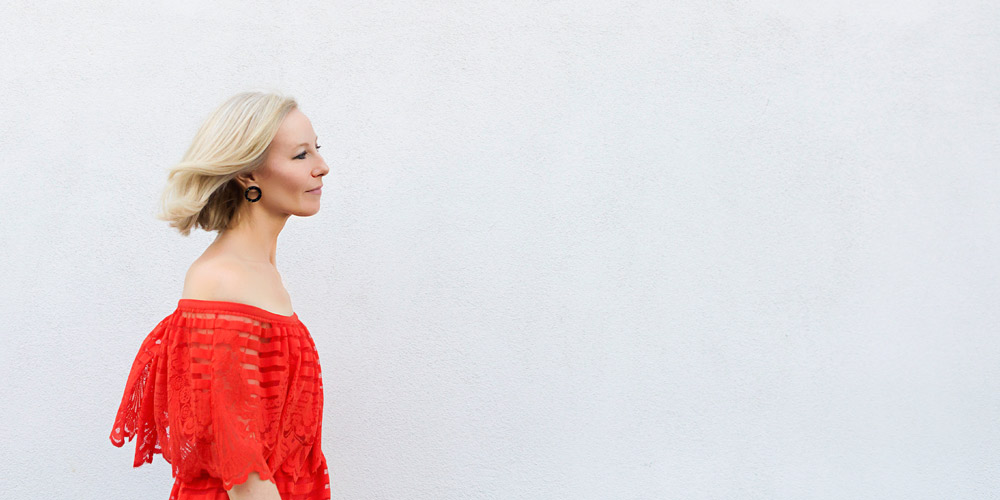 Cards – Starchild Tarot