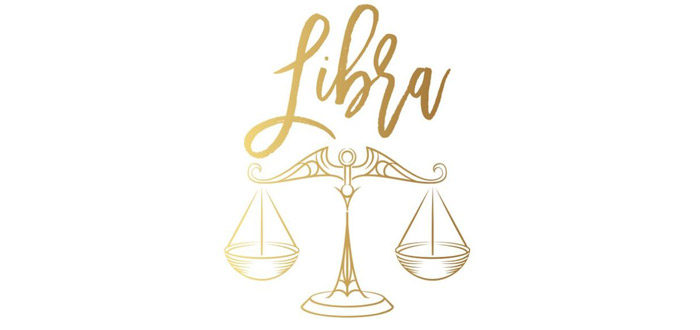 The new moon today falls in the sign of Libra guiding us to find balance in all areas of our lives. This could be balance in our day to day routine, balance of our heart and mind, balance of divine feminine and masculine energy within. Moving forward, it's going to be really important to learn to tune in to the wisdom of your heart and balance this with your mind. This will be bringing up past fears that need to be cleared to move forward into a new life. This new moon will have us questioning relationships, are they on the same path as you or not? It will be highlighting what you want, what you don't want in relationships. Energetically this feels like a huge new beginning after an intense few years.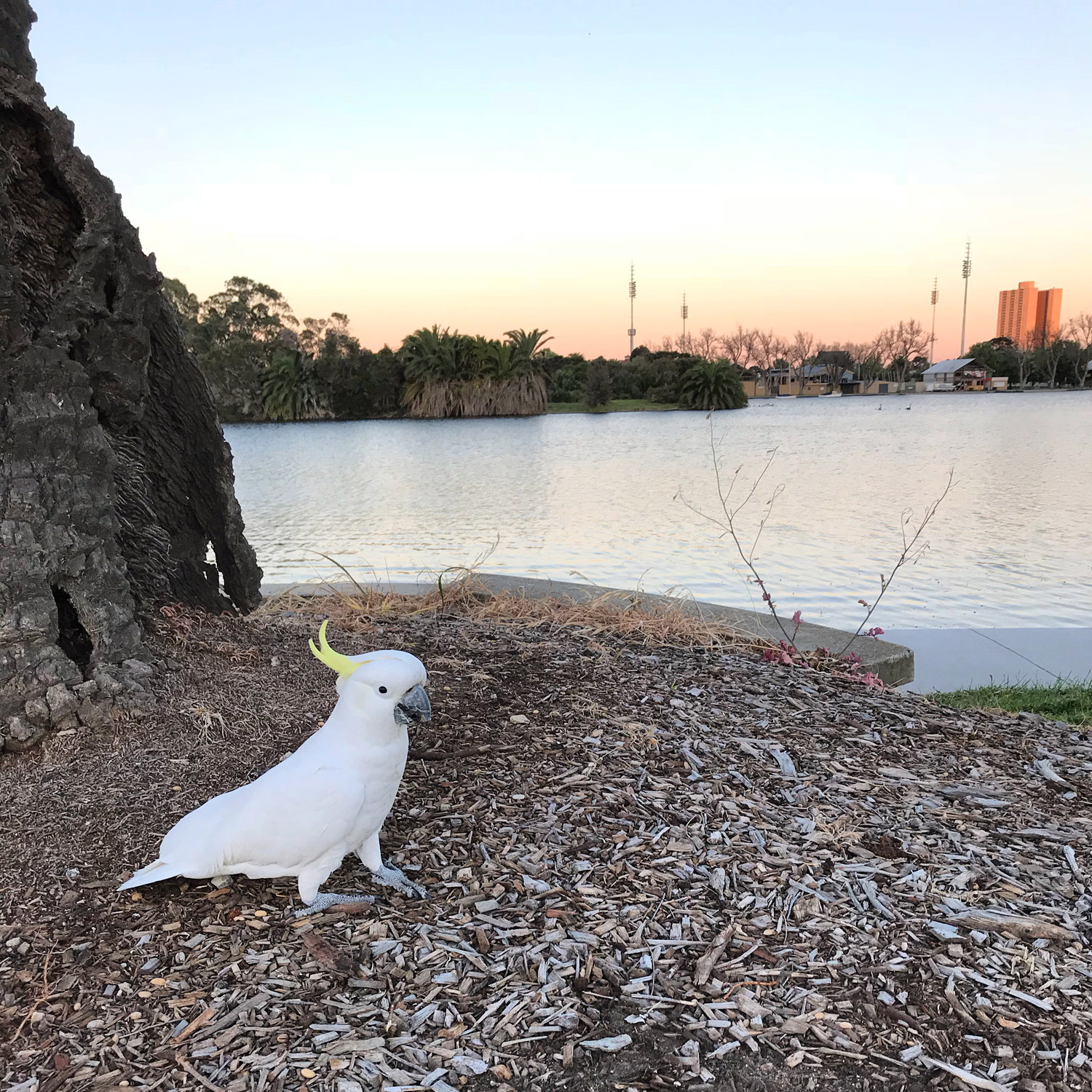 On my morning walk I had this little guy posing for a photo at sunrise. There were many others but this one loved the camera! Whenever an animal or bird makes itself known to me I always look up the meaning behind it and see what messages arise.
White cockatoo is the symbol of change – Illumination. It can be seen as a spiritual messenger of the light at the end of the tunnel. They help bring light back into your life where there was darkness. Shining the light on the darkness to illuminate the truth. We have all been through some intense times over the last few years. I see this as a message for us to know that huge new beginnings are here after going through the intense times we are stronger than ever. If there is any type of deception in your life, including deceiving yourself from your own truth it will be illuminated at this new moon.
Cockatoos wisdom also includes joy, friendship, community, ability to survive the harshest conditions, understands power of sunrise, beauty teaching us self-esteem and confidence. Communication is the gift of the cockatoo – making oneself understood, understanding the communication of others and being heard.
This new moon I was guided to use my Goddess Oracle cards for this reading. Lets see what messages are revealed from the goddesses.
CHOOSE A CARD
Take a deep breath. Think of a question in your mind and choose a card below which you are most drawn to. Scroll down to reveal the messages.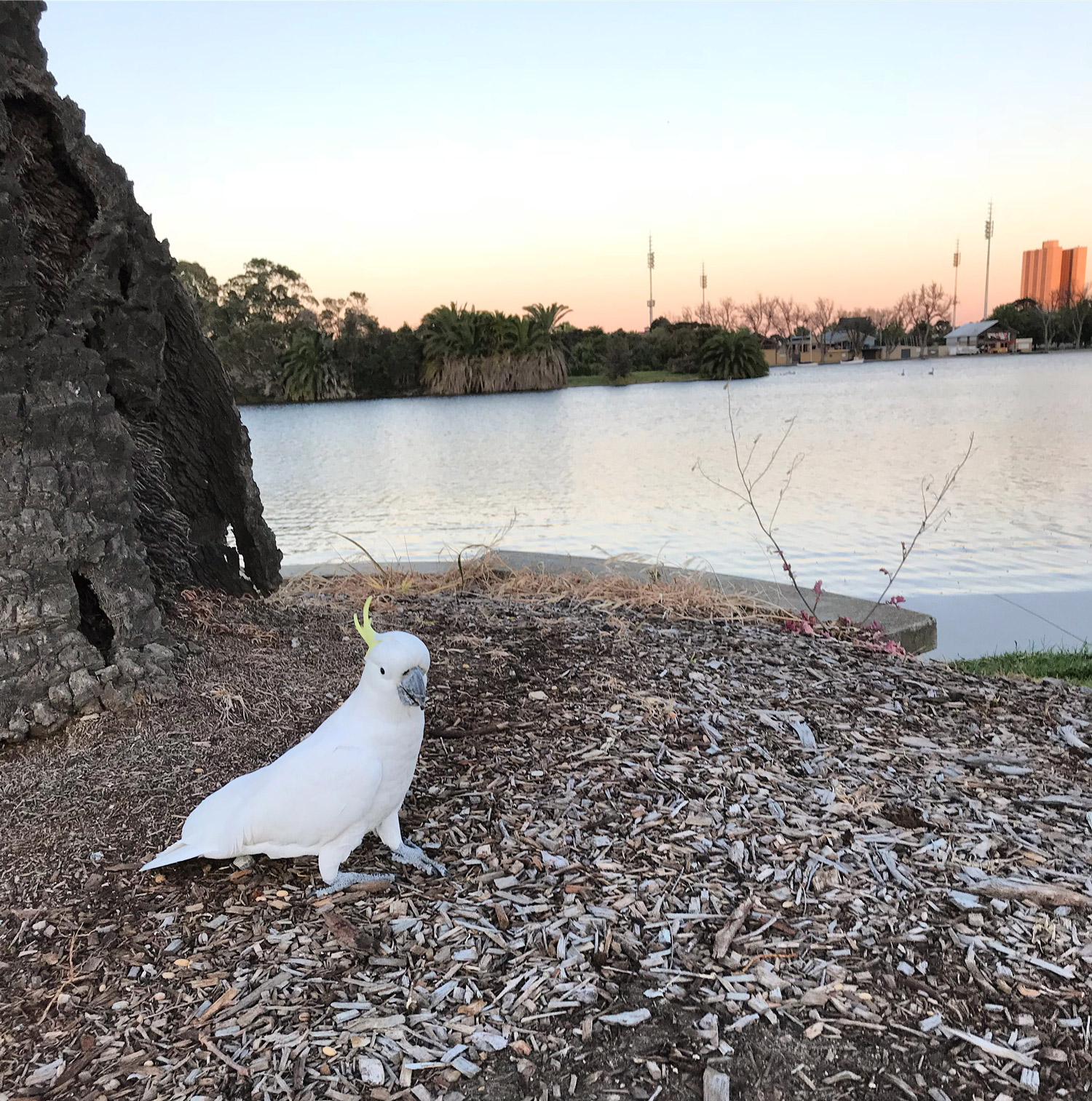 YOUR MESSAGES REVEALED
1.Guinevere – True Love 'The romantic stirrings in your heart have propelled the universe to deliver great love to you.' Message – Romance is not an outmoded concept – far from it! Romance is the time honoured precept of merging with the Divine as it's manifest with another human being. Romance is also playfulness, which heralds springtime, flowers, and new life. You needn't be in partnership to evoke romance, however. You can manifest it for yourself through laughter, surrounding yourself with beauty, and indulging in luxurious treats. Romance is the life force of the universe and is a worthwhile goal indeed. Guinevere helps ensure we enter into partnership with our true love, and she assists in keeping that love alive. Meanings of this card – Your soulmate relationship has arrived or is arriving soon. There is renewed passion in an existing relationship. You're a very romantic person. Your romantic needs aren't being met, and you must take steps to alleviate this.
2.Pele – Divine Passion 'Be honest with yourself: What is your true heart's desire?' If you listen to the sound of your heart and breath, you'll recognise the ancient rhythms of your own internal drumming. This forever connects you to the Mother of all creation, and to the sound of planet Earth. These rhythms cant be faked or forged: they're natural and eternal. What part of you are you trying to ignore? What part of you has been overly concerned with pleasing others, to the detriment of hearing the sounds of your own rhythm? Dear child, reach out and extend your arms to embrace your dreams. They're just as much a part of nature as are the trees, animals and sunsets. Don't your own dreams deserve the same respect that you accord everyone and everything that you love? Listen to them, my child. listen to your dreams. They'll activate the powerful eruption of passion in your life. Don't be afraid of your own passion, for it will propel you naturally and will excite and invigorate you. When you dance to the rhythms of your life, you're truely alive in all ways! Call upon Pele to help you get in touch with your true passion, and to charge up your motivation and excitement. Pele will help you feel everything on a deeper level, so be unafraid of taking action to manifest your heart's desires. Meanings of this card – Make sure your career matches your true interests. Take a class or hobby that excited you. Change jobs. Go on a wonderful trip. Invest time and money into manifesting your dreams. Give yourself permission to go for it. Start a new business. Make an honest assessment of how you spend your time. List your priorities.
3.Kali – Endings and Beginnings 'The old must be released so that the new can enter.' I sing praises for those whose hearts accept the universal order, which only appears to be chaotic and ever-changing. In actuality, everything is designed down to the smallest detail, to be in perfect operation. The dance of the universe is a happy one, with energy swirling and twirling in a never-ending celebration of life itself. Join this dance, dear one, and enjoy the remarkable journey of the weavings of the story of your life. Do not fear what appears to be change or a loss. It's only the transitioning orbit of energy interplaying with you and your loved ones. Embrace your deepest emotions as a signal of your true human essence. Kali is the goddess of birth, death and rebirth. Kali is the embodiment of mother nature, who cleanses away the old with natural storms and fires to make the ground fertile for new crops and life. Kali is the ultimate get things done goddess, and she's a powerful ally to those who call upon her. Like a wise stage mother, she'll push you beyond your comfort zone to reach the heights of your potential.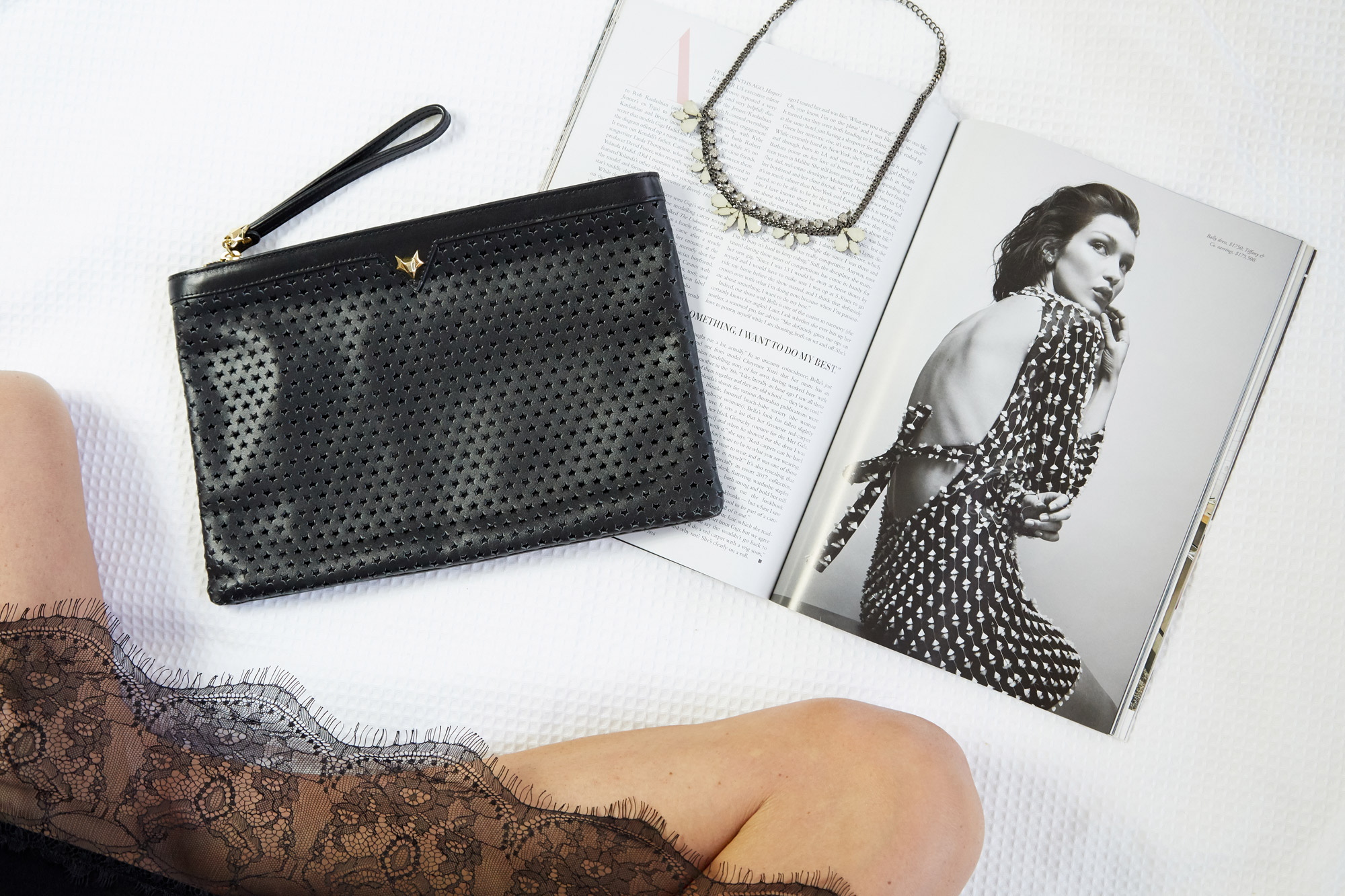 Our Guinevere Necklace is named after the Goddess Guinevere. Her name means 'white one' and she is a goddess of true love relationships, fertility and motherhood – and she also works with the flower fairies. Shop Guinevere here.
The overall messages I see from these cards together at this new moon is in order to create a life you love you must follow your heart, share your divine passions with the world. True love is the only way forward, and not only just romantic love, true love of your life, true love of your work, true love in everything you do. For this to occur, you must release the old, everything that makes you unhappy and no longer serves you, everything that keeps you playing small. This can include relationships, a job, your fears, a habit.
Sending love and light to you.
Penelope x
Cards – Goddess Guidance Oracle – Doreen Virtue.
affordable luxury
,
beauty
,
behind the scenes
,
boutique jewellery
,
buy handbags online
,
buy jewellery online
,
cockatoo
,
designer leather
,
earrings
,
fashion
,
fashion accessories
,
Fashion jewellery online
,
guidance
,
handbags
,
handmade
,
jewellery
,
love
,
melbourne
,
Necklaces
,
new arrivals
,
new moon
,
reading
,
spirit animal
,
spring
,
statement accessories
,
statement jewellery
,
style
,
stylish mystic
,
sunrise