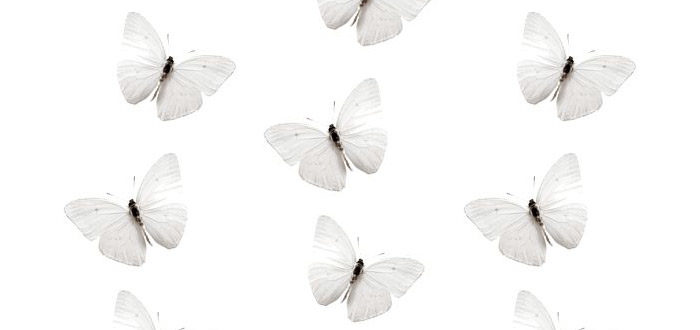 Today's new moon falls in the sign of Sagittarius. This new moon will be supporting us to embrace the new beginnings that have been served up of the current year and connecting to our true soul essence. This year has brought many experiences that have allowed us to be reborn and changed in some way, now is the time to let go of the past and let go of who were once were to start building on the new. If you are holding on the past, if there are stories you keep replaying in your head or patterns you keep reliving, use the energy of this new moon to surrender and to release.
This is a great time to review the year, and focus on the wisdom gained from the past. Write down everything you have learned from the positive experiences of this year and release everything that is hindering you from moving forward in a positive way.
Let's see what messages the cards have for you this full moon.
CHOOSE A CARD
Take a deep breath.
Think of a question in your mind.
Choose a card below which you are most drawn to.
Scroll down to reveal the messages.
Products I am loving this Full Moon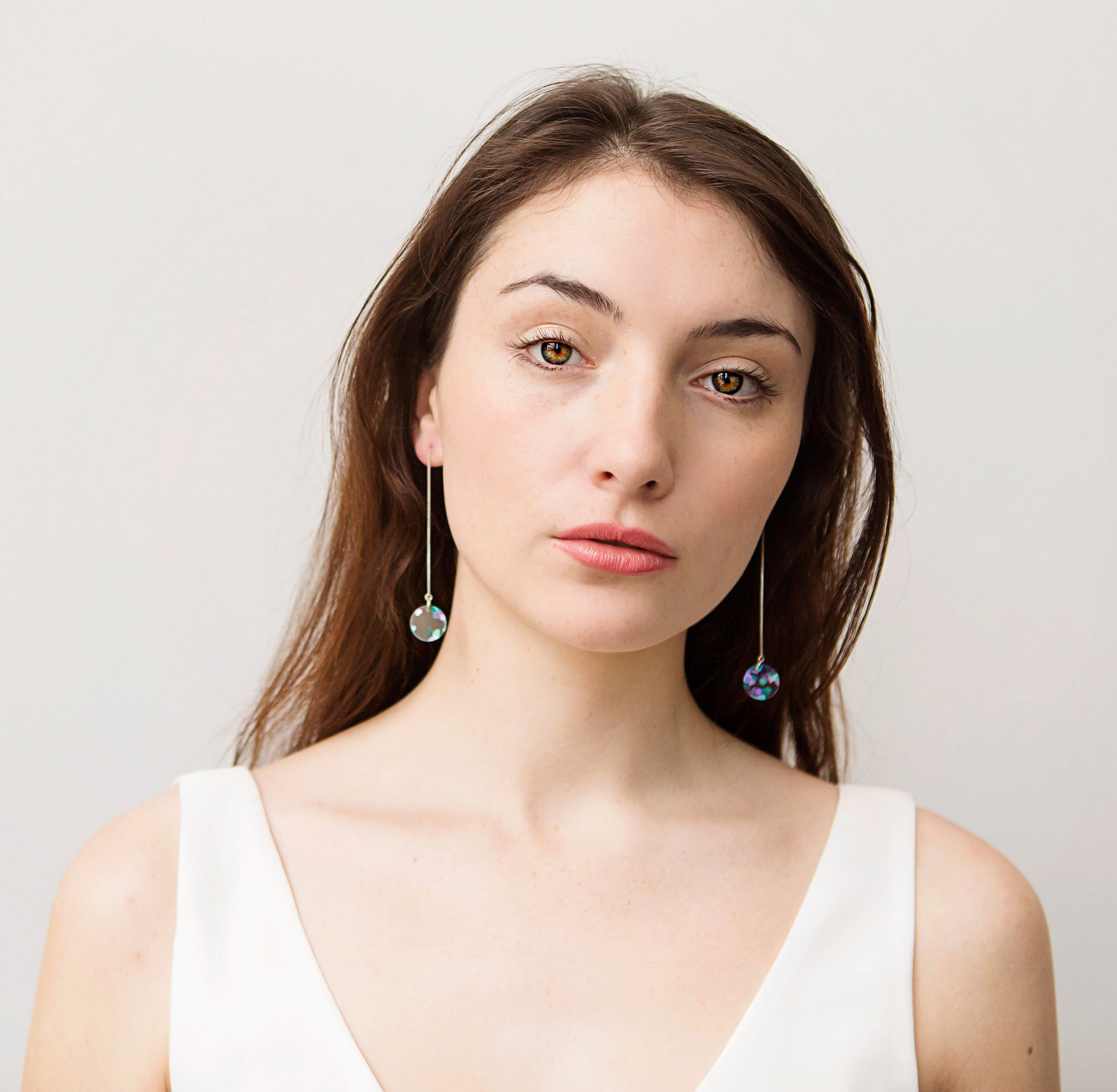 Add a playful twist to your everyday style, with the Cosmic Love Threader Earrings. These are definitely one of my favourite pieces I can't get enough of. They are not only super comfortable and lightweight, they can be worn long, or threaded right through for a fun new look. I've handmade them from sterling silver box chain threader, with luxe Perspex charms, and the tiny glitter hearts within are to remind you to radiate love every day. They are the perfect to wear all day and into the night. Shop the look here.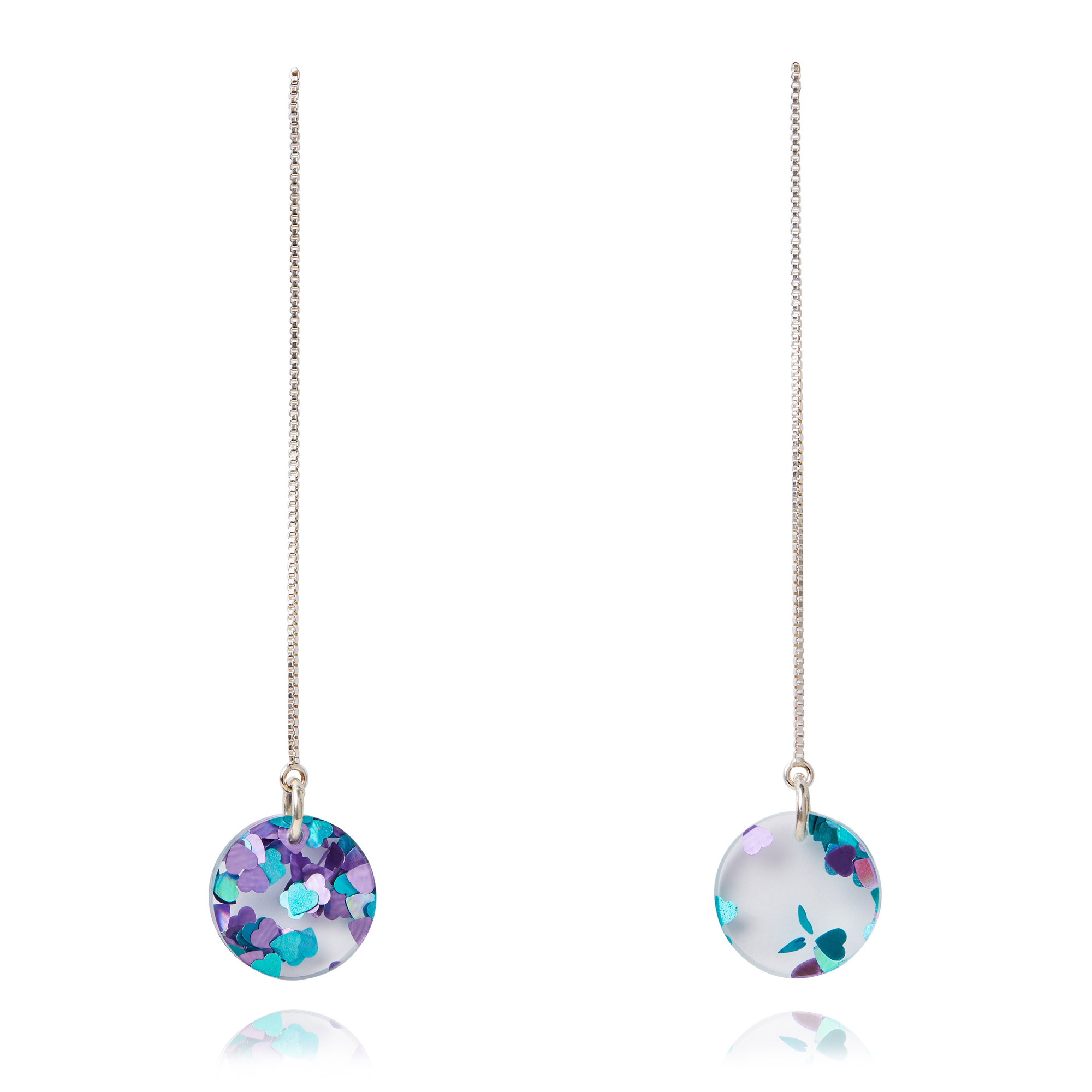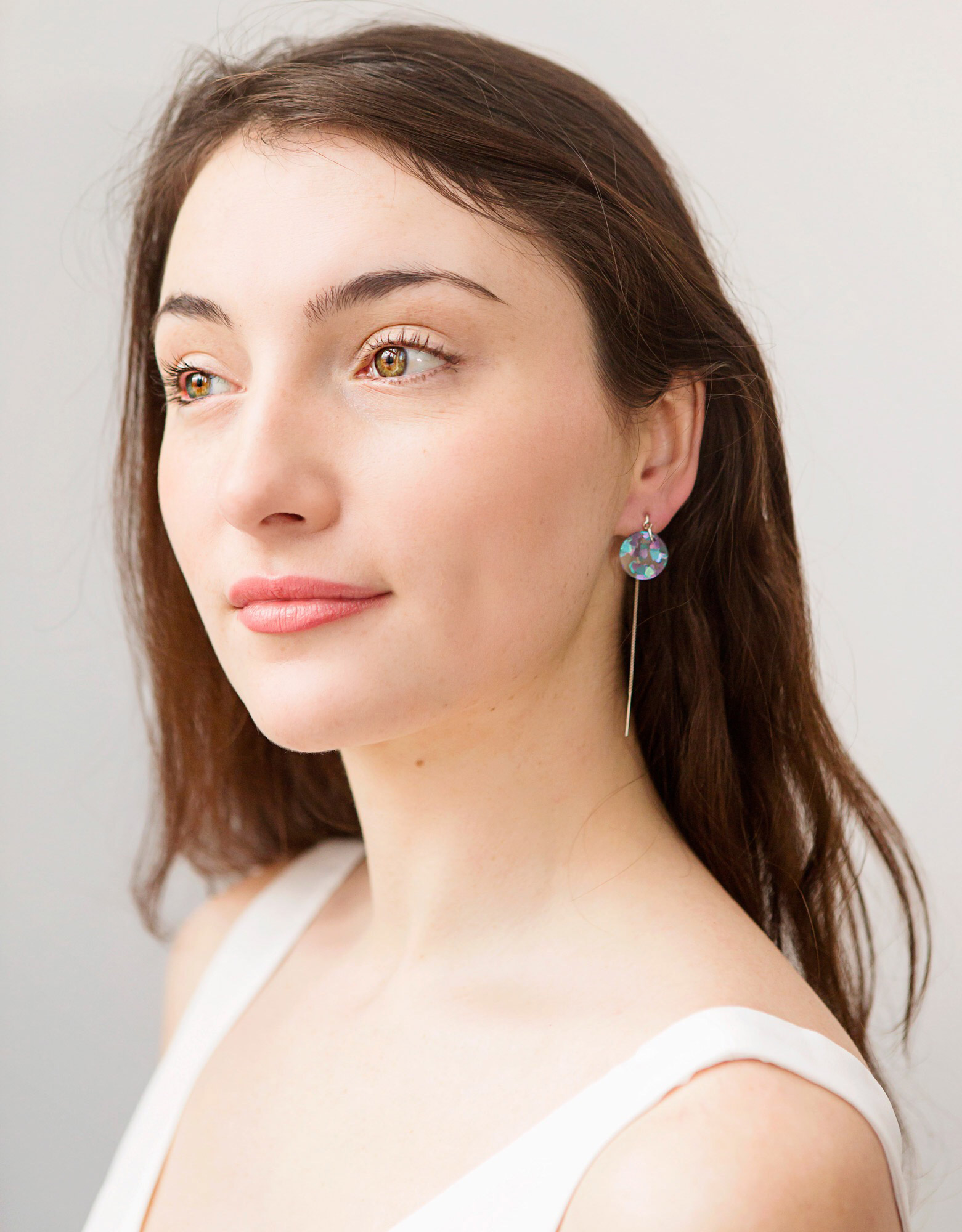 YOUR MESSAGES REVEALED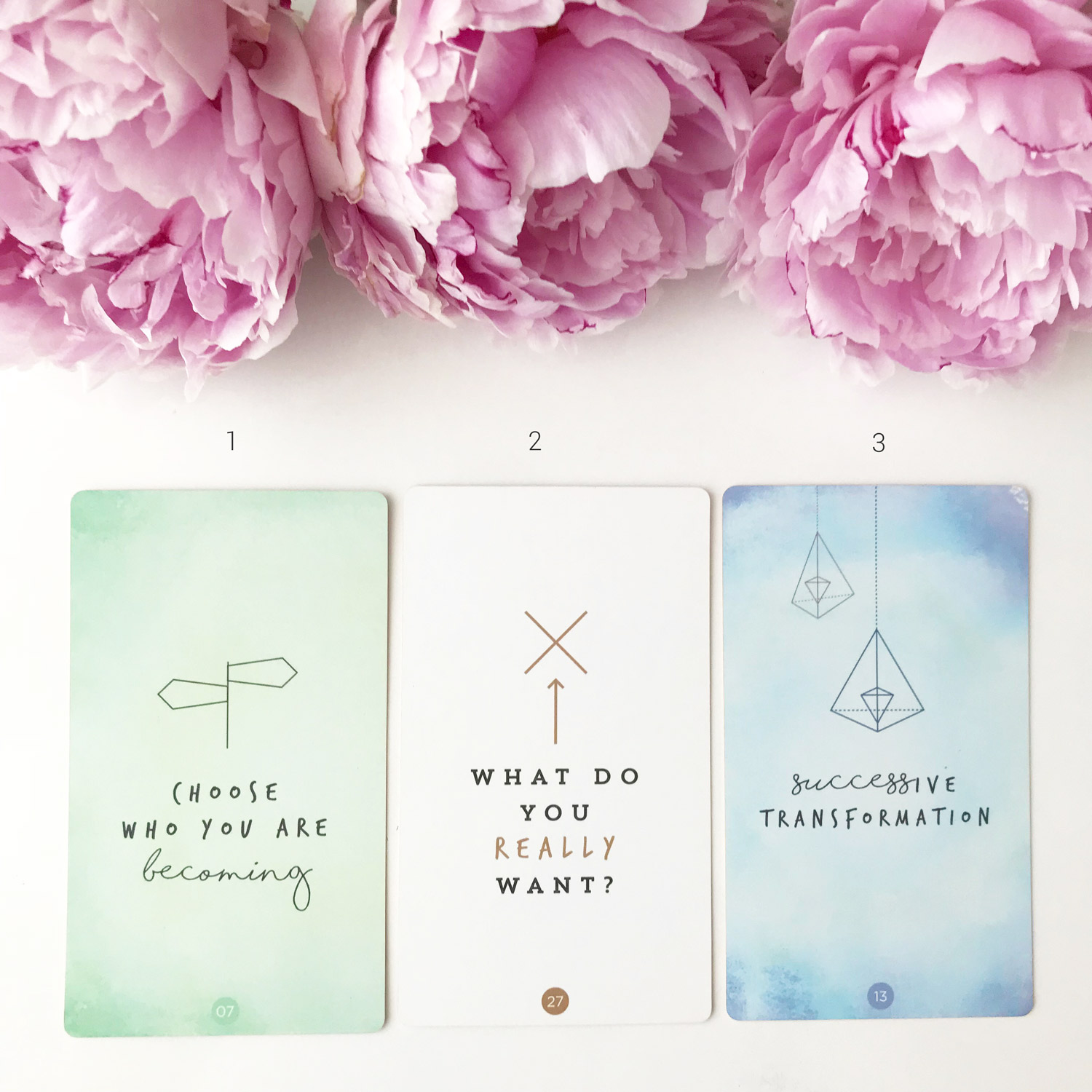 1. Choose who you are becoming – The future belongs to who you are becoming! Who are you working towards becoming? And who do you want to be? This card is about the movement you make as you are en route to your goal, and the person you become on along the way (the two are intrinsically linked). Are you on a path that will allow you to grow into the most beautiful version of you? Or are you unsure of which path to take and actively avoiding making this important decision? You have reached a fork in the road, and it's time to make a choice. You will be blocked from moving forward until you firmly stake your claim in one choice, and take inspired action towards this goal. When you take action, you are stating your desires to the universe and forcing a path to unfold. Know that by not deciding, you are making a choice of non-action. If you've been waffling on a decision, it's time to choose a path and to start sending out some bring-it-on vibes to the Universe. Making a choice will move you from survival to thrival. Sometimes clearly defining who you want to be and where you want to go is the most difficult question of them all. As a multi-faceted, multi-talented, creative being of pure light and potential…the choices are infinite and so, sometimes, they can feel overwhelming. The amazing news is you get to decide. Know that underneath and complexities you are feeling about who you are becoming, this card is really about getting what you want and being the most vibrant and luminous version of you. Do a little cheer! Give yourself a pat on the back because this message is that you will get there. You'll need to define who you want to be in order to recognise the traits and skills to take you there.
2. What do you really want? – What do you really want? I mean…really. Beyond the parameters of what's possible and what's likely  and beyond the constraints of time and money, what do you really want? Regardless of where you are right now, and regardless of what you wanted for life yesterday…what's the big sacred dream that stares back at you when you allow yourself to indulge in magical thinking? If it seems like the dream is too far away to vividly conjure in your mind's eye, then you've got some work to do. If you feel like you've already made it and that your satisfied with where you are today, then you've also got some work to do! We work through our own continuous expansion during the course of our lives; it shifts, changes and grows with our joy and happiness. When you indulge in dreaming, you tune into that realm of potential…so what do you really want? This card reminds you to check in on your personal why. Today and often, What motivates you can change, and you want to make sure you're not working towards whys or wants that you've outgrown. If you know why you do what you do, then it's easier to decide exactly what you are working towards. Without this, you risk building a giant mountain of an enterprise without satisfying your soul's deepest desires. Regardless of how much cash you are raking in, you will never feel your fullest joy if you are on the wrong path. I have seen this hundreds of times…it's the I've-got-a-great-life-so-why-am-I-not-happy syndrome. This journey – your spiritual and career/entrepreneurial  trajectory toward your want…with your why in tow, is your life! Make sure you are enjoying it, and that all your efforts along the way are working together to build your really important dream. Be mindful that you are not toiling away at a tiny superficial version that could never bring your soul the joy it desires.
3. Successive transformation – One step leads to the next, and your your successive transformation will ultimately lead to your success and your happiness. A major phase in your life may be coming to a close and a new beginning coming into view. rejoice in the potential of a brand new start, and honour the natural cycles of your experience. This transformative experience will bring positive change and a long awaited cycle of completion. Do not resist the change right now. It is inevitable, and it is needed. Sucessive transformation is about not giving up when something doesn't work. Everything that is meant to happen will always happen, so there are no failures or mistakes on your road to success. Radical reframing of an imperfect attempt allows us to learn from the lesson we are being gifted, and it helps us to become more resilient and more accurate with each successive try. You will only fail if you give up, so use your imperfect experience to decipher what needs to happen next, and then make some superstar upgrades. Continuous self-improvement is key. We are never done learning who we are, and we are never done becoming. In this way, it is never too late to 'make it'. Sometimes successive transformation means letting go of old ideas and old ways of being, in order to be reborn into a better opportunity. Deep down you will know if it's time to fix the old model, or if it's time to ditch what your were working on so that you can try something totally new. Both options are ways to welcome successive transformation, and to carry lessons from one experience into the next. Both can lead to your success. Regardless of what you choose, a major phase in your life is coming to a close, and a new beginning is coming into view. Rejoice in the potential of a brand new start, and honour the natural cycles of your experience. This transformative experience will bring positive changes and awaited completions. Do not resist change right now. It's inevitable.
I hope this message resonated for you and I wish you a magical 2018 full of abundance and love.
Love Penelope x
Cards – Sacred Creators Oracle
accessories
,
affordable luxury
,
beauty
,
boutique jewellery
,
bracelets
,
buy jewellery online
,
designer leather
,
earrings
,
fashion
,
fashion accessories
,
Fashion jewellery online
,
fox
,
guidance
,
handmade
,
infinity
,
Lady Fox
,
lady fox accessories
,
leather
,
love
,
melbourne
,
new moon
,
oracle cards
,
reading
,
ritual
,
statement accessories
,
statement jewellery
,
style
,
stylish mystic