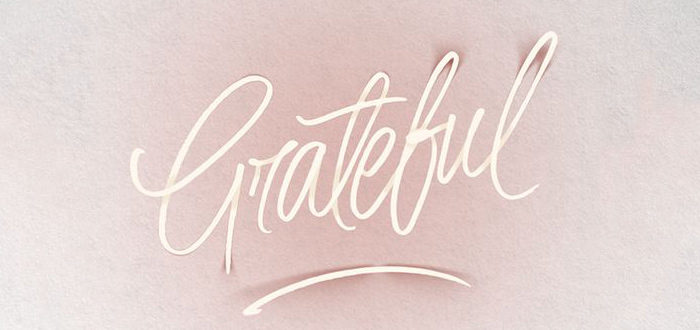 NEW MOON IN SAGITTARIUS. FRIDAY 7TH DECEMBER. 'This heavy year is finally closing. So much cleansing has been done. At times you felt stuck because you were working so much on yourself, yet nothing was truly changing, improving, restarting anew. This deep immersion within was needed to create a new solid ground to restart from. Your awareness about self & others significantly grew. Old karmic loops have lost their draw on you. The grip has dissolved because you went through and out, bringing closure to cycles. This New Moon opens up the way to a new part of the path. It marks the beginning of a well-deserved rebirth. Keep feeling what you know you deserve & going in that direction. All areas of your life are concerned. What you've wanted is becoming available. You won't settle anymore. You won't give your heart away. This is a new time, focused on hope and newness – instead of lessons and learning in the hard way. Allow the completion of cycles now. Don't go back to what you'd have allowed before you shifted. Allow what's gone to finally fully dissolve. Accept your freedom. Receive your new chapter. Be hopeful and confident. Your rebirth is on its way.' – Sophie Gregoire
Yes to new beginnings! This year has been very heavy. I'm feeling the excitement of new beginnings are here with this new moon and the solstice later this month.
Let's see what messages the cards have for you at this new moon.
CHOOSE A CARD
Take a deep breath.
Think of a question in your mind.
Choose a card below which you are most drawn to.
Scroll down to reveal the messages.
NEW MOON STYLEYOUR MESSAGES REVEALED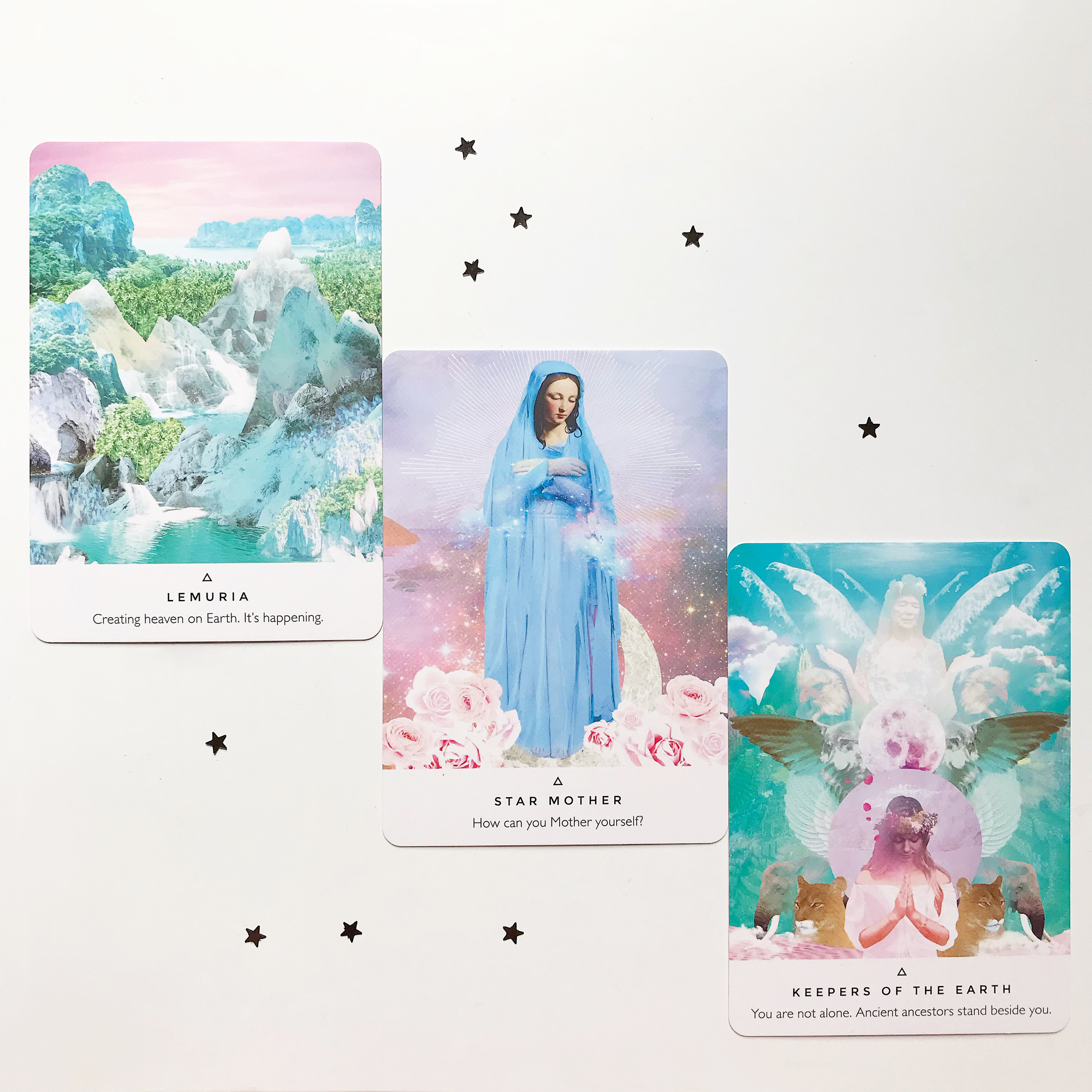 1. Lemuria – Creating heaven on Earth. It's happening.
Lemuria or Mu is one of the Earth's lost lands, where heaven really was a place on Earth. A time before we were kicked out of the Garden of Eden. In Lemuria, life worked in harmony, all beings were seen as equal and we were deeply reverent to Mother Earth. We knew that a mosquito was no worse than us and the sun no better. Perhaps you too believe that heaven really can be a place on Earth. Perhaps you are part of the transition team who at a soul level are devoted to creating this kind of harmony on the planet now. Thank you for wanting to do this work. It's easy to get overwhelmed by the state of affairs on the planet right now, but you are being encouraged to keep holding the clear vision of the future; it's closer than you think. You may be guided to hold the frequency of Lemuria in your own community, family, workplace or within yourself. Know that it is possible, and while at times it may feel like you are alone, you truly are not. There are hundreds and thousands  who hold the codes of this ancient lost land and even Lemuria crystals that hold the codes of remembering that are beginning to rise all over the planet. Keep doing what you are doing and remember: The only way to heal the world around us is to first heal ourselves.
Hold the card at your heart and say: 'I hold the codes of Lemuria and believe that heaven really can be a place on Earth.'
2. Star Mother – How can you Mother yourself?
You are more held than you could possibly imagine. Loved and cherished so dearly that, if you knew, you would not spend one second of your life in separation, worry or fear. Let the Mother carry your burdens; let Her rock away your fears. Lay all of your worries, regrets, shame and guilt on Her altar. Please, please sweet child, do not fear. You are love in motion. If you allow it, you're already healed. Let Her remind you of your goodness. Let Her love away your fears. Your capacity to love and hold others is limited to your capacity to love and hold yourself. Be compassionate with your sweet body, mind, and soul. Treat yourself like the beautiful spirit you truly are. Remind yourself that you are doing your best and try not to carry it all on your own. You have got this and the Mother has got you. Let Her broad arms take away your burdens; let Her life the weight of the world off your shoulders. Forgive yourself, my dear sweet child of the Earth.
How can you Mother yourself?
3. Keepers of the Earth – You are not alone. Ancient ancestors stand beside you.
You are so supported. You do not stand alone. You have a magnificent team of helpers, both in this world and of the Earth, who came here to help you every step of the way. Call upon them for assistance; they are here to help. The Keepers of the Earth acknowledge the work that you have done already and are ready to work through you. They bow at your feet and thank you for wanting to stand for them. To devote your life to protecting the Earth in your unique way. It is time to increase your capacity to receive support in the physical realm. This can come in the form of financial abundance, acts of service from strangers, or people flocking to help you and your work. The only thing stopping you right now is your capacity to receive support. You deserve to be rewarded for the work you are doing. You do not need to go at it alone. Call upon the Keepers of the Earth to help you and your mission. Open your heart and your mind to receiving more than you ever thought possible. What kind of support do you need? Call it in right away.
Hold the card to your heart and say: 'I am open to receiving a whole new level of support for my life and my work and I call it in now (include any specifics here). Thank you, Thank you, Thank you. 
This has been a very heavy year for many people including myself. Through all the chaos, the uncertainty and the intense times, there is always soul growth. I am truly grateful for the strength and courage it's taken me to endure such times and I hope you can do the same with whatever obstacles you have faced during 2018. This new moon I invite you to spend some time reflecting on how much you have grown this year throughout the intense times and be grateful for the goddess you are becoming.
Love and light
Penelope x
affordable luxury
,
beauty
,
boutique jewellery
,
buy jewellery online
,
designer leather
,
earrings
,
fashion
,
fashion accessories
,
handmade
,
jewellery
,
melbourne
,
new arrivals
,
new moon
,
oracle cards
,
reading
,
Sagittarius
,
stars
,
statement accessories
,
statement jewellery
,
sterling silver
,
style
,
stylish mystic
,
work your light oracle