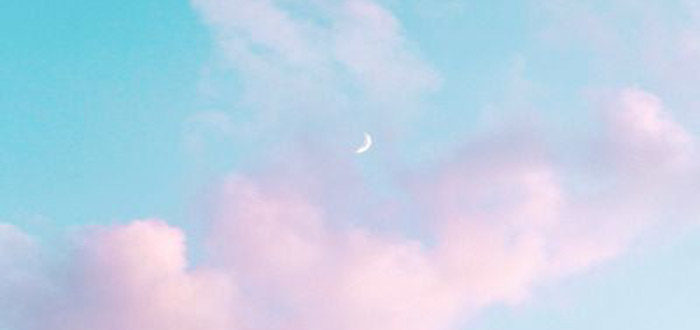 The New Moon on 18th November falls in the sign of Scorpio and is all about transformation and rebirth. It's time to let go of the old, shed your skin and step into the new. No longer can we hide away from the calling of our soul.
Let's see what messages the tarot cards have for you at this new moon.
CHOOSE A CARD
Take a deep breath.
Think of a question in your mind.
Choose a card below which you are most drawn to.
Scroll down to reveal the messages.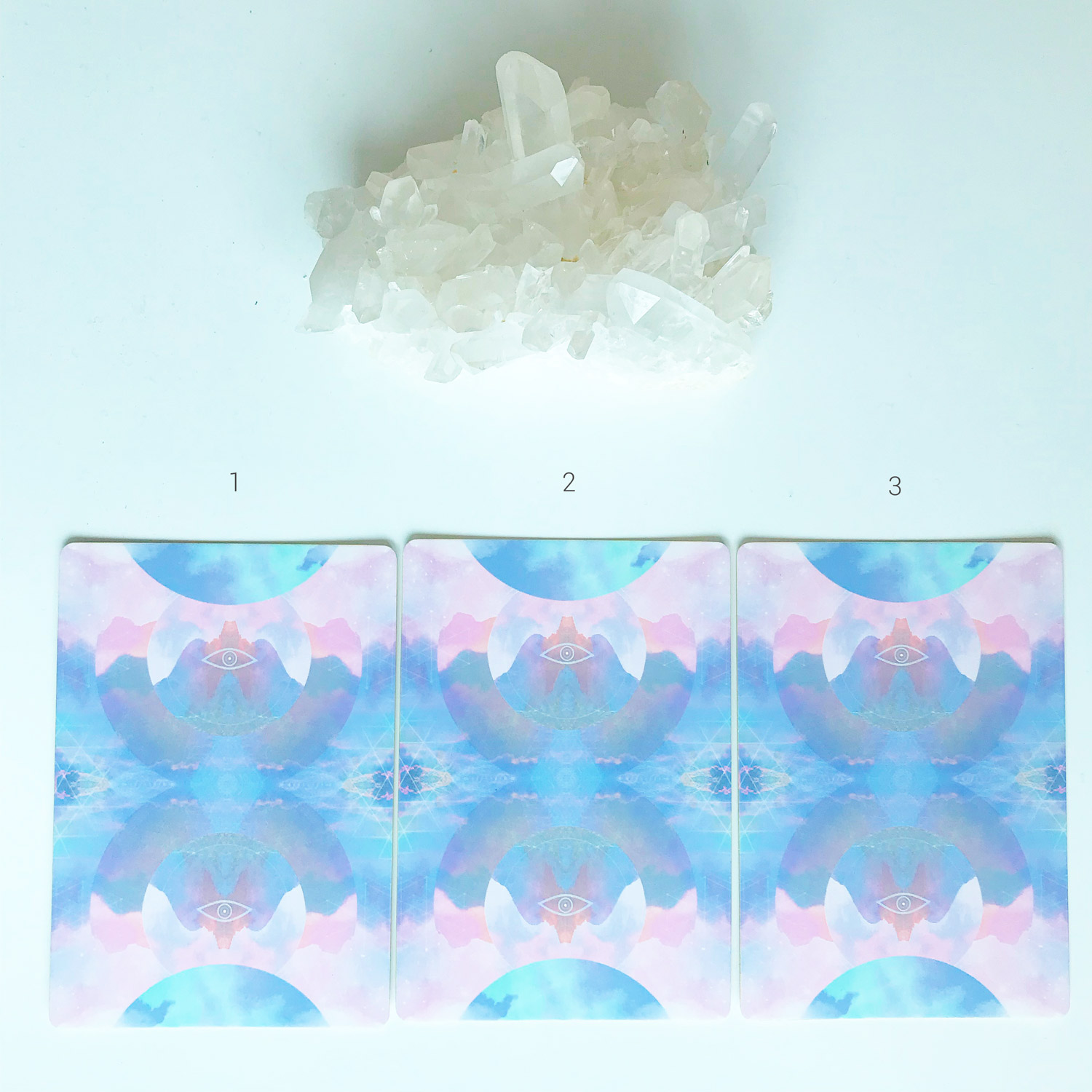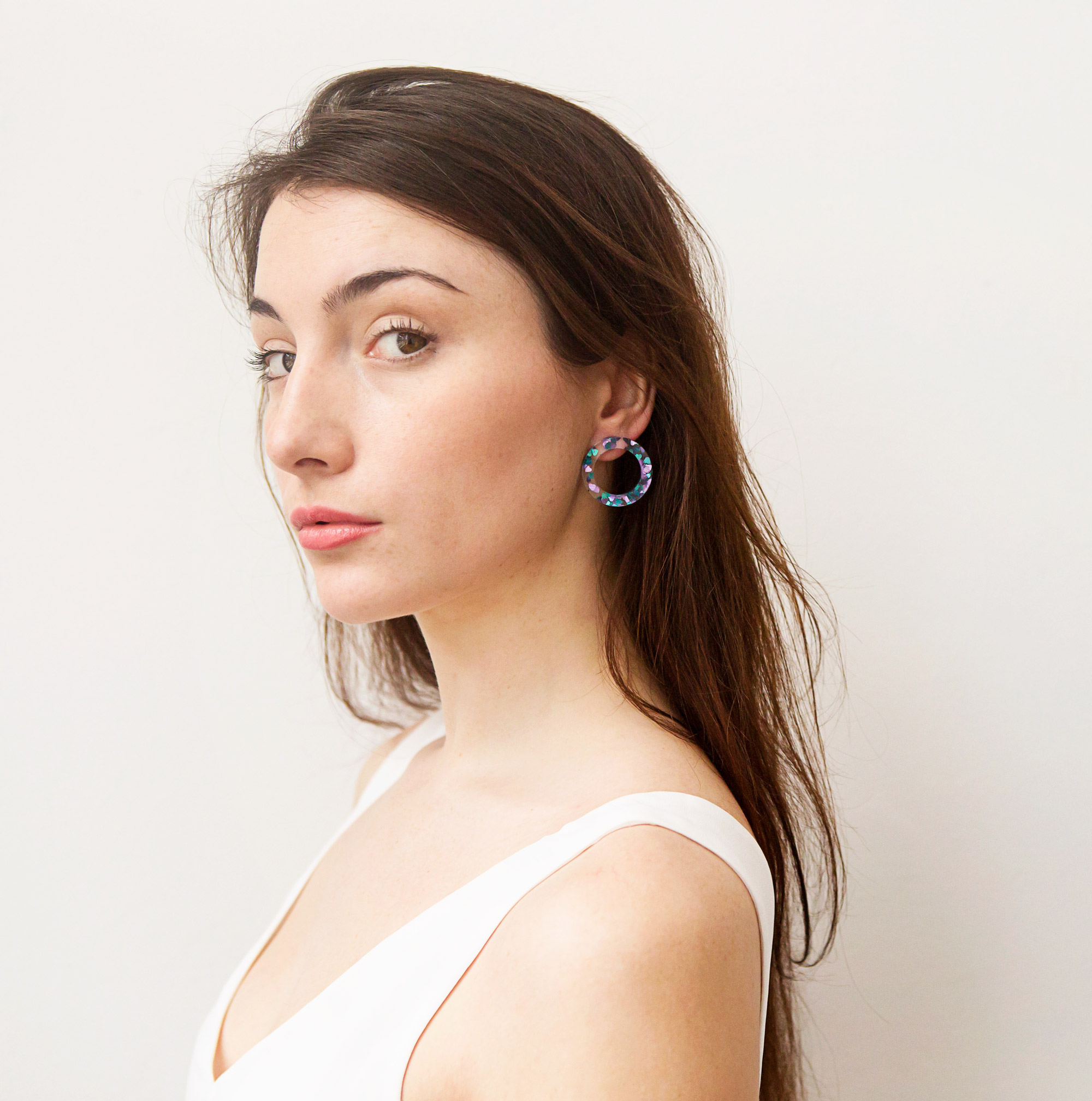 Eclipse Earrings – Focus on the light and let your inner light shine bright.
Eclipses bring radical change, new beginnings and transformation. A subtle style statement in a beautiful open circle design, the Eclipse Earrings are handmade from luxe Perspex heart glitter, with sterling silver. I designed these earrings to remind you that the greatest gift you can give to yourself and the world, is to be the best version of you. Focus on the light and let your inner light shine bright.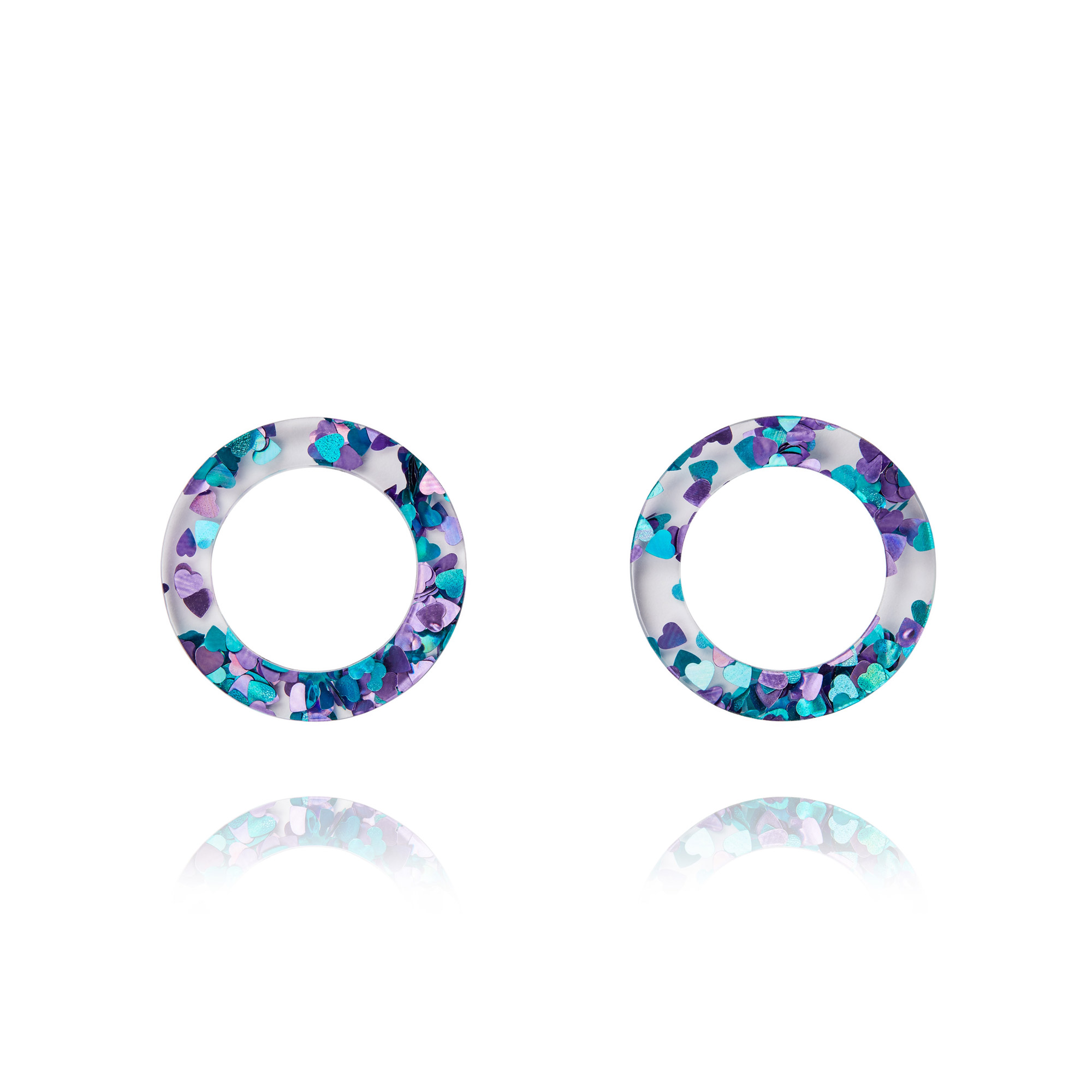 YOUR MESSAGES REVEALED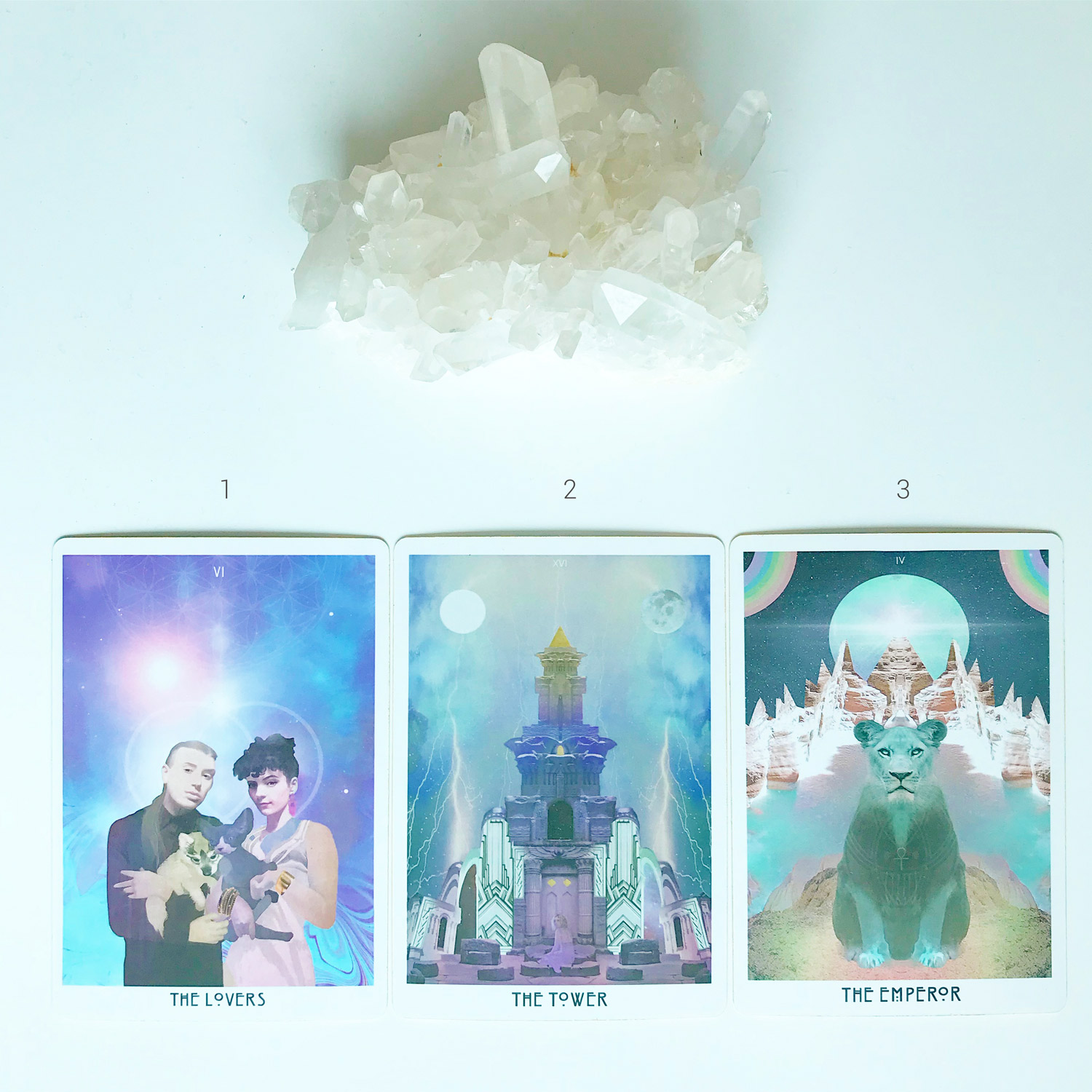 1.The Lovers – An important relationship may be present in your life or near future – this could indicate a deep platonic friendship or a romantic love. It is the establishment of mutual respect and adoration that exists between two individuals, as they honour and share personal beliefs and life values. It may also be the self-realisation of what is truely meaningful and spiritual, through experiencing one another, mind, body and spirit. This strong and loving support gives you feelings of safety and freedom to share your thoughts, feelings and ideas with this person. The choices you make, however, may greatly affect your future, so it is important to also think them through on an individual level. Remember to honour and celebrate each life path and personal aspirations – this will, in turn, bring strength back into your relationships, time and time again. It also stands for attraction of any kind, not only the romantic variety and for any venture requiring harmony, union, and cooperation. The lovers card can also represent temptation or a big choice. If you are faced with a major decision, trust your higher guidance to find the right path. Lean towards the choice that feels most like 'love'. It also represents inner union, the balance of divine feminine and masculine energies within us. A loving committed union with another can increase's ones understanding of life, creation and renewal, bringing both parties closer to their soul self and one with the divine. The lovers card is number 6 – the number of balance, choices harmony, completion, integration and transformation.What is my perception of true love? Am I ready and open to receive love in abundance?
2. The Tower – The Tower indicates a period of complete or sudden change. You may experience a sense of insecurity or loss, as if your world has been flipped upside down. This can denore situations in which the mind, body and spirit are not working in harmony due to passive or unhealthy life choices. Rigid thinking, isolation, or ignoring the challenges along the way will inevitably reach a breaking point. The tower encourages you to examine old patterns or systems of belief, leading to fresh new perspectives that are transformational and positive in the long-run. This card may also indicate a breakthrough in consciousness, which allows you to recognise your own spiritual ascension through purging the unnecessary burdens in your life. What is the greater lesson to be learned? Know that for every difficult situation we face, we are forced to grow from experience. Liberation comes from letting go and moving forward, and sometimes to do this we have to hit a low point. Without the dark, there is no light. Am i ready to face my own feelings through the stress and chaos? What have I learned from this experience? How will I cope with these energies?
3. The Emperor – The Emperor indicates a time for reinforcing a sense of clarity and direction in your life. The execution of a specific plan or idea will need your inner strength and organisation in order to manifest properly. Be a strategic thinker. This card may also signify an authoritative figure as much as a state of mind. Sometimes the existence of power lies in the ability to distinguish thoughts and actions that are damaging or aggressive, with those that are nurturing and positive. When you consider the essence of love behind your choices, stability and strength will manifest confidence and ease. This card also denotes intelligence, power and mental organisation., and an ability to think on a larger scale when it comes to raising your own vibration to a higher state of awareness – this defines what you truely prioritise and how you choose to use your energy in life. What you give out, always comes back. How can i take the initiative, in order to manifest my goals? What steps will I need to take from here on out? Where do my strengths lie?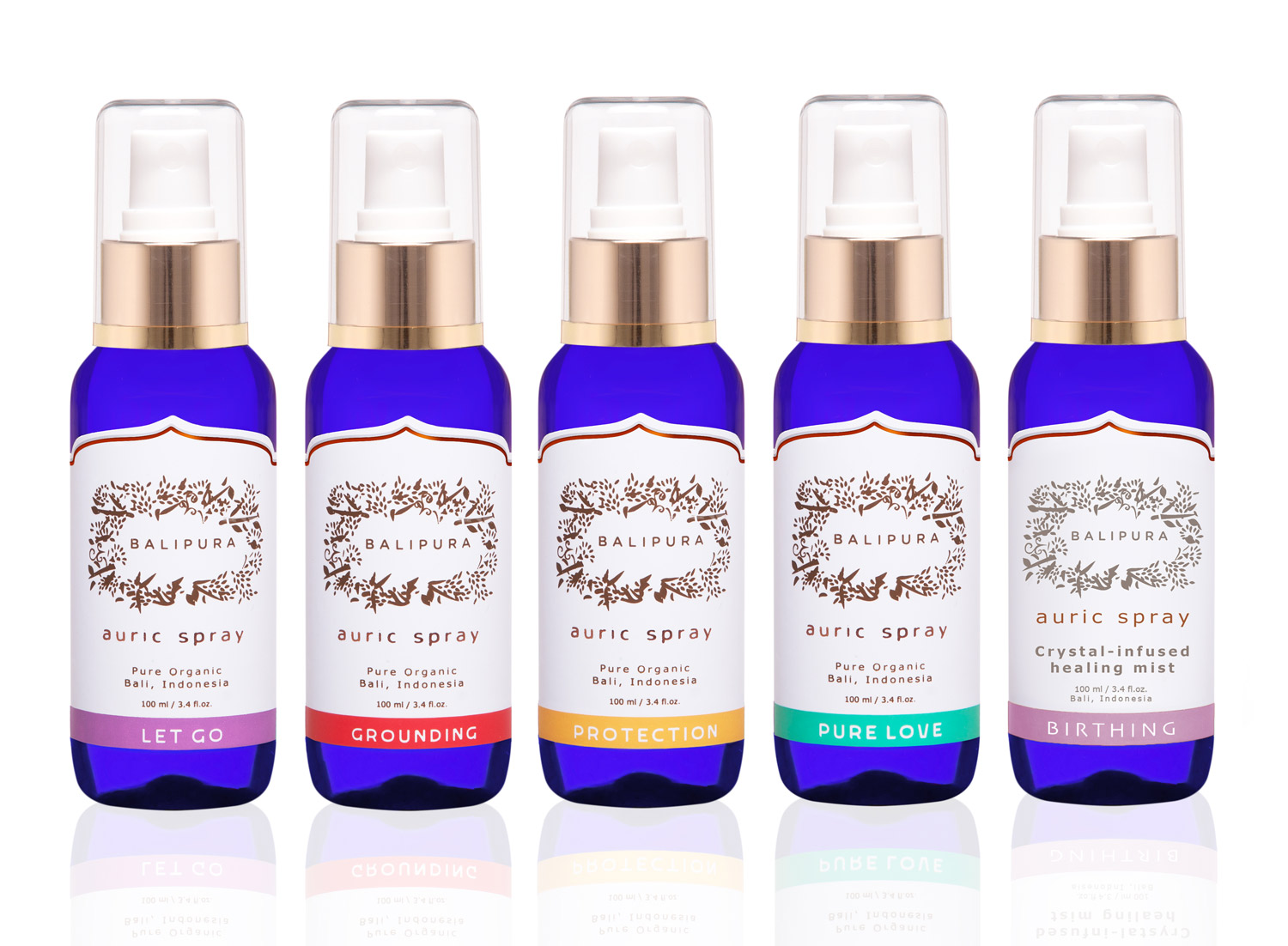 Have you seen our new Auric Crystal Healing sprays? These are so beautiful words can't describe what you feel when you use these and they smell divine! If you need help letting go of the old I recommend Let Go spray. This Auric Spray helps release unwanted emotions, habits, fears and attachments. To invite new beginnings at this new moon Birthing is perfect healing spray. This Sprays aids in adaptation to new life circumstances and tempos, regulating pulses, rhythms and the different liquids in the body. Enriching vitality and with being able to materialise and ground, welcome projects and babies from a space of Love and self-esteem allowing you to transit these moments feeling empowered and with Love. Limited stock available. Shop here.
I hope this message resonates for you.
Love and Light
Penelope x
Cards – The Starchild Tarot