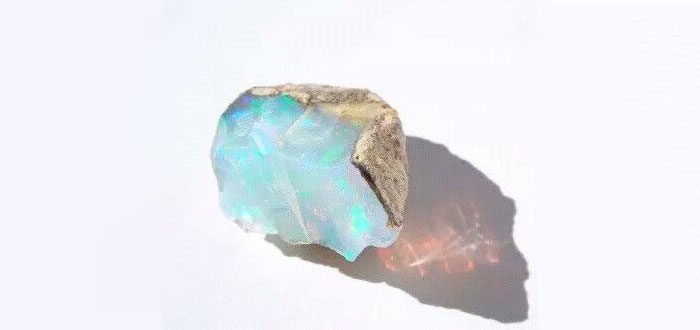 Today's New Moon falls in the sign of Taurus which is ruled by Venus, the planet of beauty and love helping us bring more love, creativity and joy into our lives.
This moon will also have you speaking your truth, examining your values, and it will give you strength to let go of certain relationships, anything out of alignment or anything that has been draining your energy, pulling you back. 
'Time to feel how far you've come & be GRATEFUL for all the work that you have accomplished since the start of 2019. Let the lessons of the past behind you. Congratulate yourself for what you've recently learned. Be deliberately FUTURE & NEWNESS oriented. Allow back up to consciousness even more of your DESIRES & aspirations. Feel to what you dream of, what you want to CALL IN, what you seek. Feel the joy, feel the light. Nothing is too bold & nothing is too much. You are WORTHY. Keep having faith. May is about to support you in a softer way to you receive what's DESTINED for you. It is landing in Divine time. Up there, it's already YOURS.'  – beautiful words by Sophie Gregoire.
For this new moon I wanted to use one of my favourite tarot deck of my mum's in memory of her, The Illuminati tarot by Eric Dunne. My mum loved tarot and had many tarot decks. We would often share which decks we loved to work with.
Let's see what messages the cards have for you at this new moon.
CHOOSE A CARD
Take a deep breath.
Think of a question in your mind.
Choose a card below which you are most drawn to.
Scroll down to reveal the messages.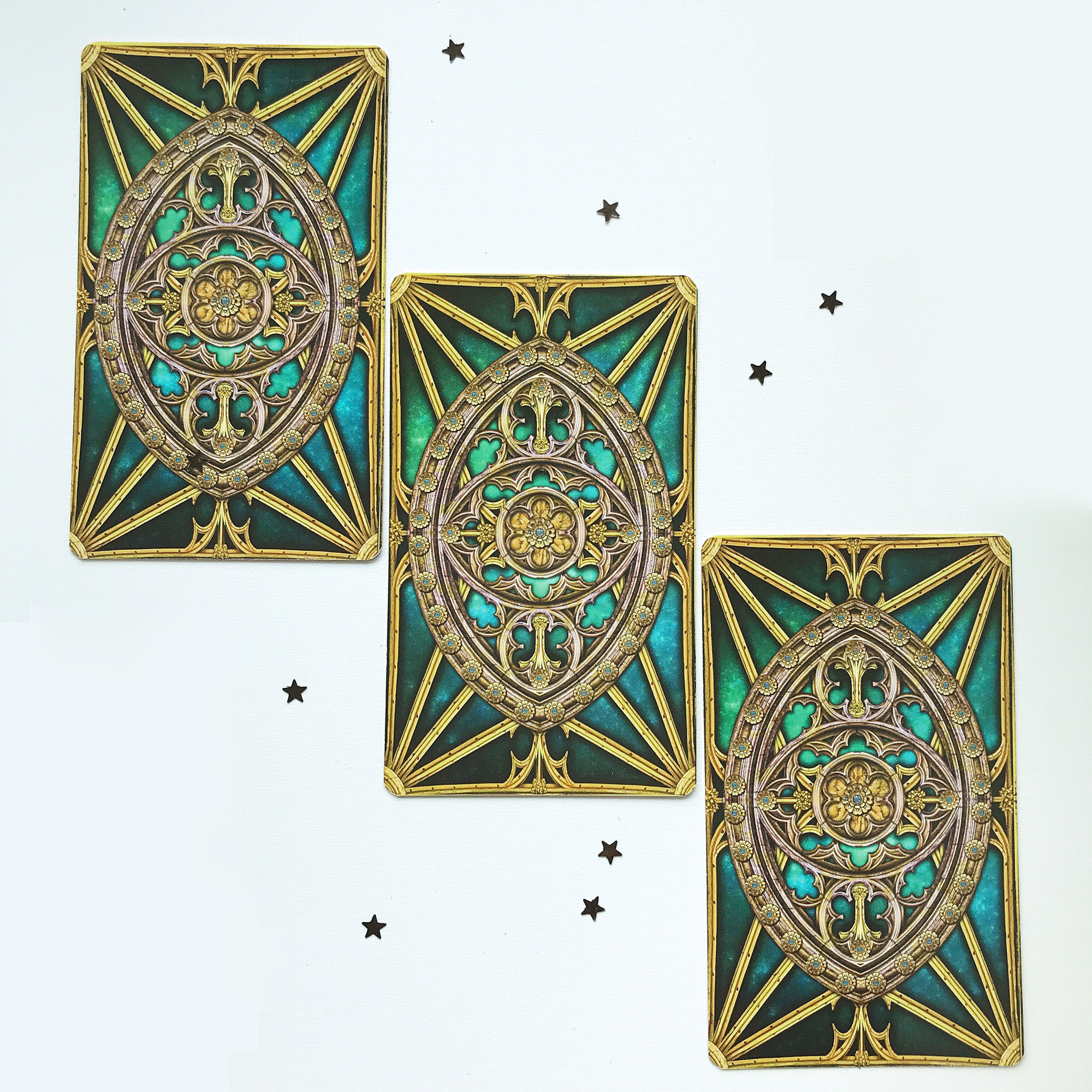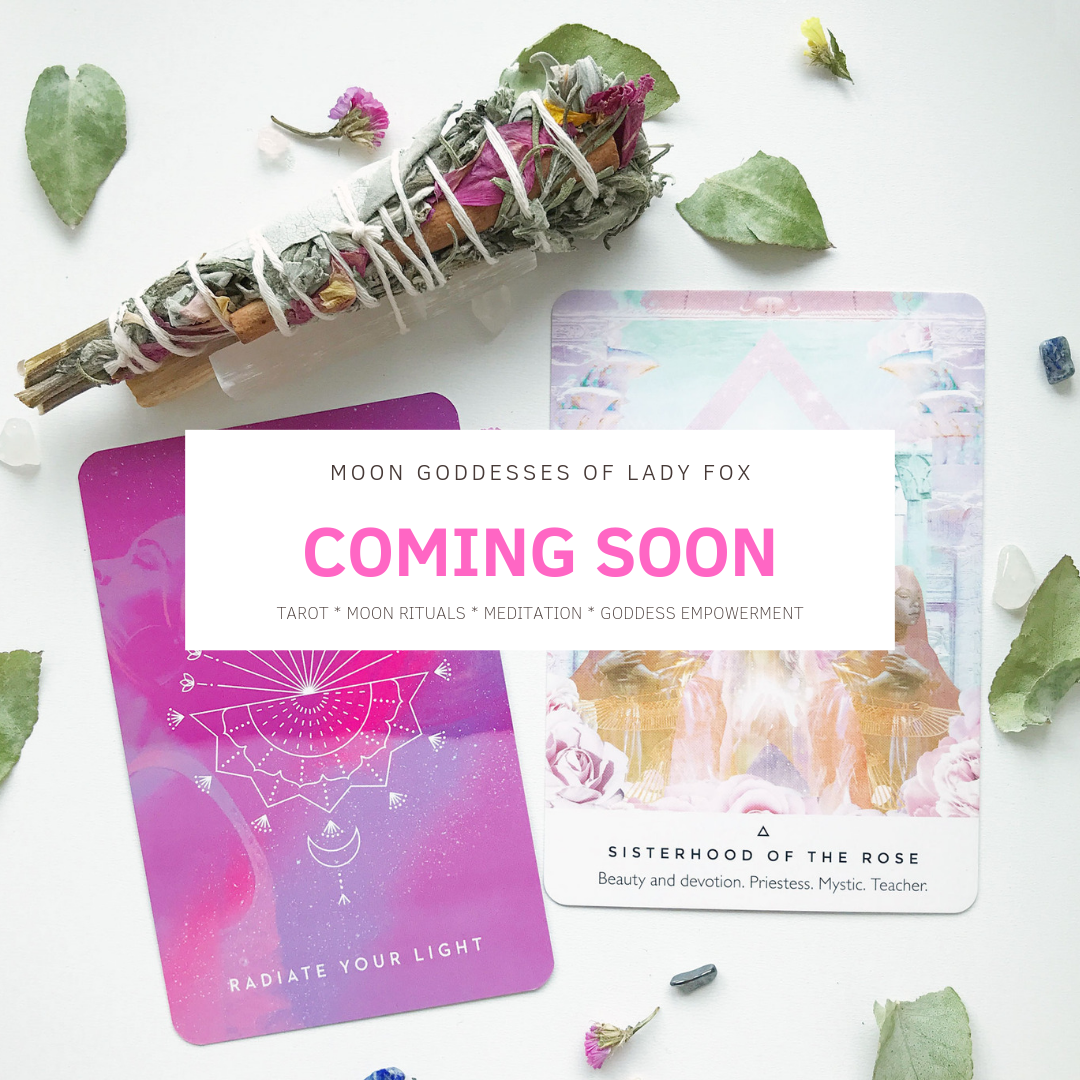 YOUR MESSAGES REVEALED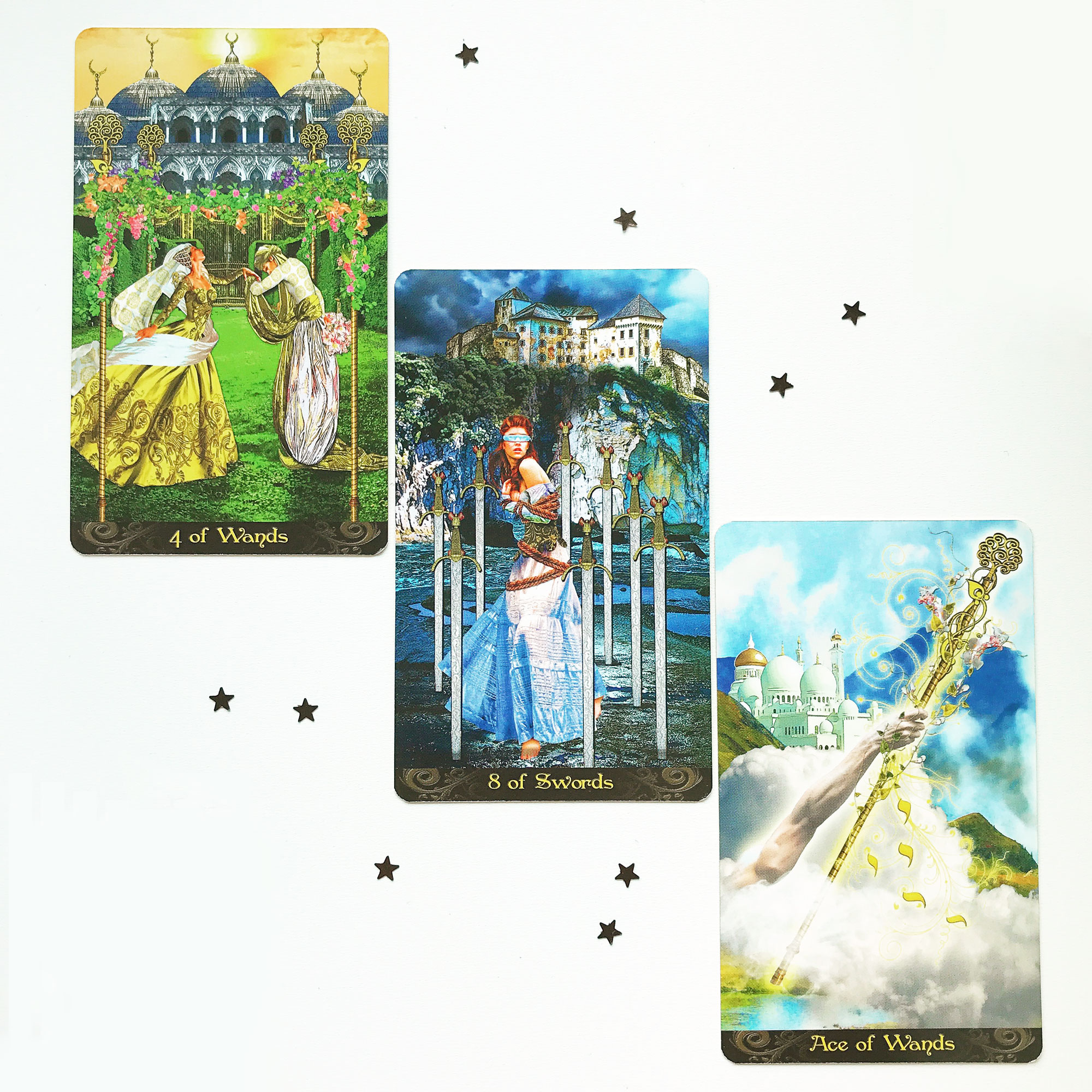 1. 4 of Wands – The Four of Wands is a true reason to celebrate. Showing up as a blessing in your life, this card illuminates a period of harmonious change. Success! You have reached a period of stability after all your hard work. This may also denote a time for repost or recovery once certain challenges or hardships have finally passed. There is much to look forward to, so give yourself permission to rest and rejoice. With this outpouring of positive energy, it is an ideal time to organise celebratory gatherings with family members and loved ones. An emergence of peace and happiness is on the horizon, and you are able to nurture your loving relationships with others and bring wisdom and abundance into the lives of the people around you. After everything you have been through, your priorities are crystal clear. How can I connect with the people I love? What do I truly prioritise and treasure in my life?
Meanings – Prosperity. Peace. Completion. Stability. Celebration. Freedom. Time for play. Ceremony. Good energy due to being aligned with purpose.
2. 8 of Swords – The Eight of Swords is the unfortunate experience of anxiety. This is caused by constant worry about the future. Healing comes with letting go and going with the flow of life. This shift brings monumental transformation.This cards speaks of our clouded perceptions which prevent us from seeing beyond our own self-limiting beliefs. At the root of this key, we may also be asked to consider how we are processing our thoughts each day, as fear-based thinking may stunt our view of the world if we habitually remain rooted in a state of illusion. It may be time to expand your awareness and look at the choices that are available to you. If you feel powerless, think about how you can activate your own inner-strength and take control of your path. There may be more than one solution available to you, or alternate route which you have yet to explore. When we are courageous in seeking out new experiences or perspectives, our inner-dimension becomes more open and expansive. How can I expand my awareness and rise? Is there some way I can shift my perspective of this challenging situation?
Meanings – Limiting thoughts. Inability to be in the present moment. Tension. Feeling trapped. Fear of the unknown. Shadow work. Anxiety.
3. Ace of Wands – A wonderful message to receive, the Ace of Wands highlights new beginnings that are rich with vitality and accelerated growth! This is a seed of invention that has the potential to bloom into something great and highlights breakthroughs in consciousness that elevate your spirit. From these fiery, pivotal moments, the world seems full of possibilities. Perhaps you are on the verge of expanding your work, or seeking new experiences that commune with your soul. Perhaps you are craving a deeper change and already feel that things are in motion. If this is the initial stage of your adventure, know that you are heading into a life-changing period that is deeply rooted in your inner truth. As a result, you will find the creative outlets you need to mobilise this dream. A time for soulful action and self-expression. How can I use my creativity to manifest my dreams to their fullest potential? Am I ready to follow this new spark of inspiration?
Meanings – Creation. Beginning. Adventure. Soul purpose. New relationships. New idea. Inspiration. Expression. The beginning of a creative project. Movement. Action.
I hope this reading resonated for you. For the new moon write a list of your top ten wishes and/ or intentions for the coming four weeks. Be as specific or as vague as you like. Decide what you can commit to doing each day to make these wishes a reality.
Love and light
Penelope x
affordable luxury
,
beauty
,
boutique jewellery
,
buy handbags online
,
buy jewellery online
,
fox
,
guidance
,
handbags
,
handmade
,
handmade jewellery
,
illuminati tarot
,
Lady Fox
,
new arrivals
,
new moon
,
new moon taurus
,
oracle cards
,
reading
,
stars
,
statement accessories
,
statement jewellery
,
sterling silver
,
style
,
stylish mystic
,
tarot
,
taurus