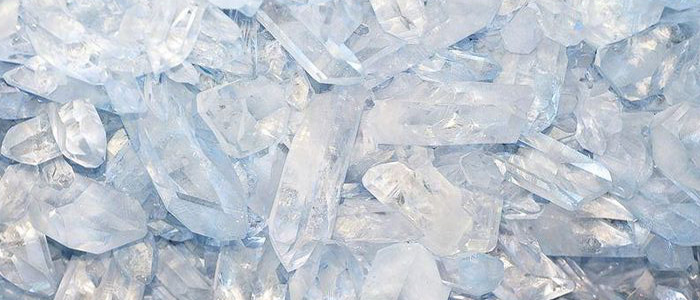 New Moon in Taurus reading
The new moon in Taurus is here to bring fresh new energy into our lives. This new moon is a gentle one and will allow you to feel more comforted and secure with your current situation. It will be helping you find stability and security in your life so you can move forward with more ease. Allow yourself to go within and be guided by spirit as to which direction to take.
Follow your heart, listen to your soul and set an intention at this new moon. If you are looking to create more security and comfort in your life, whether it's financially, in your relationships or even in your own self, this new moon will be the perfect time to set an intention to bring change.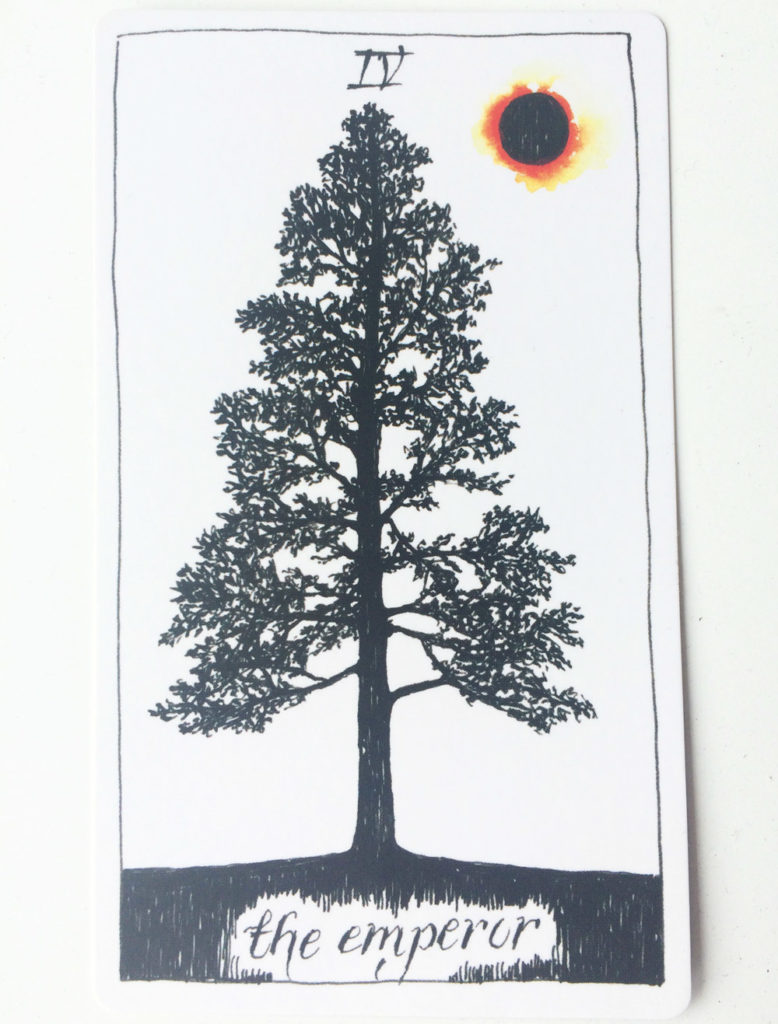 The tarot card that came up for this new moon is The Emperor. The Emperor is about personal authority and responsibility. You are being called to create structure and stability in your life through you own means and on your own terms within your world. It is time to stand strong within yourself, owning who you are and what you represent, bold in your visions and life rules. The Emperor represents the masculine to the Empress' feminine. The Emperor brings clarity of mind and this in turn leads to actions or decisions. What action can you take to make your life more stable and secure? What do you need to let go of that is holding you back from being your true self?  Are you living in your truth or being controlled by others? It's time to step into your own power and create a life you love on your own terms.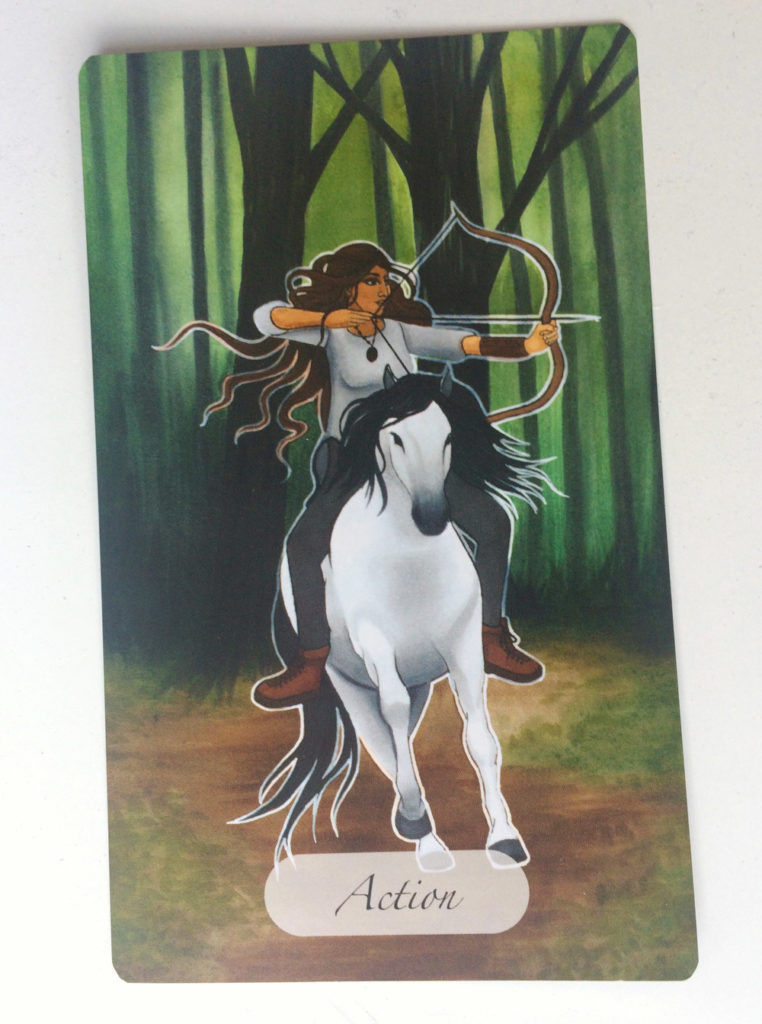 The message from the Awakened Soul Oracle is ACTION. It's time to take action. no more sitting on the sidelines. If you have been looking for a sign to move, this is it. You can do it, don't be afraid to act. Don't let the fear of doing something wrong or making a mistake stop you form doing what you need to do. You are being called to take control the direction of your life is going and check that your actions are aligned with a larger goal and vision. Consider where you are placing your energy. Give yourself permission to decide and move. You are the drivers seat of your life. It is time for you to execute your plans. Know that you are guided as you take action in the world as long as you listen to your inner guidance and act when your intuition urges you to.
Affirmation – " I move forward into my power"

Take note of your dreams at this time. Dreams and visions are an important portal for receiving guidance from the universe. Keep a dream journal and take note of what comes up.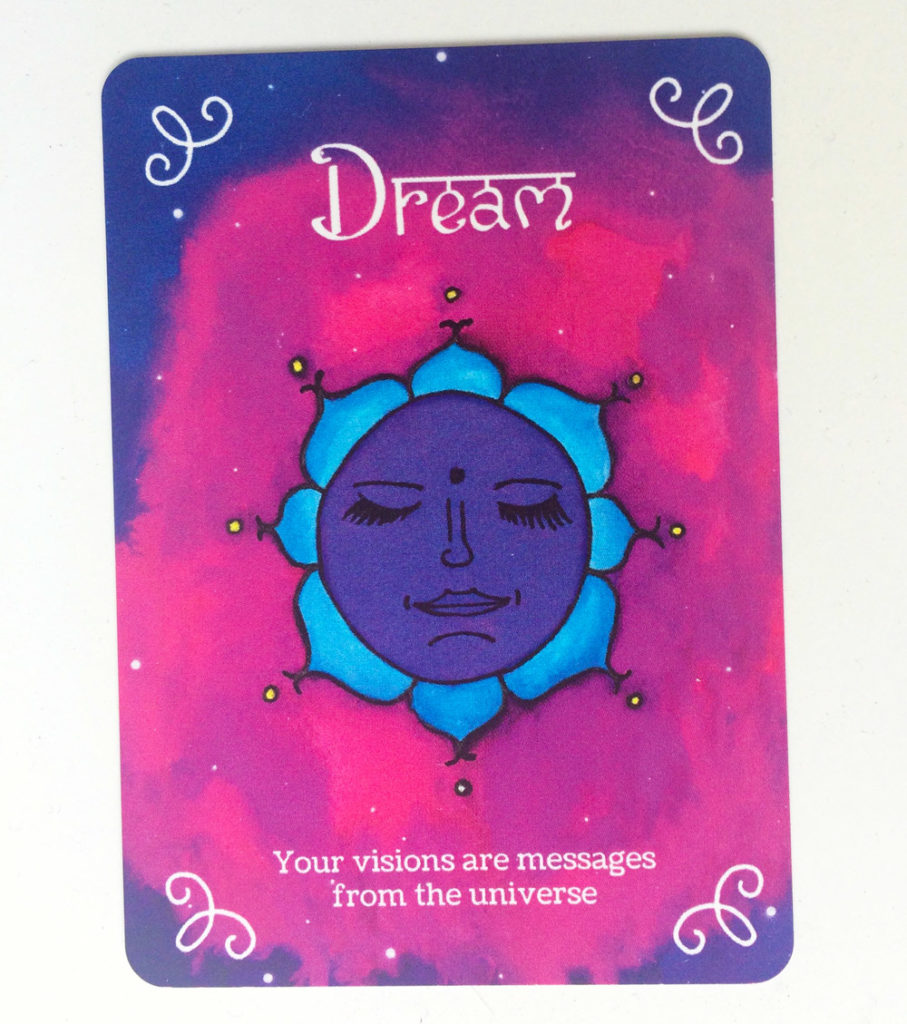 Pay attention to signs from the universe. I always see signs when the universe is trying to guide me. I love the sign in the photo below of me, a reminder that spirit is always here guiding us on our path.
Love and Light
Penelope x
Cards – The Wild Unknown Tarot, The Awakened Soul Oracle, Seeds of Shakti Oracle