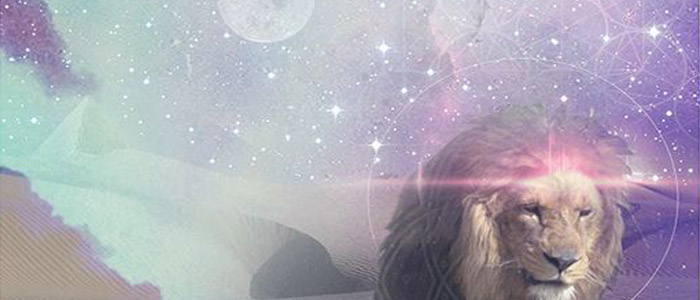 Super Blood Blue Full Moon Eclipse in Leo
The full moon on 31st January is an extremely potent Super Blood Blue Moon Eclipse in Leo. This is activating an incredibly rare 11-11-11 portal of abundance and divine feminine energy, and will have us mastering our gifts and abilities. A blue moon is when two full moons fall in the same month and is an extremely rare occurrence. This one in particular in the sign of Leo has not happened for thousands of years. Eclipses often bring turning points in our lives. They are often an instigator for change and illuminate areas of our lives that need attention. This one is going to bring closure to anything not for your highest good, and release any residue that needs clearing to open and activate new energy for 2018. Let's see what messages the cards have for you this full moon.
CHOOSE A CARD
Take a deep breath.
Think of a question in your mind.
Choose a card below which you are most drawn to.
Scroll down to reveal the messages.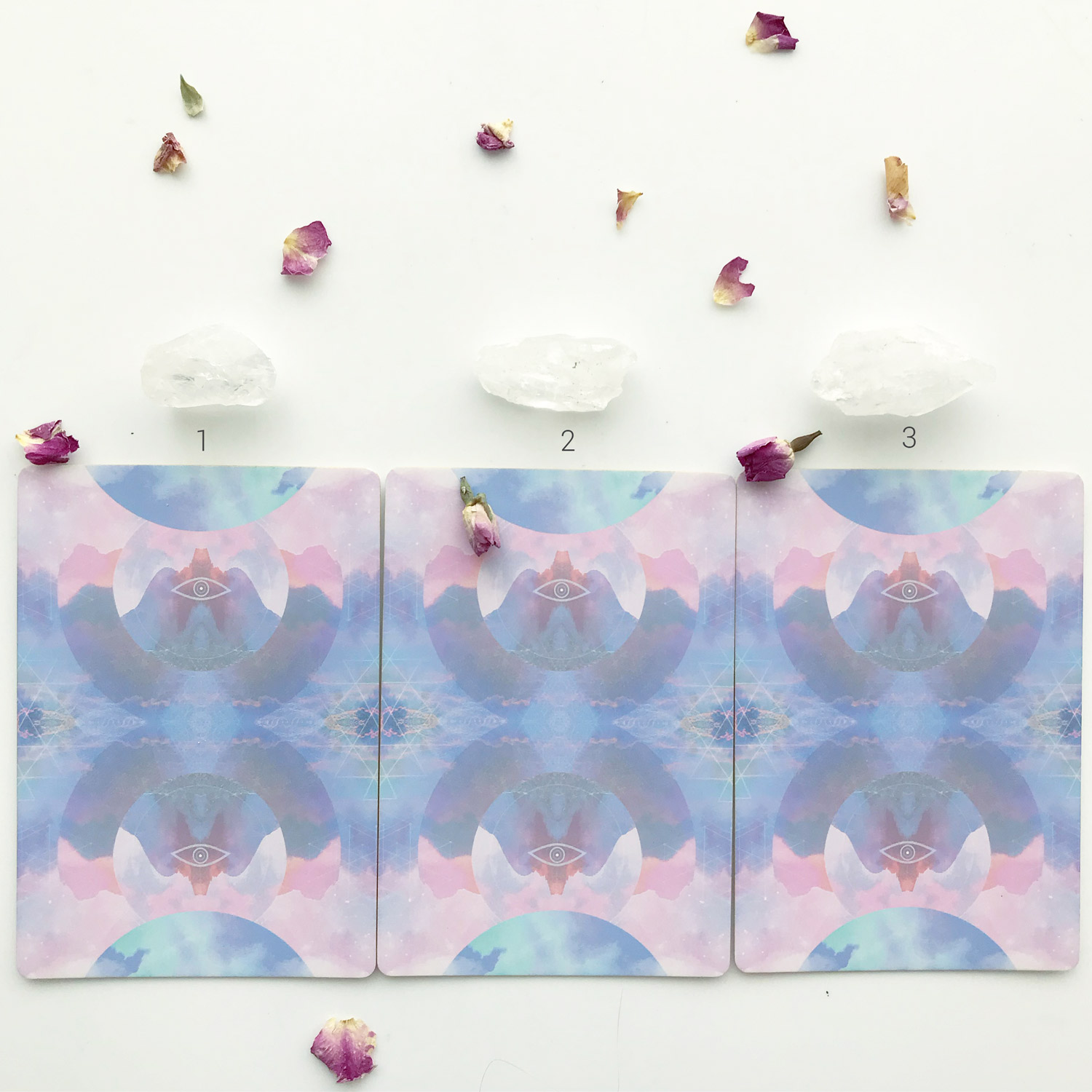 Product I am loving this Full Moon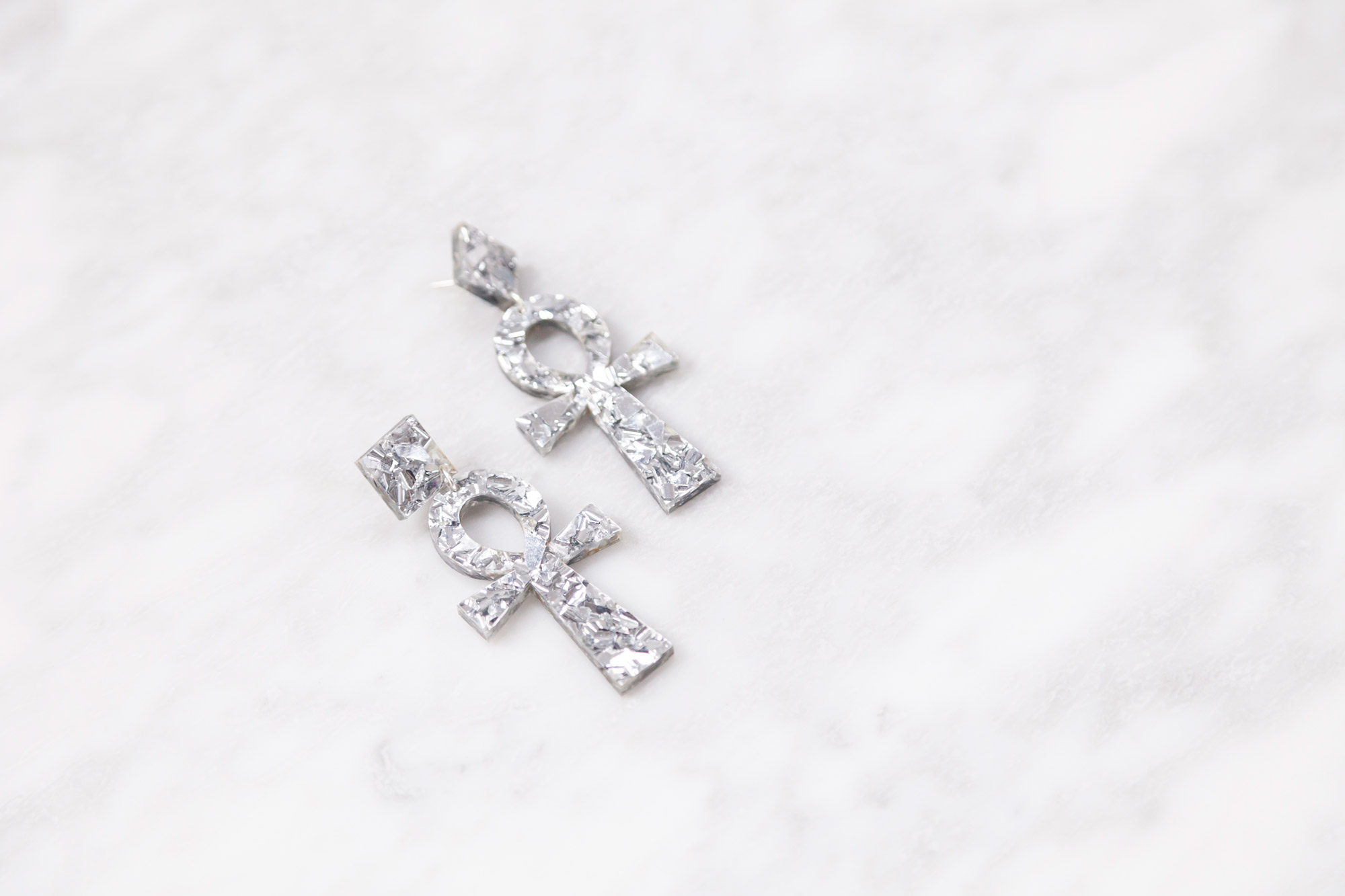 A unique statement piece, the Ankh Earrings are infused with meaning and style. The Ankh is the symbol of eternal life. I created these with the intention to balance your inner divine feminine and divine masculine energies, so you may stand in your power and shine bright. When our divine masculine and feminine energies are balanced within we listen to our intuition, have faith in the universe and take inspired action from our inner wisdom and become magnetic to our highest good.
This high priestess lioness full moon eclipse will open a portal to divine feminine energy. The divine feminine energy is within all of us, it is our intuition, it's about having patience and caring by having faith that the universe can and will guide you if you allow it. It's about acceptance, trust, going with the flow, harmony of natural cycles, sharing, healing, connection to nature, all things creative, sensual and nurturing. These qualities are not always highly valued in our society and whether you are male for female, you may have been brought up learning to discard to distrust them. Make a commitment to listen to, trust and act upon your intuition more today and every day.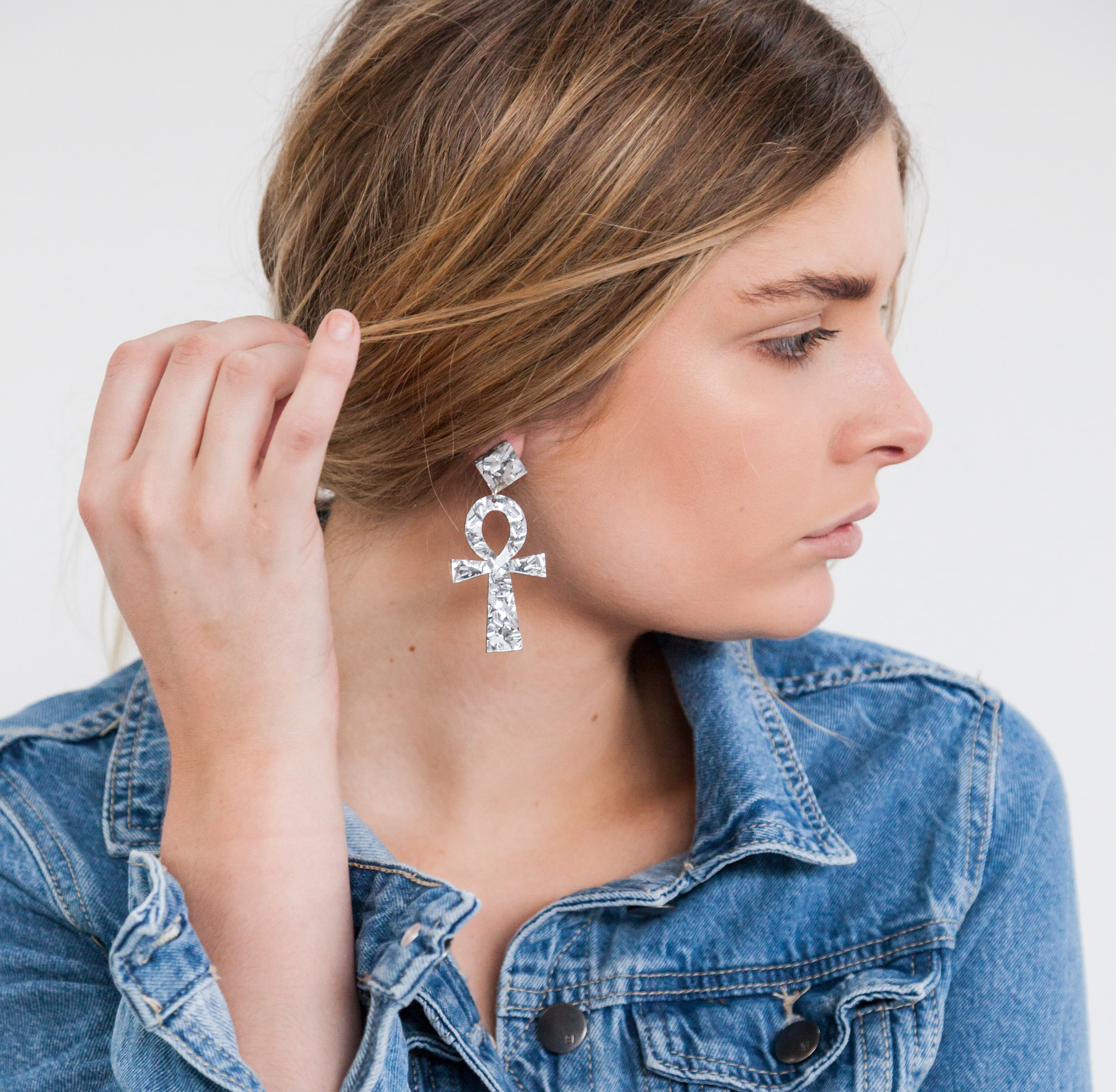 YOUR MESSAGES REVEALED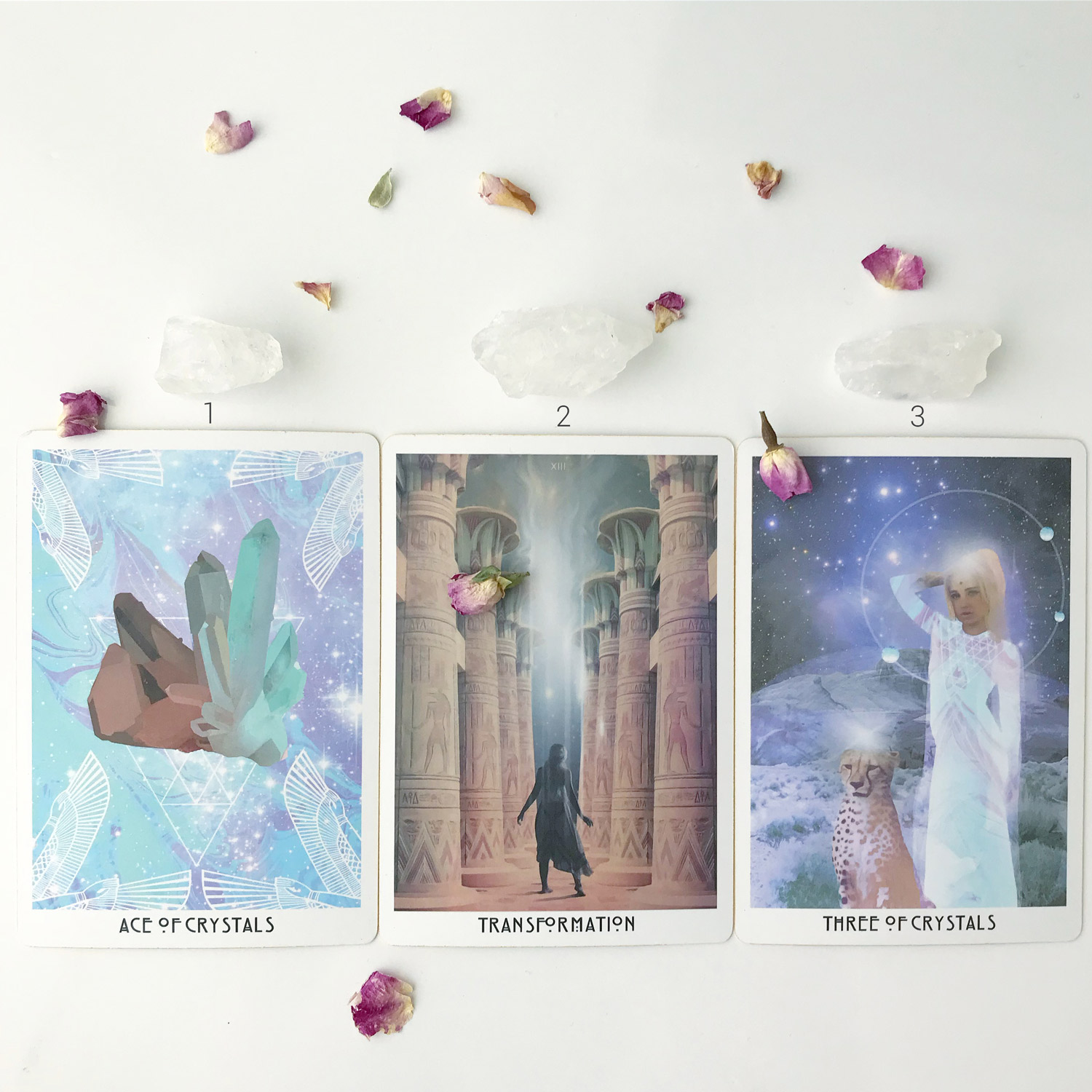 1. Ace of Crystals – The Ace of Crystals signifies a new and prosperous beginning. It is the fruition of wealth in abundance and the attainment of your dreams. You are capable of manifesting your goals while also appreciating the payoff of your success. From this state of understanding comes the ability to identify the opportunities as they arise, and those routes which align best with your heart. This speaks of your innate trust in your intuition and the choices which support your own spiritual growth. You understand and prioritise  what matters most. Remember, the power of positive visualisation combined with a sense of gratitude will only attract more abundance into your life. Am I considering an important step for my future? How can I use my creativity to build something from my future? Additional meanings – prosperity, stability, possessions, opportunities, new ventures, fertility.
2. Transformation – Transformation represents the entry point into a new state of understanding and enlightenment. You may feel as though something major is shifting in your life. This re-evaluation of old beliefs may force you to eliminate distractions or difficulties you have been experiencing, enabling you to fully grasp your highest potential. Your true priorities have been exposed and revealed for what they really are, which puts everything else into perspective. How are you going to use your time and skills from now on? Are you ready to take the next evolutionary step in your own ascension? Be open to new opportunities that present themselves, especially if they align with your heart. This is a period of positive change, even if it appears daunting or frightening at first. Sometimes, all we need is an extra push into an entirely new direction in order to know what we are truely capable of. What do I need to release and let go of? What has been holding me back? What have i taken for granted? Am i ready to look within in order to move ahead? Additional meanings – spiritual growth, relationship shifts, searching for a deeper meaning, new beginnings, cycles of change, transition.
3. Three of Crystals – The Three of Crystals is an indication you have reached a state of accomplishment! You are radiating enthusiasm and vitality, and can look ahead with a clear vision of the future. With this new insight, you understand the steps you will need in order to maintain your success. The Three of Crystal also signifies great skill, passion and the manifestation of creative projects. It is also the acknowledgement and appreciation of teamwork, friendship, and collaboration. You are not someone who comes off superior to others, rather, you appreciate the qualities that each individual has to offer. A great sense of wisdom, spiritual enlightenment, and modesty which comes through the embodiment of unconditional love. How can I combine my energies and creativity with those around me who also support my visions and dreams? Are there any projects I am working on that may require a bit of help? Additional meanings – originality, determination, career, artistry, collaboration.
A full moon ritual is a very powerful exercise to release the old at the full moon. Write down all that no longer serves your life anymore. Include attitudes, emotions, toxic relationships, people, illness, pain, bad habits, addictions etc whatever you want to release from your life. Go outside and under the full moon say 'I release all of these things that no longer serve my highest good.' Burn the paper in a fireproof pot or dirt hole and thank the universe for removing all negative energy from your life and for the lessons learned. Leave the ashes under the full moon light for a few nights then bury it in the garden. Clean your house and then sage it with a smudge stick. Cleanse your crystals under the moonlight to recharge them.
Love and light
Penelope x
Tarot cards – Starlight Child Akashic Tarot