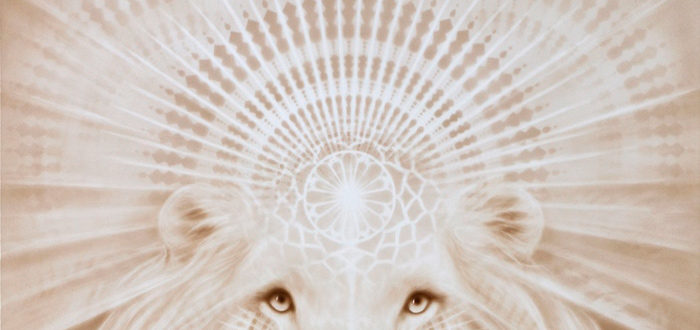 Total Lunar Eclipse in Aquarius – Change is Coming
Today is the Blood Full Moon Eclipse in Aquarius. This is one of the most potent and longest total lunar eclipses of the 21st century. It will be one of the most powerful karmic shifts we have experienced yet. Pay attention to the themes and cycles that are occurring in your life right now, they are about to change for the better. Lunar eclipses super charge the full moon's powers by showing us our shadow sides, areas of imbalance and the vibrations we need to shift. They help us release these energies and align to new higher frequencies. This is an opportunity for us to dig deep, and reach further to clear and let go of all that we no longer want to carry. This is a time for us to transmute, cleanse, and detoxify, a time for us to release the karma of many lifetimes.
Just before this eclipse, we also have the start of the Lionsgate portal leading up to it's peak on 8th August and closing on the partial Solar Eclipse. On the same day we had the beginning of a new galactic year of Red Cosmic Moon in Mayan Dreamspell. We also have Mercury going retrograde at the same time as the eclipse. So much going on in the planets right now, no wonder it feels intense! For this reading I felt guided to use my Lioness Tarot with all this lion energy around us.
Let's see what messages the cards have for you at this total lunar eclipse.
CHOOSE A CARD
Take a deep breath.
Think of a question in your mind.
Choose a card below which you are most drawn to.
Scroll down to reveal the messages.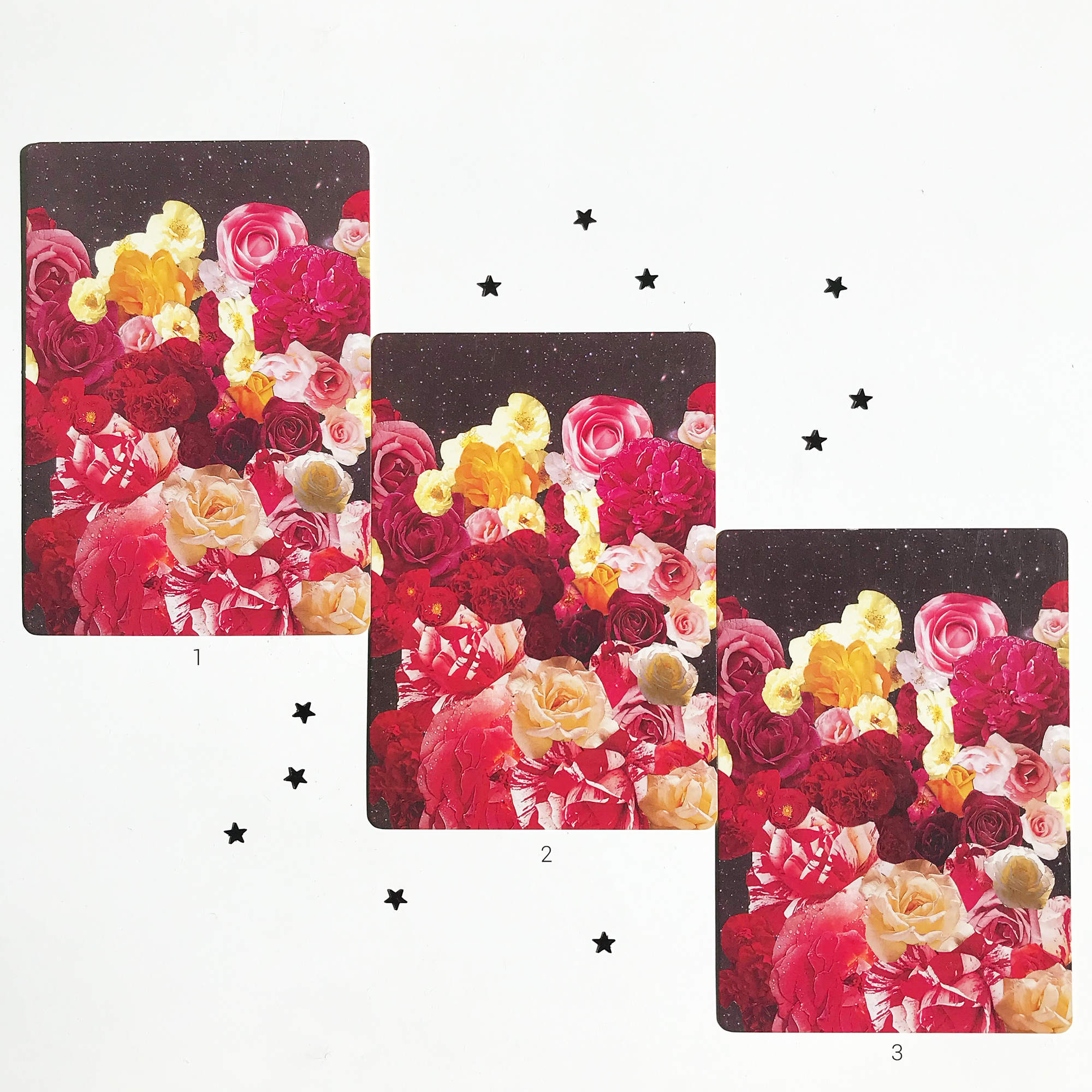 Full Moon Style
Focus on the light and let your inner light shine bright
Eclipses bring radical change, new beginnings and transformation. I designed these earrings to remind you that the greatest gift you can give yourself and the world, is to be the best version of you. Focus on the light and let your inner light shine bright. Available in many different colours. Shop here.
YOUR MESSAGES REVEALED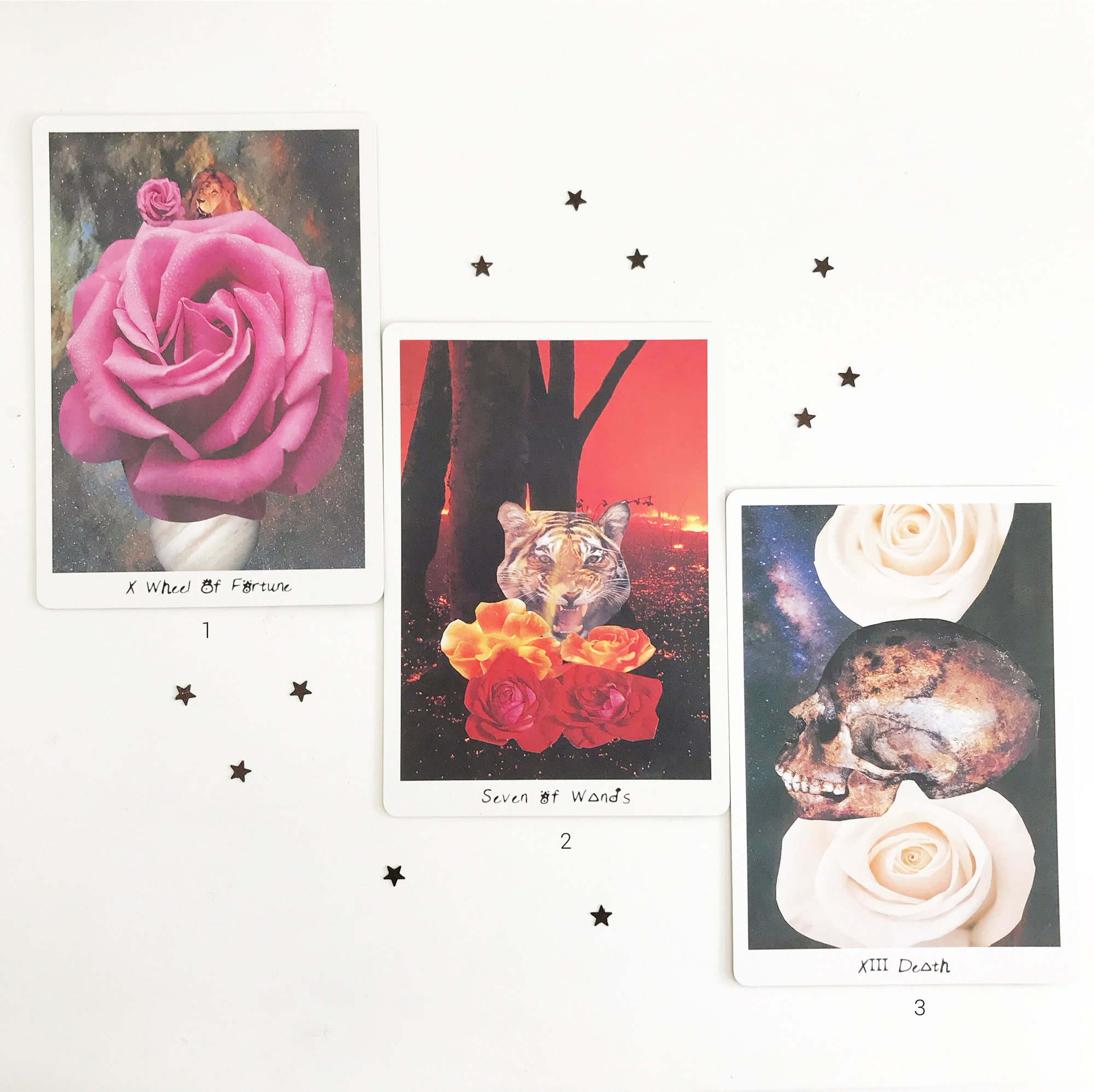 1. Wheel of Fortune – The Wheel of Fortune represents the ever-turning cycle of life, death and rebirth. It holds the beauty of the never ending dance of the Universe. It encourages us to be brave in the face of impermanence. It's the number ten representing the end or completion of something as well as the beginning of something new.
Just as the seasons change in an eternal cycle of energy, so does the path of your life. Understanding the Wheel of Fortune signifies a state of acceptance of the highs and the lows in life. With this energy comes the sensation of fate or potential opportunity, depending on how you look at it, while encouraging us to acknowledge the underlying patterns that repeatedly emerge. It indicates the habits we eventually learn to break and the karmic lessons that repeat throughout lifetimes and experiences. It's message has to do with how we choose to react and respond to the circumstances of life. Because of this, a great transformational energy moves through the Wheel of Fortune, in that it prompts u to shift our views of the world and not take precious moments for granted. Look out for the lessons instead of giving in to the struggle. That is what the Wheel of Fortune is about after all. How can I learn from the choices I  have made? What patterns seem to be repeating in my life? Is there a greater lesson being presented to me at this time?
Key words – Entering a new phase. Shift of fortune. Movement. Creating your own luck. A choice of happening that creates monumental change. Recurring themes. Spiral of life. Expanding horizons.
2. Seven of Wands – The Seven of Wands calls for fierceness of integrity and self-truth. The world is a place of incredible variety, and not everyone will see eye to eye. The lesson is to be courageous in the face of adversity.
The Seven of Wands serves as a positive reminder that your life is heading in the right direction. You have worked hard and know what you want, so don't be discouraged by any minor setbacks that may show up along the way. This could also indicate a time when the momentum of your success will require your personal resolve and courage when dealing with other people, so it's important to stay strong and assert yourself. Do not be afraid to speak your truth. This is a very dynamic and energetic time in your life, so remember to celebrate all of your accomplishments as you move forward. Any new projects or ideas will require your full attention, planning an innate skills. You know what you need to do. How can I pick to and choose my battles? From where do I draw my inner strength?
Key words – Defending your choices and actions. Strength. Assertiveness. Taking a stand for what your believe in. remaining true to yourself. Boundaries.
3. Death – Transformation. Death represents the impermanence of all things. Just as falling leaves lead to blossoms in Spring, all that passes from our experiences leads to new growth. The caterpillar enters the cocoon, to emerge the colourful butterfly.
The Death card shows up when something is coming to an end and you must come to terms with how this will affect your life. At first, you might find it painful or even scary to let go of it, but in the long run this will create space  and room for you to breathe and just be. This card may also reflect an entry point into an entirely new state of understanding or awareness, when major shifts begin to stir within you or in your life. When you hit rock bottom, end a relationship, decide to quit your job or want a fresh start – this re-evaluation of old patterns or beliefs may force you to eliminate the distractions or difficulties you have been experiencing thus far. Are you ready to take the next evolutionary step in your personal growth? Be open to new opportunities that present themselves, especially if they align with your heart. What do I need to let go of? What has been holding me back? Am I ready to look within in order to move ahead?
Key words – Transformation. Letting go. Endings that give way for new beginnings. Releasing that which does not serve any longer. Renewal. Change.
I hope this message resonates for you and you make time for rest and self-care in these intense times. For myself I have been feeling the need to nurture my divine feminine essence by spending more time meditating, out in nature if possible in this cold weather and resting.
Love and Light.
Blessed Be!
Penelope x
Cards – The Lioness Oracle Tarot